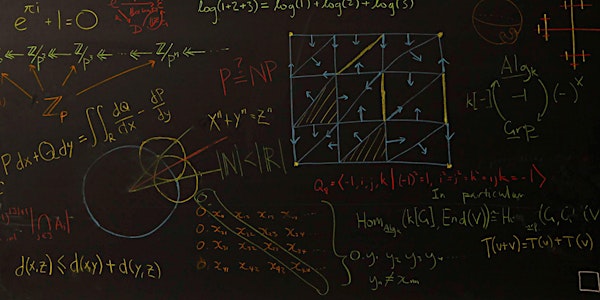 New date - MSI Alumni & Friends: When is a piece of mathematics great?
By Mathematical Sciences Institute
Date and time
Thursday, October 24, 2019 · 5:30 - 6:30pm AEDT
Location
Hanna Neumann Building #145 Science Road The Australian National University Canberra, ACT 2601 Australia
Description
For a non-expert, perhaps the hardest facet of mathematics is to appreciate the way we rate each other's work and the way we appreciate the achievements of the past. What is it that makes for a great piece of mathematics? Why is some mathematics better than others?
In this talk, Professor Amnon Neeman will begin with two examples from the undergraduate curriculum: the theorem that there are infinitely many primes in an arithmetic progression, and the theorem that one cannot trisect an angle.
By using these theorems and referring to more recent examples, Professor Neeman will eventually explain the beauty and complexities of mathematics.
About the speaker
Amnon Neeman has produced a body of profound work of central importance in the core mathematical disciplines of algebraic geometry, topology and K-theory. He has pioneered developments in triangulated categories and their applications. His results on the K-theory of triangulated categories were startlingly original, and completely changed the subject. Neeman's foundational work, extending the Brown representability theorem, has rendered techniques more powerful; applications include his new treatment of Grothendieck duality.
Neeman has made notable contributions to algebraic geometry, especially geometric invariant theory. He has contributed importantly to the interplay of analytic and algebraic invariants of manifolds. His work has been very influential.
This event is free and open to the public and will be followed by hors-d'oeuvres and light refreshments.
About the organizer
The School of Mathematical Sciences was established in 1989 with the aim of unifying activities in the mathematical sciences across The Australian National University. It was renamed the Mathematical Sciences Institute (MSI) in 2002.
MSI aims for research and educational outcomes of the highest possible quality. This is achieved by worldwide collaborative research; nurturing quality students; increasing the international profile and the efficiency of the organisation ensuring administration and support functions effectively.
Visit us at maths.anu.edu.au