{NEW DATE} Hit the Reset Button with a Vision Board Experience
Description
Has all the SNOW prevented you from taking action on your goals and vision for 2019?

Suffering from the WINTER BLUES?

Need to hit restart on 2019 and don't know where to begin?

Do you need to gain clarity on your goals and vision for 2019?
Join us next week for a SPECIAL and IMPROMPTU Vision Board Experience!
---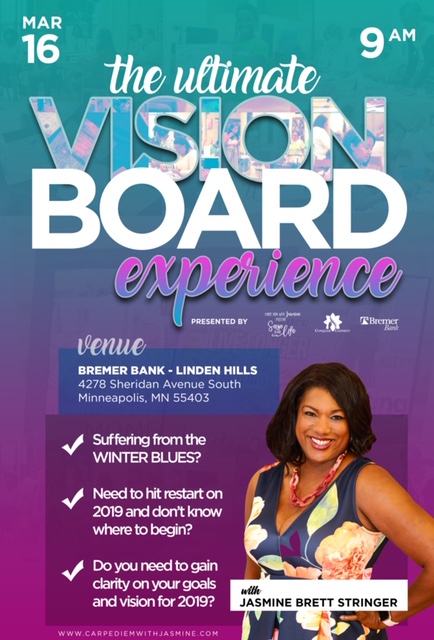 Creatively identify or revisit and layout your goals and objectives for 2019!
Vision is the big picture of what an individual and organization would like to achieve over a designated period of time. Vision Boards are a powerful goal setting tool that can help one gain focus, clarity and direction on their goals and strengths. A Vision Board Experience is a creative visualization and goal setting workshop.
---
Participation fee includes a presentation and ALL supplies for you to make a personal vision board--11"x14" glass frame and paper, magazines, quotes, scissors, glue, colorful background paper, markers and embellishments. Plus, we'll have yummy bites + treats for you to enjoy!