(NEW DATE!) Gut Microbiome, Obesity and Metabolic Syndrome with Ethics, Ris...
Description
*El Paso Seminar*
Gut Microbiome, Obesity and Metabolic Syndrome
with Ethics, Risk Mgmt., Coding/Record Keeping
Presented by: Dr. Michael Gaeta & Dr. Petrosky
This seminar, taught by one of the leading educators in the field of natural medicine, presents information and ideas you must know and understand if you wish to be relevant in this new healthcare paradigm. You will learn about the foods, supplements and botanicals that support the health of the microbiome, and a specific protocol for all patients to do at least once. You will also learn about blood sugar balance in detail, a subject you must know in order to treat the modern patient. Applying these teachings will signal a turning point in your practice, and make you a leader in preventative and holistic health care in your community.

On completion of this course attendees will:

The macro implications of the microbiome – the unity of all life

Effective strategies for gut flora restoration and lasting weight loss

How to effectively balance blood sugar and correct dysglycemia, and the panapoly of conditions caused by chronic blood sugar elevation, using diet, and food- and plant-based supplementation
*16 CEUs for DCs & 12 CAEs LAcs
---
Dr. Michael Gaeta is a visionary educator, clinician and writer in the field of natural healthcare. Michael earned his master's degree in acupuncture from the New York College of Health Professions, where he was a faculty member for ten years. Michael's teaching is informed by 26 years of successful clinical practice, in his New York and Colorado clinics, helping thousands of patients improve their well-being and prevent illness.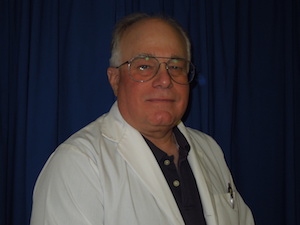 Dan M. Petrosky, D.C. F.I.C.C.
His 37 years in practice have taken him to places as varied as Fairbanks, Alaska; El Paso, Texas; Marfa, Texas; and currently in Alpine, Texas. His practice also embraces acupuncture and nutrition, in addition to chiropractic. Professionally he has held office at the local and state level of TCA, and served on the Board of Regents of Texas Chiropractic College, including Chairman of the Board. Outside the office he enjoys hunting, fishing, and camping, especially when it involves more time with the grandkids.