New date! ACM Entrepreneur Book Club November 22: The 8th Habit: From Effectiveness to Greatness [Stephen R. Covey]

Tuesday, 22 November 2016 from 7:00 PM to 9:00 PM (CET)
Event Details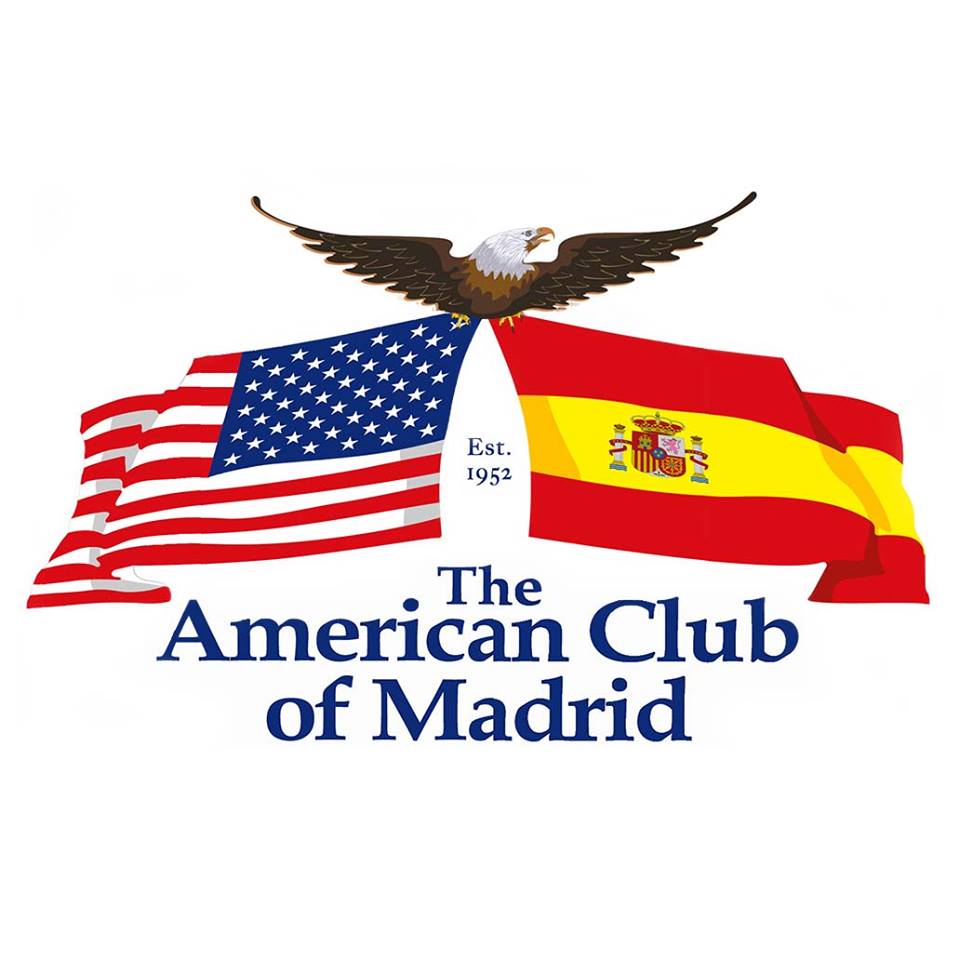 November 22
Tomé & Lucas
Santo Tomé 5

7:00PM
November's read: The EIGHTH Habit: From Effectiveness to Greatness, by Stephen Covey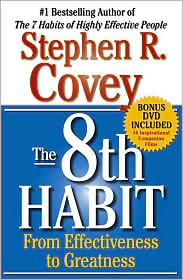 From Stephen R. Covey comes a profound, compelling, and groundbreaking book of next-level thinking that gives a clear way to finally tap the limitless value-creation promise of the "Knowledge Worker Age."

In the more than twenty-five years since its publication, the classic The 7 Habits of Highly Effective People has become an international phenomenon with more than twenty-five million copies sold. Tens of millions of people in business, government, schools, and families, and, most importantly, as individuals, have dramatically improved their lives and organizations by applying the principles of Stephen R. Covey's classic book. The world, however, is a vastly changed place. Being effective as individuals and organizations is no longer merely an option—survival in today's world requires it. But in order to thrive, innovate, excel, and lead in what Covey calls the "New Knowledge Worker Age," we must build on and move beyond effectiveness. The call of this new era in human history is for greatness; it's for fulfillment, passionate execution, and significant contribution.

Accessing the higher levels of human genius and motivation in today's new reality requires a change in thinking: a new mindset, a new skill-set, a new tool-set—in short, a whole new habit. The crucial challenge of our world today is this: to find our voice and inspire others to find theirs. It is what Covey calls the 8th Habit. So many people feel frustrated, discouraged, unappreciated, and undervalued—with little or no sense of voice or unique contribution. The 8th Habit is the answer to the soul's yearning for greatness, the organization's imperative for significance and superior results, and humanity's search for its "voice."

Covey's new book will transform the way we think about ourselves, our purpose in life, our organizations, and about humankind. Just as The 7 Habits of Highly Effective People helped us focus on effectiveness, The 8th Habit shows us the way to greatness.  
You don't have to have finished the book to join us!
Please join us for another lively discussion lead by our well-regarded, well-qualified and popular Montse. (bio below) We are limiting our group to 10-12 so our discussions can be more intimate, and "meaningful." As always we encourage your comments and suggestions. PLEASE PLEASE, if you register, join us.  We are limiting our group size and if you are a no-show, we are missing a voice as well as not making that spot available to other members. (You can cancel on Eventbrite too.)
About our facilitator, Montse
Although Montse does not like being defined as speaker or writer: she regularly writes and is quoted in major media including Expansion & Empleo, El Pais, Cinco Dias, La Vanguardia and El Mundo. She has been interviewed on television and radio media including Telecinco, TVE1, TVE2, Antena3, Onda Rambla, Cadena Ser, RNE and Cope.
Teacher and lecturer in ESADE, IE and the Complutense University of Madrid.
Master in Personal Development and Leadership at the University of Barcelona Graduate Entrepreneurship, Creativity and innovation processes interdisciplinary Chair in Entrepreneurship. Faculty of Economics and Business at the University of Barcelona
In the Advanced Management Program Corporate Responsibility in IE Business School
ESADE Global Executive MBA.
Teacher of the Development of Management Competencies and Entrepreneurship in Tourism CETT degree (taught in English)
In 2009 Montse was awarded by the Foundation Alares in the CEOs category for her contribution in Spain in Work Life Balance. In April 2012 Montse presented her first book published by the Club of Excellence in Sustainability and the Bertelsmann Foundation and pioneer in the field: Managing Cultural Diversity in Business.

Have questions about New date! ACM Entrepreneur Book Club November 22: The 8th Habit: From Effectiveness to Greatness [Stephen R. Covey]?
Contact American Club of Madrid
When & Where

Tomé & Lucas
Santo Tomé 5
Madrid
Spain


Tuesday, 22 November 2016 from 7:00 PM to 9:00 PM (CET)
Add to my calendar
Organizer
American Club of Madrid
The ACM is the "go-to" organization for the International executive living in Madrid. After all, today's professional combines free time with their work, and the American Club of Madrid is the catalyst for important professional and social interactions. The ACM holds events in first class venues, which are open to the general public, private "invitation-only" events and certain "Members Only" exclusive activities. The membership is diverse, consisting of individuals, families and corporations, and is currently comprised of 40% American, 40% Spanish, 10% dual citizens and 10% other nationalities. We hope you will join us!
New date! ACM Entrepreneur Book Club November 22: The 8th Habit: From Effectiveness to Greatness [Stephen R. Covey]