Description
JOIN US
Come participate in and learn from an insightful discussion about compliance and consumer data rights led by a panel of specialists. Network with us to help build your connections in the Charlotte FinTech community. Check out the brand new WeWork space in Charlotte!
EVENT DESCRIPTION:
Consumer-permissioned data is making payments faster and more convenient. At the same time, the use of that data raises new privacy and security compliance questions. The panel will touch on some of the most innovative uses of new data in payments. It will also discuss some of the related regulatory challenges and how companies are addressing them.

WHEN & WHERE:
5:30 on August 8th at a Secret Location!

FOOD AND DRINK
Catering by Roots and hosted bar.
---
PANELISTS INCLUDE: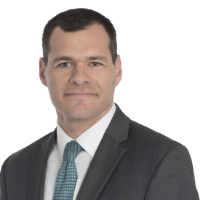 Allen O'Rourke (Attorney) from Womble Carlyle Sandridge & Rice, LLP

Drawing upon years of experience prosecuting cybercrime, Allen helps clients affected by data breaches and cyberattacks. He works with clients' legal and information security teams to investigate cybersecurity incidents, coordinate the remediation of any breach, interface with law enforcement as appropriate, and ensure compliance with applicable data breach laws and regulations. In addition to incident response, Allen defends clients facing government investigations, regulatory enforcement actions, consumer class actions, and other litigation arising from data breaches. He also counsels clients regarding cybersecurity preparedness and regulatory compliance, including under the Payment Card Industry Data Security Standard (PCI-DSS).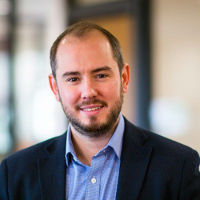 James Barham (Chief Commercial Officer) from PCI Pal
James is COO of PCI Pal, a fintech business originating from London, specialising in the phone payments arena market. PCI Pal's secure cloud environment empowers businesses with contact centers to take customer payments securely while meeting relevant compliance requirements, such as PCI DSS. PCI Pal services are utilised by companies across all sectors including global retail, financial services, and utilities. PCI Pal has recently opened its first US office in Charlotte as the North American headquarters from which to run its business in the region.

James is a contact center technology specialist having spent his entire carrier working in both in-house and vendor environments. James was instrumental in the launch of PCI Pal in 2010 and as an early market entrant, PCI Pal quickly forged its way as a thought leader in the world of PCI compliance within customer experience environments. PCI Pal is a leading brand globally for data security in the contact center space.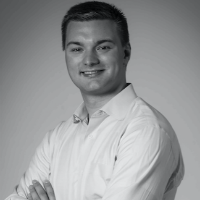 Sam Taussig (Head of Global Policy & Community Banking) from Kabbage
Sam has been involved in alternative credit since he experienced how micro credit offered enterprising Zambians a sustainable path out of poverty. Since 2007, Sam has promoted alternative credit across Africa, South America, Asia, the Caribbean and rural America with a variety of non-governmental organizations, CDFIs and the United Nations. Sam began working in government relations while helping small business owners navigate state and federal regulatory requirements at the Montana Community Development Corporation in Bozeman, MT. Before coming to Kabbage, Sam served as a special assistant to the Head of the United Nations in Indonesia working on "big data" integration, microfinance policy, political affairs and bilateral diplomacy.

Sam is responsible for Kabbage's interactions with state, federal and foreign governments and community development organizations. He covers issues ranging from banking regulations to artificial intelligence, privacy and corporate social responsibility.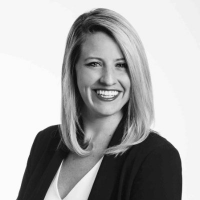 Samantha Smith (VP of Customer Experience) from Virtual StrongBox
Samantha Smith is responsible for working with clients from implementation through renewal, assisting each to successfully leverage the security and flexibility of Virtual StrongBox to achieve their digital transformation goals. Virtual StrongBox assists more than 260 financial institutions to send and receive sensitive information to and from customers, who can then store those documents long-term with their trusted bank or credit union.

Smith graduated from Christopher Newport University with a degree in Journalism and Communications. She is expected to attain an MBA from the University of North Carolina Charlotte in 2018.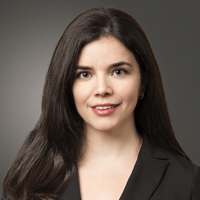 Alexandra O'Rourke (FinTech Practice Group Co-Leader) from McGuireWoods LLP

Alexandra's practice focuses on FinTech advising, financial services litigation, and state and federal financial regulatory matters and investigations. She co-leads the firm's FinTech industry group.

Prior to joining McGuireWoods, Alexandra was Senior Counsel with the Consumer Financial Protection Bureau's Office of Law & Policy in Washington D.C. There, she advised Bureau officials on topics pertaining to FinTech and innovation, such as the use of alternative credit data and alternative underwriting models, marketplace lending, and online disclosures. She also advised the Bureau on numerous enforcement and supervision matters, including matters involving FinTech companies. She served as the legal division's team lead in several rulemaking proceedings and in fair lending civil rights matters. Through her work at the CFPB, Alexandra engaged extensively with other financial regulators and government agencies on FinTech and fair lending issues.

Alexandra also served as an attorney with the Office of the Legal Adviser with the U.S. Department of State, where she served as State's representative to the White House's National Security Council on several interagency groups working on national security and immigration issues. During that time Alexandra received a superior achievement award.

Alexandra served as a judicial clerk for the Honorable Allyson Duncan of the 4th Circuit Court, U.S. Court of Appeals and Honorable Legrome Davis of the U.S. District Court, Eastern District of Pennsylvania. She graduated, cum laude, from Harvard Law School, where she had a full academic scholarship and served as executive editor for the Harvard Latino Law Review and co-founder of the Harvard Law School Immigration Project. Alexandra was born and raised in Mexico, and immigrated to the United States with her family as a teenager.


MODERATOR: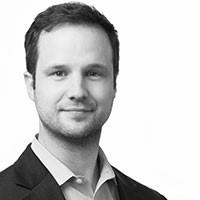 Patrick Rivenbark (VP, Strategic Parnterships) from Let's Talk Payments
Patrick's building and strengthening partnerships for MEDICI, FinTech's Global Knowledge Network, powered by Let's Talk Payments (LTP). MEDICI enables collaborative innovation within FinTech's complex ecosystem of banks, financial services providers, startups, investors, and innovations programs. Previously, Patrick was the Operations Lead for FIS Global's Innovation + Investment office where he helped build a new technology business and shaped new programs to spur innovation within FIS's Enterprise Product Office. Patrick is on the Corporate Advisor Board for Innovate + Educate, a national non-profit creating solutions that build multiple, validated pathways from education to employment, thereby closing the skills gap and creating a new future of work.