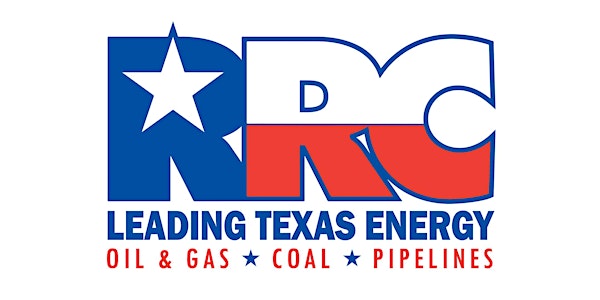 New Critical Designation of Natural Gas Infrastructure Rule Requirements
RRC Hosts New Critical Designation of Natural Gas Infrastructure Rule Requirements Training for Operators and LDCs in Houston on December 17
By Railroad Commission of Texas
Date and time
Friday, December 17, 2021 · 10am - 12pm CST
Location
Energy Plaza 1111 Louisiana Street Houston, TX 77002
About this event
The Railroad Commission of Texas (RRC) will host a training New Critical Designation of Natural Gas Infrastructure Rule Requirements from 10 a.m. to Noon on Friday, December 17, 2021. The training will be held in the 1st Floor Auditorium at 1111 Louisiana Street in Houston.
The RRC recently adopted rules and forms for critical designation of natural gas infrastructure during energy emergencies as specified in Senate Bill 3 and House Bill 3648 passed by the 87th Legislature (Regular Session).
This event will train attendees on requirements for new rule 16 Texas Administrative Code (TAC) §3.65, relating to Critical Designation of Natural Gas Infrastructure, including filing two forms:
• Form CI-D, Acknowledgement of Critical Customer/Critical Gas Supplier Designation, and its attachment would be submitted by an operator of a facility designated as critical acknowledging the facility's critical status.
• Form CI-X, Critical Designation Exception Application, and its attachment would be submitted by an operator certifying a facility seeks an exception to critical designation because the facility is not prepared to operate in a weather emergency.
The training is free, but registration is required. Registrants are required to be a company under RRC jurisdiction, such as an oil and gas operator or pipeline operator with an active Organization Report (Form P-5) or a Local Distribution Company (LDC). Also, registrants are required to register using their work email address.
About the organizer
The Railroad Commission of Texas' mission is to serve Texas by our stewardship of natural resources and the environment, our concern for personal and community safety, and our support of enhanced development and economic vitality for the benefit of Texans. The RRC has a long and proud history of service to both Texas and to the nation, including almost 100 years regulating the oil and gas industry. The RRC also has jurisdiction over alternative fuels safety, natural gas utilities, surface mining and intrastate pipelines. Established in 1891, the Railroad Commission of Texas is the oldest regulatory agency in the state. To learn more, visit the agency's website at http://www.rrc.texas.gov.