Join some of the most groundbreaking East Asian artists reshaping the UK's music scene to explore questions around transnational identity.
About this Event
Youtube Concert on Thursday 10th Dec. (7-8pm GMT)
Zoom Symposium on Friday 11th Dec. (3-5pm GMT)
Meeting ID: 953 8413 6866 Passcode: L0.71.cBJa
Premiere of "How to Repair a Broken Vase" Premiere 5-5.15pm
https://www.youtube.com/watch?v=r5nBluMhMnE&feature=youtu.be
Free. RSVP necessary.
---
Combining performance, research, and activism, Tangram are delighted to bring together a community of UK-based East Asian artists and academics exploring their cultural identities through music.
Over two days, Tangram host a mix of performances and conversations exploring the question: What does it mean to create East Asian Identity in the West today?
In light of the shocking amount of racism towards East Asian communities catalysed by COVID-19, this question is only more relevant today as the ways in which East Asian artists navigate their identities take on new meanings.
Join Tangram as we seek to create a brave space* - one that shows the vibrancy of East Asian cultures and sheds light on their rich contribution to the UK's cultural landscape.
This event is co-hosted by Tangram and SOAS University of London Music Department.
---
Day 1/ Thursday 10 December 2020 / 7-8pm
Online Concert:
Kiku Day / Shakuhachi player and ethnomusicologist
Hyelim Kim / Taegum player, composer, and researcher
Tangram / Ancient Stone (2020) - Jasmin Kent Rodgman
Dreaming Clouds (2019) - Alex Ho and Julia Cheng
Day 2/ Friday 11 December 2020 / 3-5.15pm
Conversations with:
Kiku Day and Hyelim Kim
An-Ting Chang (artistic director of Chinese Arts Now - formerly Chinese Arts Space)
David Tse (founder of Yellow Earth Theatre, now New Earth Theatre, and Chinese Arts Space)
***COMMISSION PREMIERE***
The symposium ends with the digital premiere of a new commission by Naomi Woo and Youngsook Choi
---
*A Brave Space
Together we will create brave space.
Because there is no such thing as a "safe space" —
We exist in the real world.
We all carry scars and we have all caused wounds.
In this space
We seek to turn down the volume of the outside world,
We amplify voices that fight to be heard elsewhere,
We call each other to more truth and love.
We have the right to start somewhere and continue to grow.
We have the responsibility to examine what we think we know.
We will not be perfect.
This space will not be perfect.
It will not always be what we wish it to be.
But
It will be our brave space together,
and
We will work on it side by side.
by Micky ScottBey Jones
---
Tangram is a London-based artist collective catalysing transnational imagination and celebrating the vitality of Chinese cultures.​
Made up of researchers, composers, and performers of Chinese and western instruments, the group launched in 2019 as recipients of the Chinese Arts Now Artist Development Bursary 2019 and winners of Nonclassical's Battle of the Bands 2019. They have worked with the London Symphony Orchestra and Silk Road Ensemble, and most recently, have been appointed Associate Ensemble at SOAS.
New music forms a large part of Tangram's work as a way to expand the contemporary classical music space to include non-Eurocentric cultures. Highlights include commissions by Raymond Yiu (shortlisted for RPS Awards 2020), Tonia Ko, Sun Keting, Jasmin Kent Rodgman, and Alex Ho's anti-opera, Untold (winner of George Butterworth Prize 2020).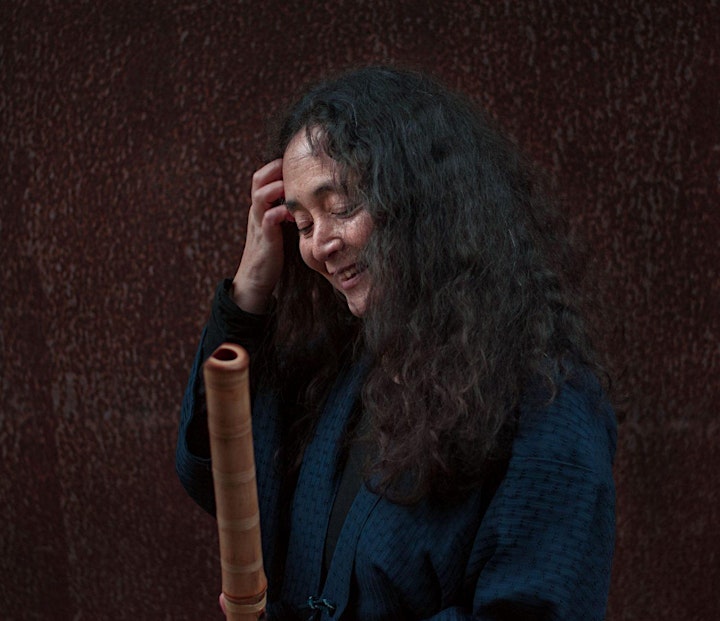 Kiku Day, who will be performing and speaking, is a shakuhachi player and ethnomusicologist – and a world traveler from Copenhagen, Denmark, who is working at the intersections of performance of traditional shakuhachi music, contemporary music and improvisation, ethnomusicology, history, politics, meditation and writing.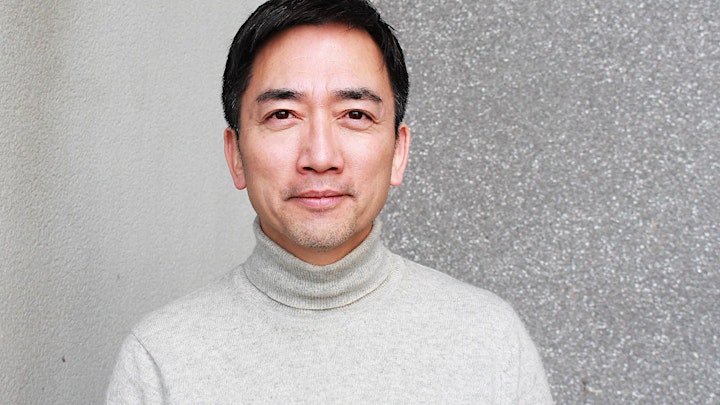 David Tse Ka-Shing (謝家聲), who will be speaking, is an actor, writer, director & activist. He read Law before training at Rose Bruford (actor) & was the first British Chinese to train via ACE at Leicester Haymarket (director). As founder-AD of Yellow Earth Theatre (rebranded New Earth), he coined "British East Asian" to define the sector; his 13yrs tenure won the Windrush, Pearl & Sainsbury's Theatre Awards. He became founder-AD of CAS for 11yrs (rebranded Chinese Arts Now); won the Bi'an Screenwriter Award for Take Me Away & was commissioned by CBBC, Radio 3 & Barefoot Books, which published The Magic Paintbrush. Stratford East commissioned him for Fong Lee (part of 846) responding to the murder of George Floyd; Menagerie commissioned The C-word for Cambridge Univ. diversity training. He's directed dramas for Radio 4; appeared in TV dramas Devs, Chimerica, Tokyo Trial & BBC doc, The British Chinese. When theatres reopen, he'll appear in Life of Pi at Wyndham's Theatre, West End. He's active in CARG (COVID-19 Anti-Racism Group): www.carg.info @CARGuk
Hyelim Kim, who will be performing and speaking, is a performer, composer and researcher whose aim is to open new possibilities for Korean music and to promote exchange with a wide variety of musical cultures. She was identified as a pioneering artist by the Korean Arts Council and has been afforded many other opportunities and prizes both in Korea and in the UK.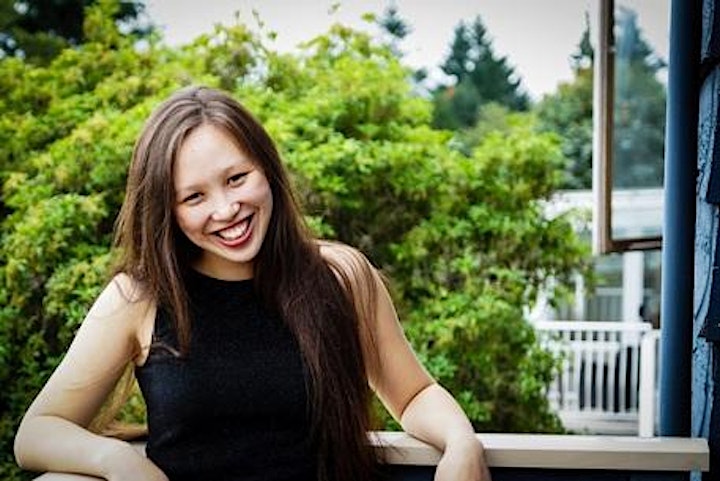 Naomi Woo, who will be premiering a co-commission with Youngsook Choi, is a Canadian conductor, pianist, and researcher, who joined the Winnipeg Symphony Orchestra as Assistant Conductor in 2019. She grew up in a Chinese-Canadian household in Vancouver, BC, where she made her piano debut with the Vancouver Symphony Orchestra at age 13. She has since performed as a soloist with orchestras in Canada, the United States and the United Kingdom, and been reviewed as an "elegant" performer in the New York Times. As a conductor, Naomi works primarily in opera and contemporary music, and conducted at the first Cambridge Female Composers Festival in 2019. Naomi regularly collaborates with artists, choreographers, poets, and composers in the creation of interdisciplinary performance work, which has shown at venues including Somerset House, Kunsthalle Darmstadt, and Kettles Yard. Naomi is currently completing a PhD in musicology at the University of Cambridge as a Gates Cambridge Scholar, and also holds a BA in mathematics & philosophy from Yale University, and degrees in piano performance from the Yale School of Music and Université de Montréal.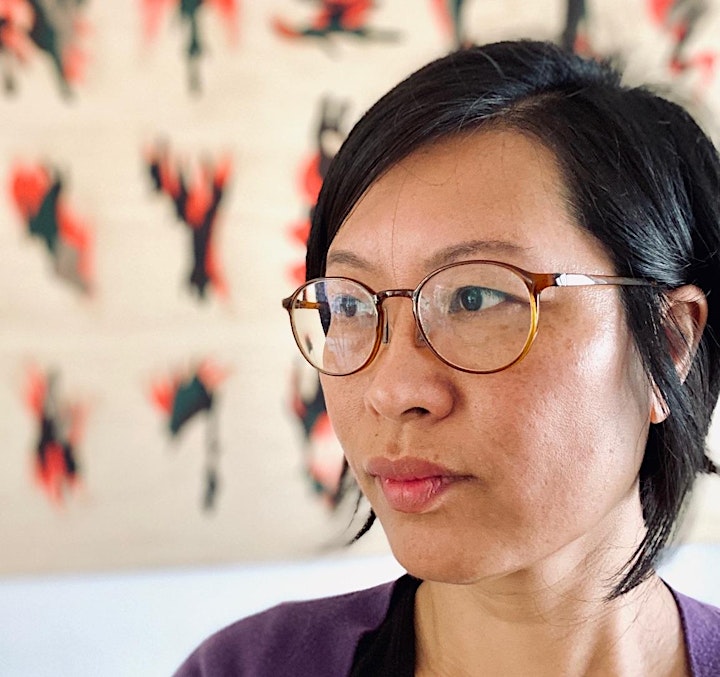 Youngsook Choi, who will be premiering a co-commission with Naomi Woo, is a London-based artist and researcher with a PhD in human geography. Youngsook's practice relates to her subjective position as a woman, mother, and migrant of Korean Heritage, coming from a working-class background. Her works often develop narratives of 'non- fictional fantasy', a mixture of research evidence, folk tales, mythologies and performative instructions for audience participation. Youngsook is the selected artist for the Constellations 2020/21 (UP Project and Flat Time House, London) and currently taking up the residency with Asia Art Activism at Raven Row, exploring the concept of 'political spirituality' and intimate aesthetics of community actions. Works commissioned by various institutions such as Barbican Centre, Rich Mix, Milton Keynes Art Centre, and MK Islamic Arts Heritage and Culture.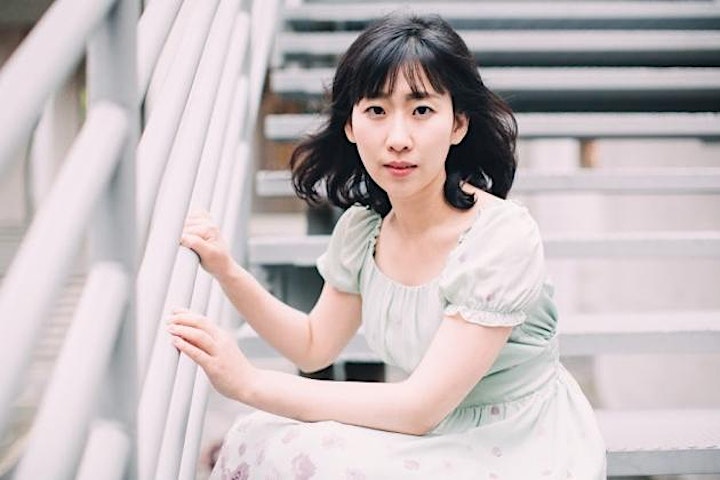 An-Ting Chang, who will be speaking, is a concert pianist, composer, theatre director and currently the Artistic Director of CAN @chineseartsnow,‪ which is a new NPO producing contemporary Chinese performing arts in the UK.