Description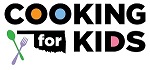 Culinary Management Training is a two-day training that is recommended for individuals responsible for menu planning and procurement such as child nutrition directors, managers, and school administrators. Culinary management training enhances skill development training. When combined they prepare a school district for personalized lunchroom planning with a Cooking for Kids professional chef consultant.
Culinary Management Training covers:
Advanced menu planning with an emphasis on variety
Commodity processing
Smarter Lunchroom practices
Food trends for feeding today's youth
Local food sourcing
Professionalism and staff development
Training will take place on Tuesday and Wednesday from 8:30am-4:00pm each day.
For more information visit cookingforkids.ok.gov or contact Cass Ring at cookingforkids@okstate.edu or 405-744-2438.

---
Lodging:
The Atherton Hotel at Oklahoma State University
A limited number of Atherton Hotel guestrooms are being held for attendees of this event.
Group Room Rate: $109.95 or $119.95
This includes breakfast at the Ranchers Club Restaurant.
To make reservations call and ask for the "Cooking for Kids" block. Reservations must be made by June 18th to receive the special room rate.
The Atherton Hotel: 405-744-6835
http://www.athertonhotelatosu.com/