Description
New CAT Integration "3rd Day"
Dates
All times are Eastern Standard:
#1: Designing our Alliance Fri, May 17 noon -1pm (pre 2013: additional orientation 1:00 - 1:15p)
#2: Mentoring the Roles Fri, May 24 noon -1pm
(pre 2013: adds "Teaching the Basics & Mindsets" Fri, May 24 1 - 1:45 pm)
#3: Transitions and Change Fri, May 31 noon -1pm
(pre 2013: adds "Real Agile Teams" Fri, May 31 1p - 2pm)
#4: Processing Conflict Mon, June 10 noon -1:30pm
#5: Agile Coach as Professional Fri, June 14 noon -1pm
#6: Contracting and Designing Alliances Fri, June 21 noon -1pm
#7: Integration Fri, June 28 noon - 1:30pmm
Note: You must attend all sessions to receive ICAgile credit. Plus, what better way to kick off the weekend? Clear your calendar now. :-)
Description
In early 2013, the Coaching Agile Teams class was redesigned to comprehensively address even more aspects of agile coaching. The full course material now requires 3-days and fulfills the requirements for the ICAgile Agile Coach level class certification. It adds greater depth in the areas of team development, team conflict, and mentoring people through their individual change cycle. We can confidently say it is now suitable for a post-Mayan Apocalypse world :-).
Even though the material requires 3 days, we typically still offer the class in a 2-day format, since that aligns with business needs. So, if you take the standard 2-day class, the great news is we are now offering a distance-learning way to get the learning of the "3rd day." We call this offering CAT Integration "3rd Day." In addition to the more comprehensive material, it fulfills the requirements for the Coaching Agile Teams Class Certification from ICAgile, a major step towards ICAgile's overall Coaching Certification (you would also need the Facilitation class).
Building on ACI's wildly successful coaching circles format, CAT Integration "3rd Day" is an instructor-led distance learning format that covers the additional material, while also activating you to take the tools and mindset changes from the class into your agile coaching -- for real and for keeps. Even if you do not want the related certification, our coaching circle format provides a value that no in-person class can achieve because it is integrated into your agile coaching practice.
Each session covers a different aspect of agile coaching and goes in-depth with skill work (in virtual breakout rooms), feedback from other coaches, offline exercises, and a coaching challenge in your own agile coaching context. Working within a group of about 12 coaches with a master coach mentor, CAT Integration "3rd Day" will deepen your skills and magnify your impact as an agile coach.
Most sessions are 1-hour each week (two sessions are 1.5 hours) with the program lasting for 7 weeks. Students who took Coaching Agile Teams prior to 2013 must attend two additional sessions (for a modestly higher fee) to bring them current with the ICAgile learning objectives.
Note: CAT Integration "3rd Day" is also eligible for Scrum Alliance SEUs and Project Management Institute PDUs at 1 SEU/PDU per contact hour.
Our Instructor
Michael Spayd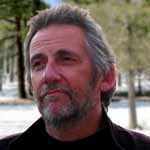 In a word, my professional work is about transformation. I seem to be wired to help people, and systems, change. I am drawn to cutting edge 'technologies' for coaching and organization development. I have been an organizational change coach and consultant for 20 years, working with Fortune 500, small businesses and non-profits. For 10 years I have specialized in technology-oriented teams and associated enterprise transformation efforts, working with over 50 teams in that time. I was trained as a Team and Organizational Coach and hold a Masters degree in psychology, and I am trained in Co-Active leadership, executive coaching, and organizational behavior. I am also a Certified Organization and Relationship Systems Coach (ORSCC), a Certified Professional Facilitator (CPF), and a Certified Scrum Master (CSM).

Cancellation Policy
We make business decisions based on how many people have registered for a given event. If you must change or cancel your registration, please know that it impacts everyone. Still, we know that sometimes things happen. Here's how it will work if you must reschedule of cancel:
If you notify ACI at least 15 business days prior to the event, you may receive full credit for a future event -or-
a full refund.
If you notify ACI less than 15 business days prior to the event, you may receive full credit for a future event minus a $25 rescheduling fee -or- a full refund minus a $100 cancellation fee.
If you notify ACI less than 5 business days prior to the event, you may receive full credit for a future event minus a $150 rescheduling fee plus any additional expenses incurred for catering and event charges resulting from your cancellation. No refunds.
Organizer of New CAT Integration "3rd Day" - starting May 17