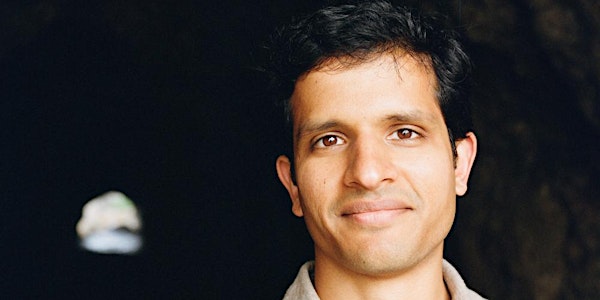 New Carnatic Music with Gautam Tejas Ganeshan
When and where
Location
Maybeck Studio for the Performing Arts 1537 Euclid Avenue Berkeley, CA 94708
Description
NOTE: THIS CONCERT IS NOT FREE. Eventbrite allows you to make a "free reservation" to ensure that you get a seat and we do not over-fill the room. ADMISSION IS PAID AT THE DOOR. Thank you and we look forward to seeing you!
Gautam Tejas Ganeshan's authentic voice and intelligent approach breathe new life into an old tradition. Delivered in chamber ensembles, his concerts reflect a traditional aesthetic, transforming a highly cultured musical heritage through the creation of an ongoing body of original works based in love and understanding of Carnatic music - its elaborate structures, extensive improvisations, and the utmost sincerity that distinguishes its greatest practitioners. His performances express authenticity more than ethnicity, immediacy more than nostalgia, and allow listeners the unprecedented experience of having a natural linguistic purchase on the complex song forms of a rich oral tradition.
Gautam Tejas Ganeshan has performed widely in the SF Bay Area since 2004, including at the SFMOMA, BAM/PFA, SFJAZZ, Asian Art Museum (SF), Hertz Hall at UC Berkeley, and more, as well as having given workshops at the San Francisco Conservatory of Music and Stanford Jazz Workshop, and guest-lectures for music courses at UC Berkeley and UC Santa Cruz. He is the founder and director of the Sangati Center, a non-profit chamber music concert series in San Francisco that has hosted more than 400 public chamber concerts in SF, Oakland, and Berkeley since 2006, and has earned support from the National Endowment for the Arts, Alliance for California Traditional Arts, and more.
Gautam Tejas Ganeshan at the Maybeck
Sunday, November 26, 2017 at 3:00pm
This concert is $20 General Admission
Seating is limited. Get your required online reservation here.
Read more at www.maybeckstudio.org.