New Balance San Francisco presents The Healing Power of Food w/ Carrie Fied...
Description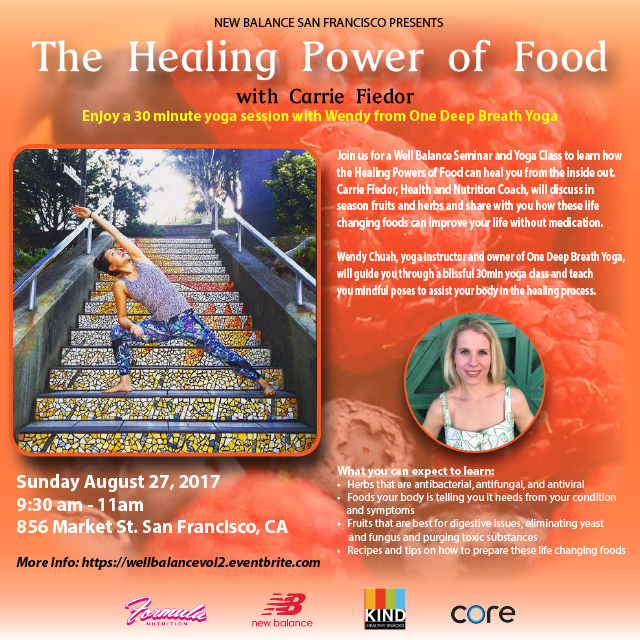 Everyone knows eating healthy is important for preventing disease. What few people realize is the incredible potency of nutrition for treatment. Join us for a Well Balance Seminar and Yoga Class to learn how the Healing Powers of Food can heal you from the inside out.
Carrie Fiedor, Health and Nutrition Coach, will discuss in season fruits and herbs and share with you how these life changing foods can improve your life without medication.
Wendy Chuah, yoga instructor and owner of One Deep Breath Yoga, will guide you through a blissful 30min yoga class and teach you mindful poses to assist your body in the healing process.
What you can expect to learn:
Herbs that are antibacterial, antifungal, and antiviral
Foods your body is telling you it needs from your condition and symptoms
Fruits that are best for digestive issues, eliminating yeast and fungus, and purging toxic substances
Recipes and tips on how to prepare these life changing foods