Location
Catholic Shrine of the Immaculate Conception
48 Martin Luther King Junior Drive Southwest
#3506
Atlanta, GA 30303
Description
Please join the Coalition of Refugee Service Agencies (CRSA) for the seventh annual New Americans Celebration at the Georgia State Capitol on Thursday, February 13, 2020.
The New Americans Celebration is the annual day of education and outreach for refugees, immigrants and Georgia community members who support them. Every year we welcome over 300 volunteers to the Georgia State Capitol to engage with legislators and share why refugees and immigrants should continue to be welcome in Georgia.
This event is free but guests are asked to please register in advance through Eventbrite.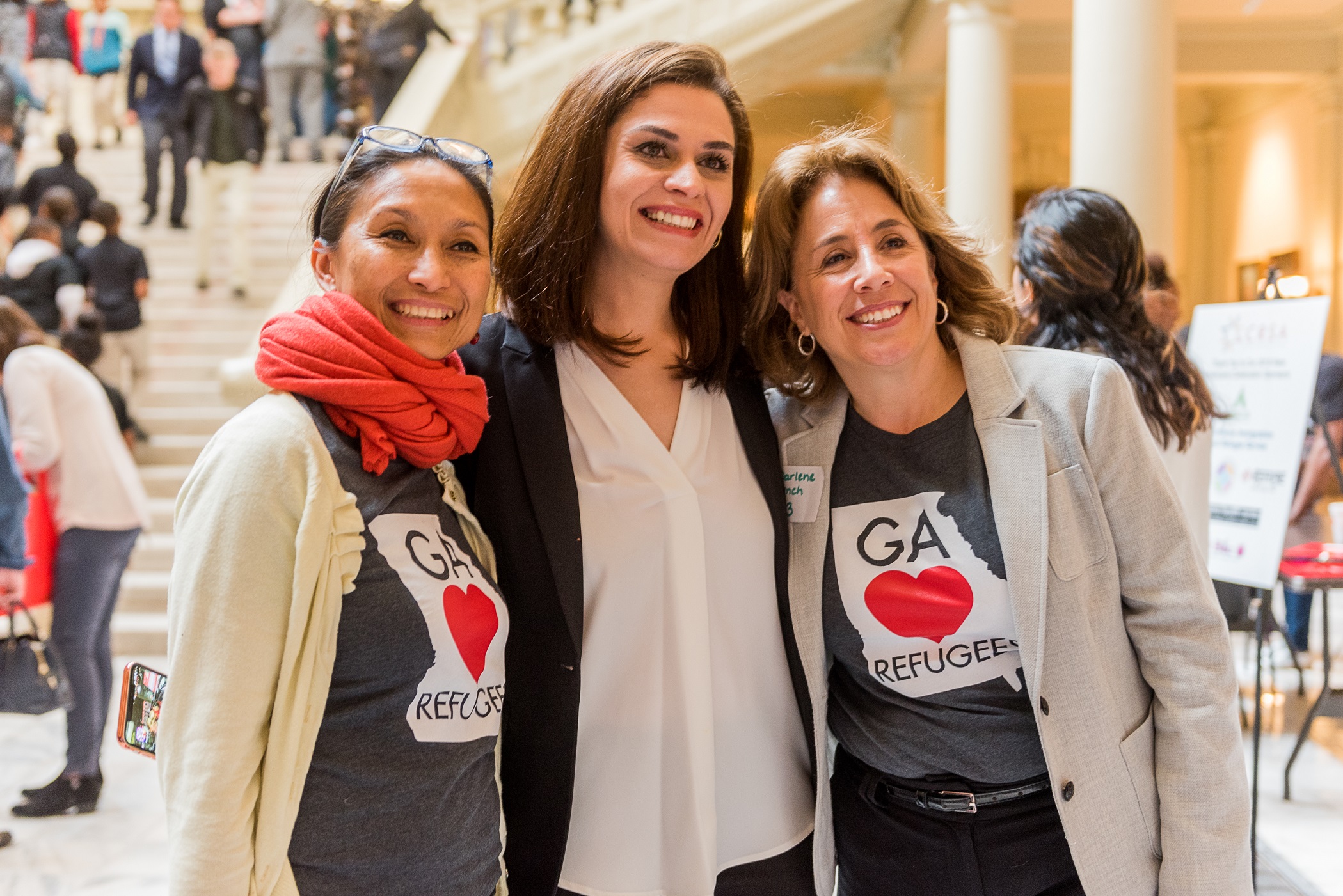 Never been to the Capitol? Don't worry! Each year, over 60% of our volunteers are visiting the Capitol for the first time. We hold a pre-event training so everyone learns just how easy it is to tell their legislators about their support for new Americans in Georgia.
This year's check-in and training will be held at Catholic Shrine of the Immaculate Conception at 48 Martin Luther King Dr. SW, Atlanta, GA 30303. Check in will begin at 7:30 a.m. with training kicking off at 8 a.m.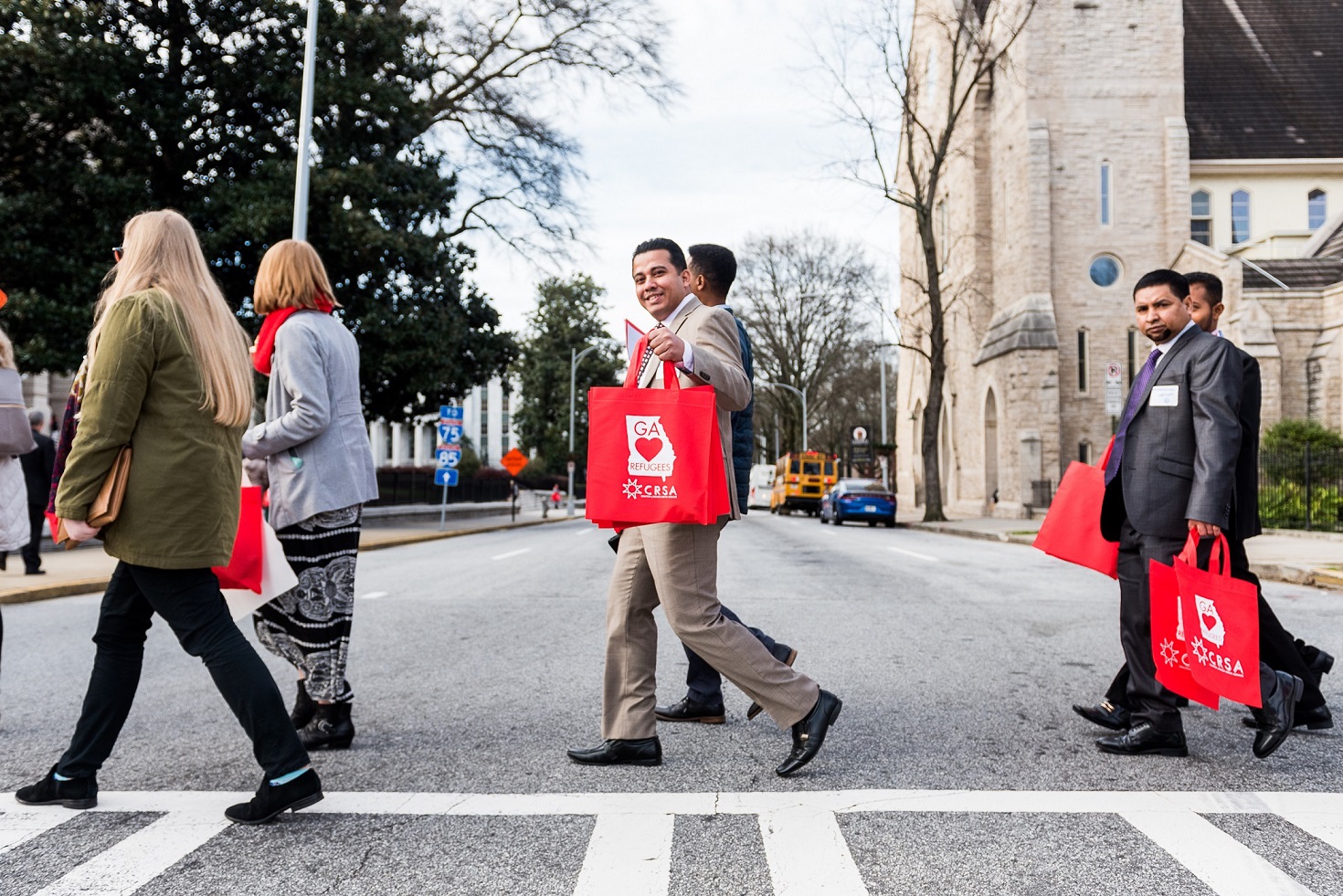 Training before going to the Capitol will help you learn how to find your elected officials, and how to confidently advocate and share your story when speaking with them.
After we leave the training, at 9 a.m., we will head to the Capitol for outreach with elected officials. First, as part of a team and with a trained group leader, you will drop off CRSA's education materials at legislative offices, to ensure every elected official in the Georgia General Assembly learns about the cultural, social and economic contributions of refugees and immigrants in Georgia. Then, you'll join our team at the doors of the House and Senate to speak directly to elected officials. Your guides will help ensure whether it's your first or fiftieth time, you already feel like an expert!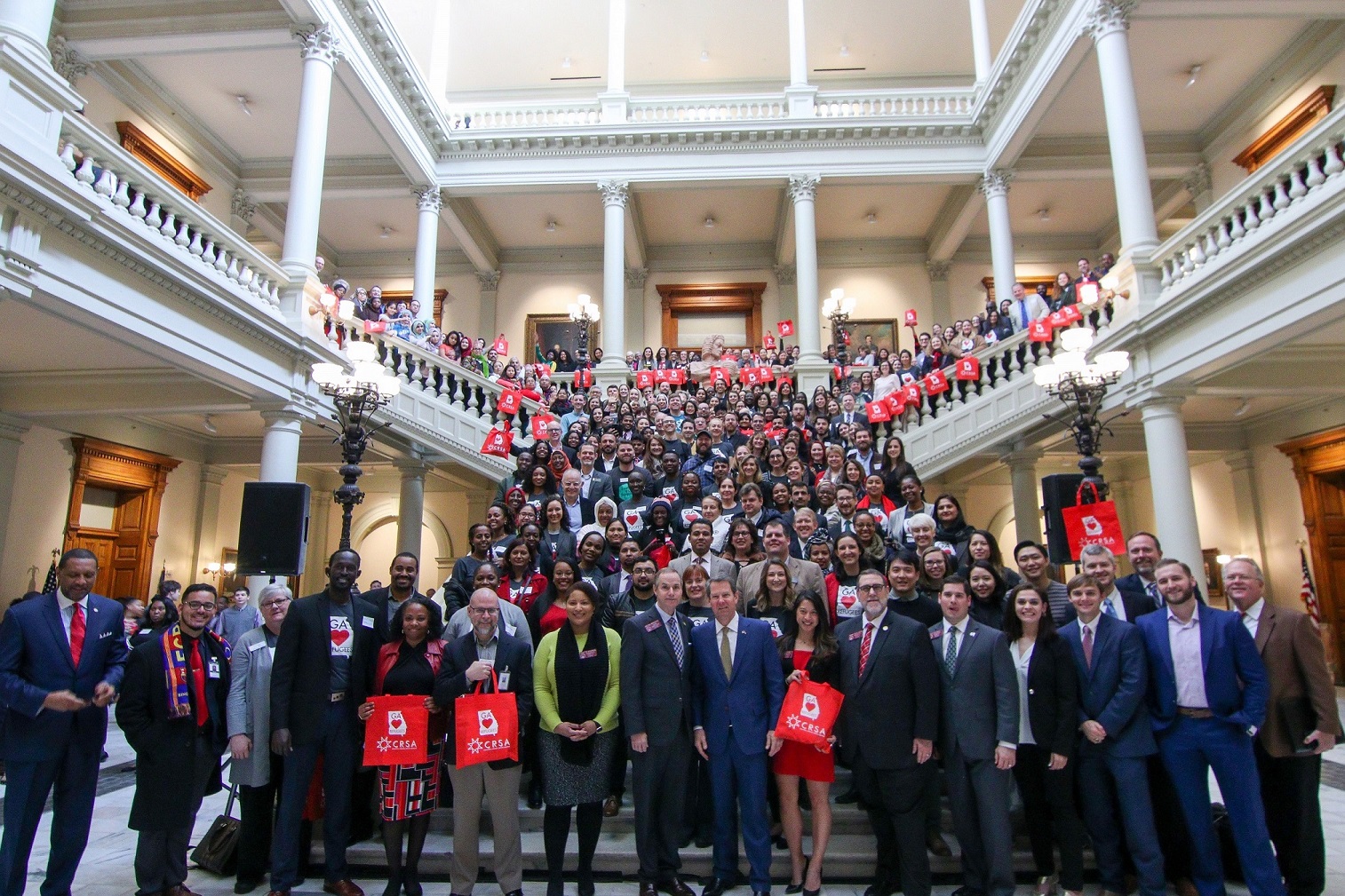 Coming to the event? Want to share your story of success from coming to the U.S.? Has a new American made an impact in your life? Contact Fiona.Freeman@Rescue.org and share your story of welcome and/or join in on social media by using our hashtags - #NAC20 or #GALovesRefugees. We want to collect and share these stories to let everyone know how important refugees and immigrants are to Georgia!
Any questions please contact Ashley Coleman at a.coleman@newamericanpathways.org or Fiona Freeman at Fiona.Freeman@Rescue.org.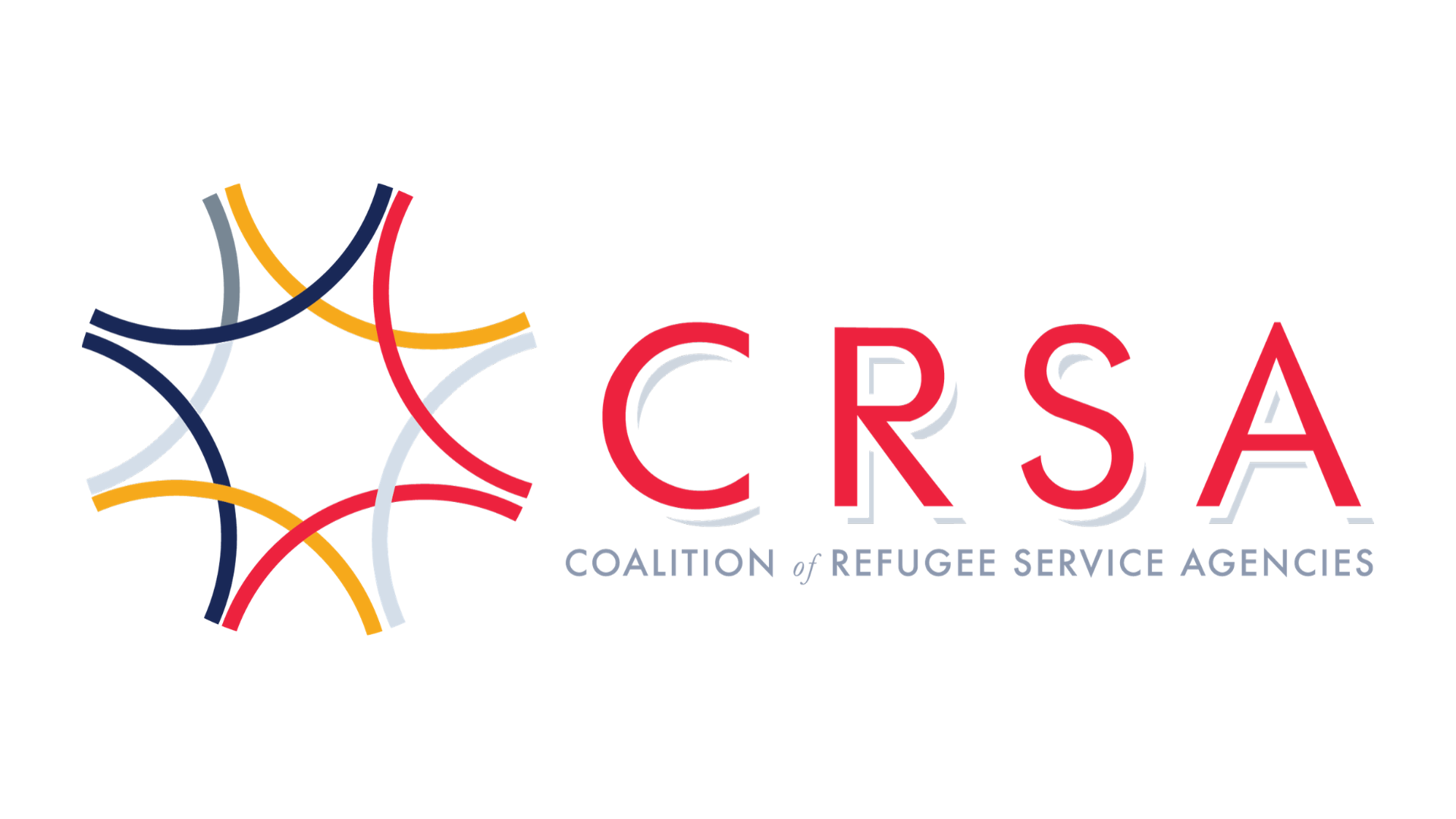 About the CRSA:
The Coalition of Refugee Service Agencies (CRSA) brings together 21 local refugee- and immigrant-serving organizations.
Our mission: To engage a broad coalition to highlight the cultural, social and economic contributions of refugees and immigrants in Georgia.
Our vision: We envision a future where every person who calls Georgia home is valued, respected, and able to build a successful life.

Learn more: https://crsageorgia.wordpress.com/about/