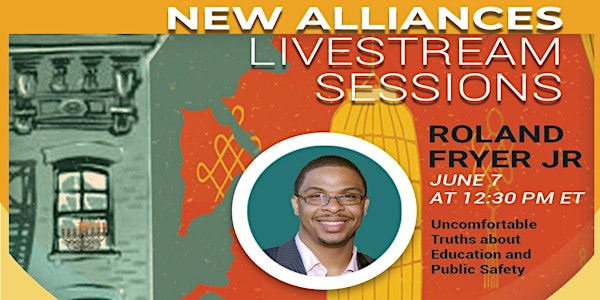 New Alliances Retreat - LIVESTREAM SESSIONS - Roland Fryer Jr.
Professor Roland Fryer, Jr. will speak on Uncomfortable Truths about Education and Public Safety
About this event
Roland Fryer, Jr. is a Professor of Economics at Harvard University. Glenn Loury refers to Fryer as "the most gifted economist of his generation." Fryer's work on education, inequality, and race has been widely cited in media outlets and Congressional testimony.