Description
NEVER QUIT 5K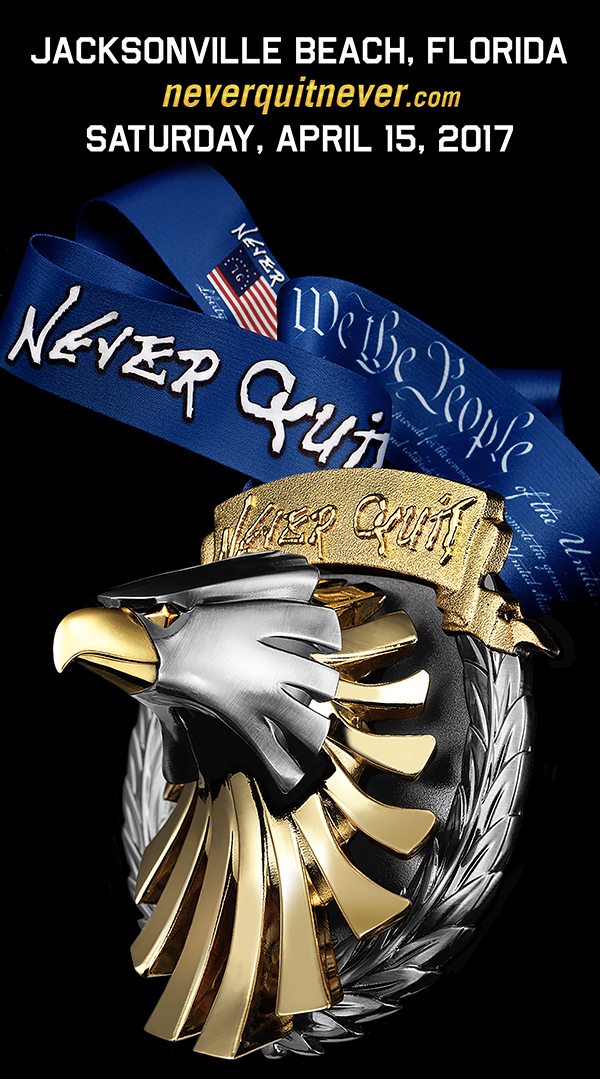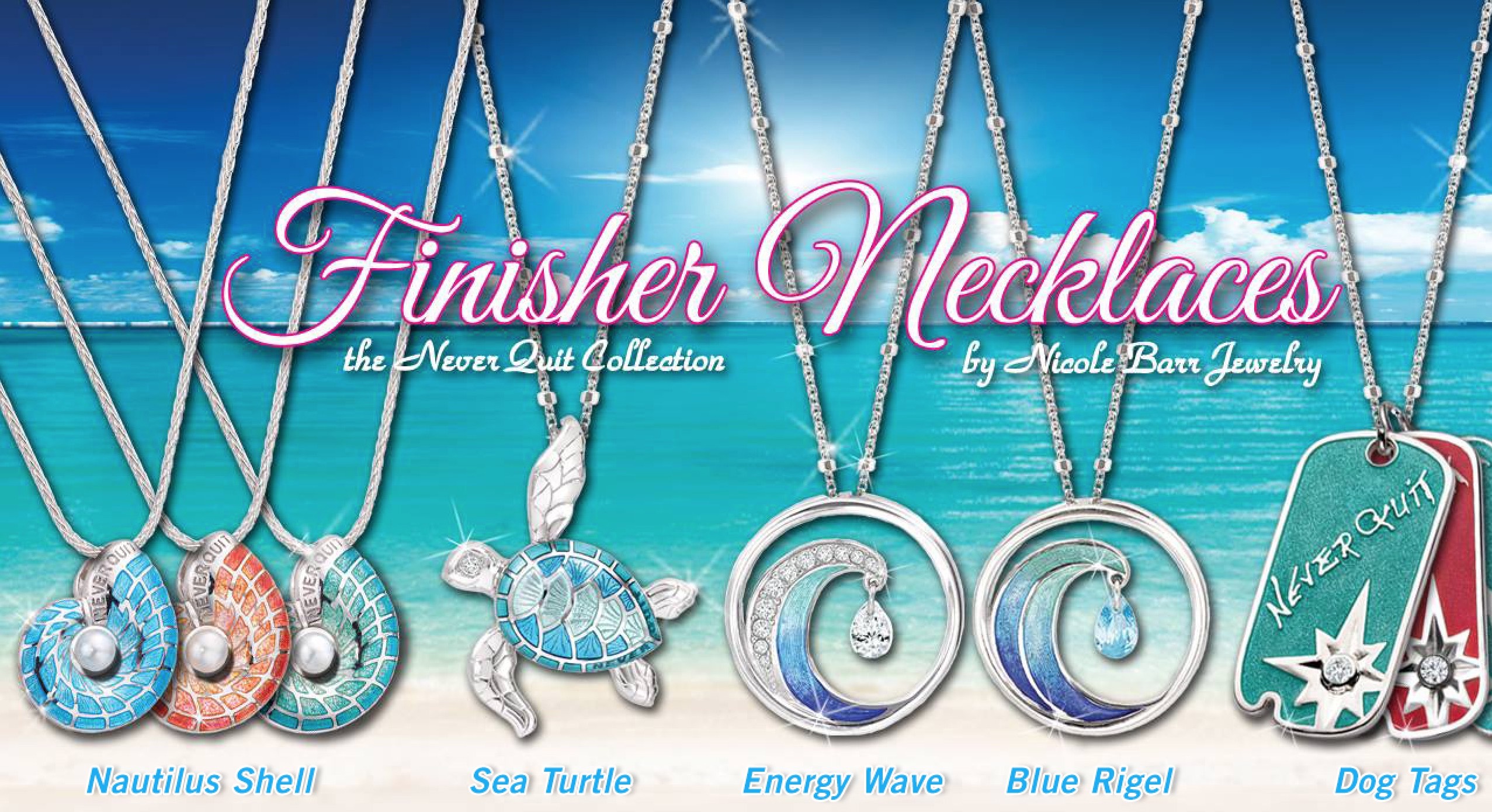 http://www.neverquitnever.com/ to see the website and all race info.
Thank you for coming to NEVER QUIT in Jacksonville Beach, Florida on April 15, 2017
NEVER QUIT is in its 9th year, providing the runners with the largest family friendly and U.S. Military, All-American patriotic, inspirational health and fitness event. No alcohol or junk/fast food is given, instead only healthy food provided to all participants.

NEVER QUIT participants receive the following:
1. The heaviest, largest, most amazing and highest quality NEVER QUIT - 3D Eagle Finisher's Medal ever made.

2. Customized Eagle runners bib with your name on your bib
3. Free highest quality NEVER QUIT t-shirt & tank-tops for men and ladies/females
4. Professional photos of you giving your best in the 5K
5. Because of those who register for the NEVER QUIT run in the United States, free NEVER QUIT shirts and bibs are mailed to deployed U.S. Armed Service members in the Middle East by NEVER QUIT.
You will now have someone defending your liberties abroad, running with you in spirit over there, while you run here in the U.S.A.

PACKET PICKUP:
Cornerstone school auditorium
9039 Beach Blvd,
Jacksonville,
Florida 32216
(next to Southside & Beach Blvd)
Dates and times:

April 1 & 2: 10am to 6pm

April 8 & 9: 10am to 6pm
_____________________
Last / 5th day of Packet Pickup: April 14: 11am to 6pm.
Jacksonville Beach Seawalk Pavilion
1st St North,
Jacksonville Beach,
Florida 32250
April 14: 11am to 6pm. This packet pickup will take place at the event site, the day before the Never Quit event
*There will be no day of race packet pickup.
_____________________
If you can not attend any of the above times and locations, you can have someone else pick up your items for you. Please take a picture/photo of your I.D card and email/text/ send it to their phone, along with a text asking this person to pick up your packet for you. This will verify that you want them to pick up your shirt and bib.
Wearing your bib on race day will allow you to get your finishers medal at the end of the race.
For 9 years, NEVER QUIT has provided the following to tens of thousands of people in our community and around the world within the NEVER QUIT event & message:
1. A health series of fitness events for all ages and one where the entire family can participate together.
2. Free blood pressure checks and the ability to meet for free worth doctors and nurses who can talk to you about any health related issues
3. Hypertension & stroke awareness
4. Support to our U.S. Military at deployed war zone locations, with free shirts and custom runners bibs.
Watch a video that shows 5 events held in just one month. https://www.youtube.com/watch?v=19DfWBAxE3g
5. One of Florida's largest family fitness events, free of alcohol or junk/fast food as only healthy food is provided to all participants: https://vimeo.com/71277357
6. And the joy of being able to participate in the world's largest beach run: : Watch 30 sec. video here: https://vimeo.com/165861461
7. You can also have your friends attend the NEVER QUIT Virtual run/walk where we will mail their shirt, bib and 3D Eagle medal to them, anywhere in the world, so they can run/walk when they want, at a distance they choose.
This is a wonderful way they can join you in spirit, if they can not attend on event day.

From the entire Jacksonville community, to people who travel in from around the country and those who are deployed who will run NEVER QUIT in the Middle East,
Thank you for your NEVER QUIT spirit !
Never Quit, Never !
http://www.neverquitnever.com
Video of the inspiration behind the Never Quit run:
https://www.youtube.com/watch?v=-V94AILw3P0
You can purchase NEVER QUIT apparel, decals and more here:
http://www.neverquitnever.com/product-category/all-products/
---

Date and Time
Location
Jacksonville Beach, Florida, Seawalk Pavilion
11 1st St N
Jacksonville Beach, FL 32250