Description
Author and scientist Dr. Rob Dunn will discuss his newest book, Never Out of Season, in this interactive, provocative, and delicious event. Free and open to the public.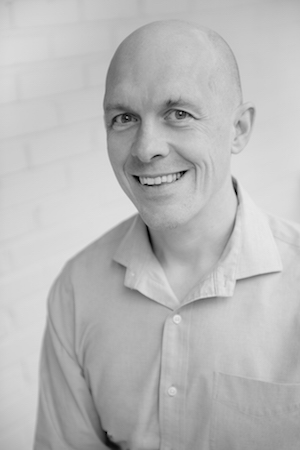 About the book and the evening's program:
We depend on fewer and fewer kinds of plants for most of our calories. Most of those plants face major threats. The bad news is that those threats are real and a danger to things as lovely as chocolate and as important as the rubber in the sidewalls of your tires. The good news is that there are many ways each of us can work to savor and favor a greater diversity of crops, but also, at the same time, help to study and understand the wild biodiversity on which those crops depend.
This is the story Rob Dunn tells in his new book, Never Out of Season, a story, ultimately, of hope, but also of the need for action. On March 16th, Dr. Dunn will give the first reading for this new book, its launch. He will also launch, along with his team, a new project through which students, families and everyone else can grow squash and other plants in order to help save their diverse varieties and study their biology (particularly their pollinators and pests). Finally, all of this with happen amidst an evening of delights, chocolate drinks prepared using nearly lost Aztec recipes, beer made using yeasts that were first discovered in wasps and bees, sourdoughs of an unusual origin, fruits once dispersed by giant sloths, sweets whose existence depends upon a very rare bee, and, finally, foods made using microbes that do not yet have a scientific name. It will, in short, be a fun evening, a call to action, and a forum for food, drink and conversation all in one.
Never Out of Season will be avaible for on-site purchase from Quail Ridge Books and Dr. Dunn will be available for signing following the program. Or, you can pre-order the book from Quail Ridge at http://www.quailridgebooks.com/event/dunn17.
"Part cautionary tale and part call to arms, Rob Dunn's new book vividly exposes the vulnerability of our most important crops. An alarming and illuminating read."―Thor Hanson, author of The Triumph of Seeds
About the author:
Dr. Rob Dunn is a professor in the Department of Applied Ecology at North Carolina State University and in the Natural History Museum of Denmark at the University of Copenhagen. He is the author of The Man Who Touched His Own Heart, The Wild Life of Our Bodies, and Every Living Thing, and his magazine work is published widely, including in National Geographic, Natural History, New Scientist, Scientific American, and Smithsonian. He has a PhD from the University of Connecticut and was a Fulbright Fellow. He lives in Raleigh, North Carolina.
FAQs
Are there ID or minimum age requirements to enter the event?
The event is open to all ages but complimentary drink tickets will only be available for attendees 21 and over. IDs will be checked on site.
What are my transportation/parking options for getting to and from the event?
Parking and direction information for the Hunt Library can be found here: http://www.lib.ncsu.edu/parking.
How can I contact the organizer with any questions?
Contact Marian Fragola at 919-513-3481 or marian_fragola@ncsu.edu with questions.