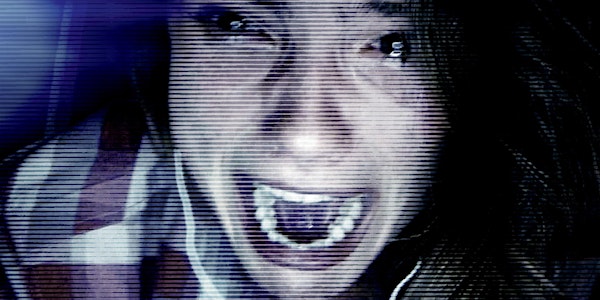 Never Log Off: Horror and the Internet
As the internet and social media became a ubiquitous part of everyday life, the horror genre has kept pace in exploring its terrors.
When and where
Location
Film Noir Cinema 122 Meserole Avenue Brooklyn, NY 11222
About this event
In the never-ending abyss of the internet, there is nowhere to hide. As the internet and social media became a ubiquitous part of everyday life, the horror genre has kept pace in exploring the terror that lies within a tool of unfettered surveillance and identity distortion. What has emerged in the development of this subgenre are two main (sometimes overlapping) narrative/thematic threads:
(1) Internet-as-haunted house, in which people are terrorized by a ghost in the machine, as seen in films like UNFRIENDED (2014) and HOST (2021), and
(2) Internet-as-contagion, in which protagonists are infected by violence or paranoia, or lose their sense of identity, via the internet (PULSE (2001), CAM (2018)).
The relationship between communication technology and horror is nothing new; From the invention of the camera and the telephone, to the radio and beyond, people have seen such devices as a bridge to the beyond. And horror media has utilized such machines to scare us long after we stopped seeing them as intrinsically occult inventions (e.g. WHEN A STRANGER CALLS (1979), POLTERGEIST (1982), RINGU (1998)). While there has been an intense spate of internet-centric horror films over the past twenty years, many of them tread the same waters as their forebears. The more interesting ones, however, go farther, and capture a more complex fear that is unique to being an alienated subject under late-capitalist modernity.
In this illustrated lecture, we will situate the subgenre of internet horror within this historical context, as well as explore what it articulates about our fear of the modern world. We will also look at how the Internet has also been used as a form for horror, changing what scary story can be, from House of Leaves to creepypastas.
About the Instructor
Stephanie Monohan is a writer, illustrator and researcher from New York City. She has a BA in American Studies from the College of William & Mary and an MA in Media, Culture, and Communication from New York University. Her work focuses on the intersections of film/technology, horror, and capitalism. She is a regular contributor to Screen Slate, covering repertory film screenings in NYC, and is a member of the collective behind Spectacle Theater, a microcinema in Brooklyn. She has also written for Real Life, Lux Magazine, Bright Wall/Dark Room and more. Her illustrations are inspired by horror films, the occult, and socialism. Illustration clients include Verso Books, OCN Distribution, New York Review of Books, Motherboard, Screen Slate, Season of the Bitch, and more. You can usually find her sipping coffee and watching a midnight movie.
--
Please check with your local health authority on the current requirements for masks and vaccination for attending live events. All sales are final.