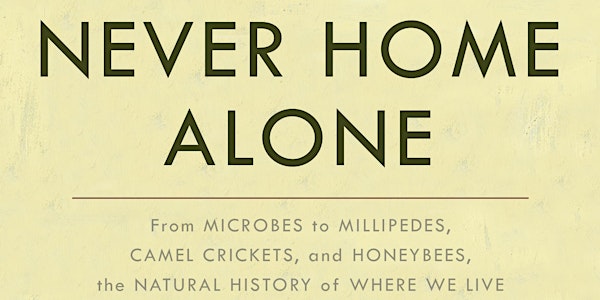 Never Home Alone: A Gala of Stories, Foods, and Insights from the Study of the Life in Homes
When and where
Location
James B. Hunt Jr. Library 1070 Partners Way Raleigh, NC 27606
Description
Please note: This event is sold out. However, we are making a limited number of tickets available for the post book-talk activities in Duke Energy Hall which begin at 8:00 p.m. Tickets for the post book event activities can be reserved here.
Dr. Rob Dunn, professor of applied ecology at NC State, will share the big story of the tens of thousands of species discovered in homes and why, as often as not, more biodiversity in your home ends up being better than less (even, as it turns out, when it comes to your showerhead). Following Dr. Dunn's talk, join more than 50 scientists in the Duke Energy Hall to discuss their work exploring the biodiversity of belly buttons, bedrooms, backyards, showerheads and food. Attendees can sample beer, bread, cheese, coffee, kimchi and more. Please note, fancy dress is not required! "Gala" is from an old French word for rejoicing.
Copies of Never Home Alone will be available for on-site purchase from Quail Ridge Books, or you can pre-order the book from Quail Ridge and pick it up at the event. For pre-orders, click here.
Free and open to the public, but registration is required -- please register using the link on this page.
For more information about the event, please click here.