Description
Never Go Back, produced and filmed in Jacksonville FL with a surprising caliber of local talent. Never Go Back's first screening, in Historic Five Points at Sun-Ray Cinema, was extremely well-received: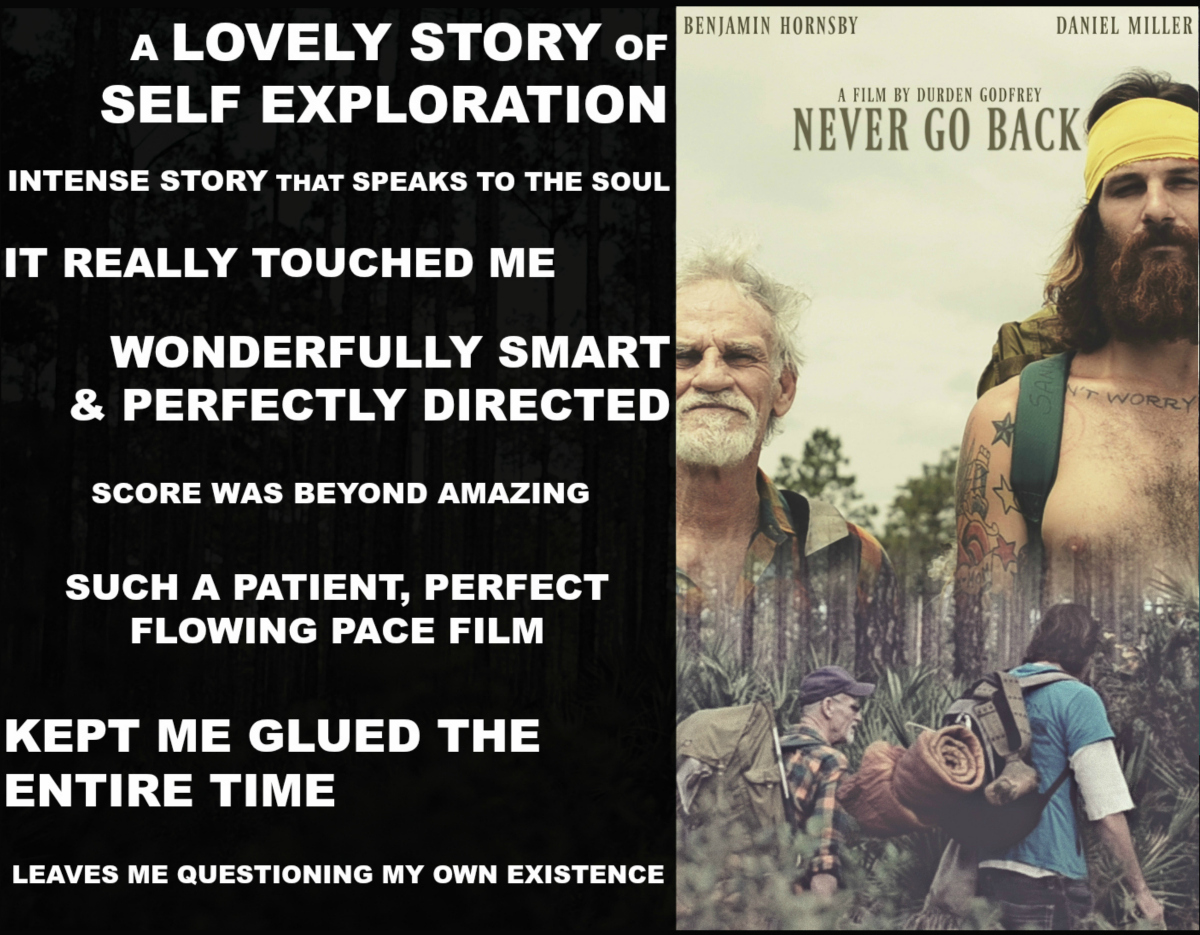 Now, with an improved final cut of the film, already finding success in film festivals, both nearby and international, one more special screening will be held in the heart of the city that Never Go Back, as well as the cast & crew, proudly call home.
On Sunday, April 30th, The Hourglass Pub & Coffee House will host a special screening of Never Go Back followed by a Q&A.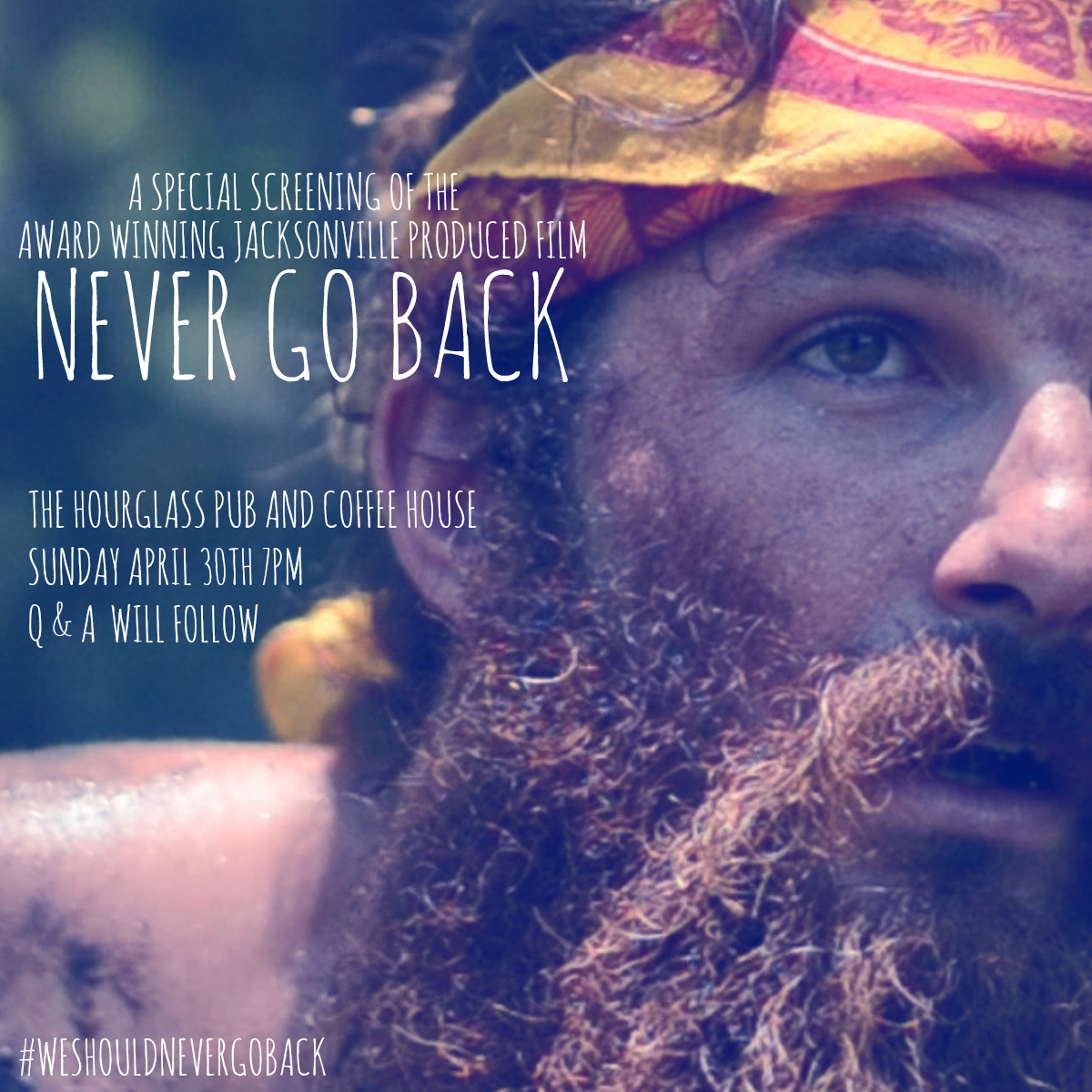 Along with the film, enjoy free popcorn, an array of wine, beer and cocktails, a great selection of coffee, hookahs and a retro arcade room - HourglassPub.com
ONLY 100 SEATS AVAILABLE.
Get your tickets online for $5 or 2 for $8 (more choices available in Ticket Details)
All proceeds will help cover some of the expenses it will take to attend the upcoming film festivals and properly promote the film while in attendance. Your support is greatly appreciated as Never Go Back screens near and far, bringing positive attention to the city of Jacksonville and the state of Florida.