Description
NEUROSCIENCE NURSING CERTIFICATION REVIEW


July 6 - September 3, 2020 | 21.5

contact hours

Have the knowledge and experience and are now ready for your certification in Neuroscience Nursing? Or are you new to the specialty and would like to have a stronger grasp of what it is all about?

The Neuroscience Nursing Review Focused CE Series is an AANN-endorsed comprehensive learning experience that provides an extensive review of the board certification exam for neuroscience nursing. Learn about neurological assessment, anatomy and physiology, and the clinical aspects and treatment of such disorders including trauma brain injury, CV/stroke, and seizures from certified neuroscience nursing experts. This seven-week self-paced program combines online education and live webinars to provide you with a study choice that will fit your schedule and is aligned with the core elements of the exam. Complete the series and earn 21.5 contact hours and a certificate of completion.

"What I enjoyed the most about the CNRN series was how painlessly I was able to complete it with my busy schedule. With this series, there are so many topics to cover in such a short period of time, but, thankfully, the content was delivered systematically and was so well organized that the information was easy to digest." Amanda H., RN, BSN, CCRN, CNRN

"The Nurse.com Neuroscience Certification Review Focused CE Series was the primary resource that I used to prepare to take the CNRN certification exam. It covered all of the areas that appeared on the test, was easy to follow, and touched on each topic with just the right amount of detail. The live webinars offered a chance for the nurses to ask questions at the end. The moderator/speaker was more than accommodating. Because of this review, I was able to pass on my first attempt. I highly recommend it!" La-Von M., MBA, BSN, RN, CCRN-CMC, CNRN, SCRN, PCCN


---

ENDORSEMENT

AANN is proud to endorse this CNRN Certification Review preparation program, developed and hosted by Nurse.com.

AANN Special Membership Rate: $340 per attendee(To obtain your special rate, click here. Sign-in to the AANN membership area and click on the link for the Nurse.com Neuroscience Nurse Focused CE Series. Not an AANN member? Join today to be eligible to register at the member price!)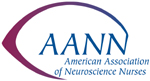 ---

BENEFITS

Increase your knowledge of Neuroscience Nursing.


Strengthen your chances of passing the Neuroscience Nursing certification exam.


Attend interactive discussions with board certified experts in Neuroscience Nursing.


Network with peers within the virtual classroom.


---

AGENDA

Online modules: All readings are available on Monday, July 6, 2020.

Practice Test: Available starting Monday, July 6, 2020.

Interactive Classroom: Weekly discussion questions are provided. You will also be able to network with peers and instructors, available to you throughout the series.

Live Webinars:
Neurological Anatomy, Physiology, and Assessment Review: Thursday, July 9, 2020; 7-8 p.m. ET


The Basics of Seizure Management: Thursday, July 16, 2020; 7-8 p.m. ET



Traumatic Brain Injury and Related Concepts: Thursday, July 23, 2020; 7-8 p.m. ET




Current Assesment and Management of the Stroke Patient: Thursday, July 30, 2020; 7-8 p.m. ET



Immune and Infectious Disorders of the Neurological System: Thursday, August 6, 2020; 7-8 p.m. ET




Diagnosis and Treatment of Tumors; Thursday, August 13, 2020; 7-8 p.m. ET


Developmental/Degenerative Disorders and Other Disorders: Monday, August 17, 2020; 7-8 p.m. ET


Certification Exam Strategies; Thursday, August 20, 2020; 7-8 p.m. ET

If you missed any webinars, you will have a chance to view the recording until September 3, 2020.
---


OBJECTIVES


The goal of the Neuroscience Nursing Certification Review Focused CE Series is to provide an extensive review of the board certification exam for neuroscience nursing. Upon completion of this series, attendees will be able to do the following:
Discuss proper neurological assessment.


Review neurological anatomy and physiology.


List the clinical aspects and treatments(s) of disorders including trauma, brain injury, CV/stroke, and seizures.

List study tips that increase exam preparedness.


---

SPEAKERS

Anna Ver Hage, MSN, RN, AGACNP-BC, CNRN is a Certified Critical Care Nurse, Certified Neuroscience Nurse, and an Adult-Gerontology Acute Care Nurse Practitioner. She currently serves as stroke nurse practitioner in the division of neurological critical care, Mesa, Arizona. Anna has worked as a nurse for over 13 years in the critical care area in numerous university settings across the United States. Anna is an active member of the American Association of Neuroscience Nurses (AANN) and a student member of the American Association of Nurse Practitioners (AANP).

Donna Elmore, BSN, MS, RN-BC, CMSRN, CNRN is a Certified Neuroscience Nurse, Certified Medical-Surgical Nurse, and Certified in Nursing Professional Development. She serves as Adjunct Faculty at Gulf Coast State College in Panama City, Florida. She has been certified in or been an instructor in the following nursing certification and specialty areas: Neuroscience, Critical Care, Medical-Surgical, Trauma, Staff Development, ACLS, PALS, 12 Lead ECG and Rhythm Strip Interpretation, Cardiovascular, Pain Management, Orthopedics, and IV therapy.

Gil Gonzales, MSN, RN, CCRN, SCRN, CNRN, CNL, is a Nurse Manager, Neuro Critical Care Unit & Float Pool, Swedish Medical Center, and Neuro Staff Nurse, Swedish Neuroscience Institute, Seattle, WA. After working in the airline industry, Gonzales made a career change into nursing, specializing in neuroscience nursing. He has been a peer reviewer for the Journal of Neuroscience Nursing, enjoys teaching and presenting, and is pursuing a Doctor of Nursing Practice professional degree.

Catherine Lang, MSN, RN, ACNS-BC, CNRN, SCRN, is a Certified Adult Clinical Nurse Specialist. She has extensive experience in stroke neurology and neurosurgery nursing with most of her neurology background spanning neuroscience intensive care. Lang looks forward to helping nurses to review neuroscience nursing concepts and/or prepare for neuroscience nursing certification.


---
ACCREDITATION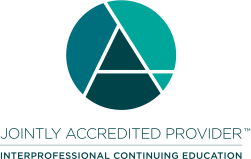 *****

In support of improving patient care, OnCourse Learning (a Relias LLC company) is jointly accredited by the Accreditation Council for Continuing Medical Education (ACCME), the Accreditation Council for Pharmacy Education (ACPE), and the American Nurses Credentialing Center (ANCC), to provide continuing education for the healthcare team.


---


DISCLOSURES


Webinars must be attended in their entirety and the evaluation form must be completed.

The planners and presenter(s)/author(s) of this course have declared no relevant conflicts of interest that relate to this educational activity.

Relias LLC guarantees that the content of these educational activities are free from bias.

---
CANCELLATION AND REFUND POLICY

Phone cancellations must be confirmed in writing. Cancellations received four weeks prior to the start date of the series will receive a full refund of the registration fee. Cancellations received after four weeks and up to seven days prior to the start of the series will be assessed a $50 processing fee. Cancellations received seven days prior or "no shows" will not receive a refund. In the event that the program is cancelled, a full refund will be issued.


---

QUESTIONS


Contact Holly Daymude at 919-674-3580 or hdaymude@relias.com