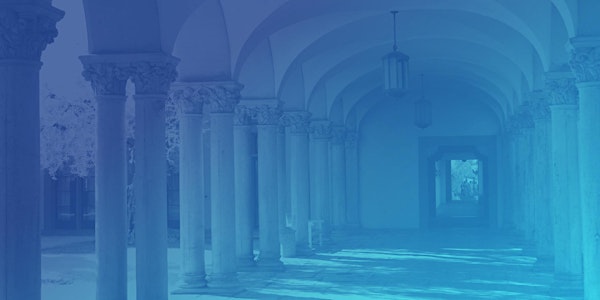 Neuromodulation - Changing Lives with Direct Nerve-to-Device Connections
When and where
Location
Cahill Center for Astronomy and Astrophysics 1216 E California Blvd Pasadena, CA 91106
Refund Policy
Contact the organizer to request a refund.
Description
Neurons and Electrons: Integrating neural devices with the human body


Our program explores devices that interact with the body's neural network: the arena near and intermediate term for their research, development and implementation/ ultimate deployment. Such devices may affect any or all of the five senses, as well as muscle control and other body functions. Their prospects include links between the brain and the limbs, connecting organs and tissues despite neural pathways that have been damaged, or mediating between brain and prosthetics where body parts need to be replaced.
We will examine neural-devices integration with the body and the prospects in the near and intermediate term for additional product development, FDA approval, and actual use with patients. We will focus on the entrepreneur's perspective but also on the science and the "wow" factor in integrating technology and the human body. Our speakers will share their views on the opportunities and challenges of the field, and give a clearer view of what's coming our way.
Speakers:
Rafael Carbunaru, PhD
Vice President, Research and Development
Boston Scientific Corporation
Neuromodulation
Robert Greenberg, MD, PhD
Chairman
Second Sight Medical Products, Inc.
Nick Terrafranca, DPM, FACFAS
CEO
NeuroRecovery Technologies, Inc.
Zoran Nenadic, DSc
Professor
Department of Biomedical Engineering
Department of Electrical Engineering and Computer Science
University of California Irvine
Ronald E. Perez
Patent Attorney
Steinfl+Bruno LLP Intellectual Property Law
Producer/Moderator:
Russell M. Frandsen, The Business Legal Group
Ronald E. Perez
Patent Attorney
Steinfl+Bruno LLP Intellectual Property Law
Networking with refreshments from 8:00 - 9:00 AM / Program: 9:00 - 11:30 AM
Advance Ticket Sales:
General Admission: $30.00 ($35.00 the week of the event, $40.00 at door)
Students: $15.00* ($20.00 at door)
Caltech Students - No Charge*
Advance Ticket Sales end on Friday, November 10th at 1:00 PM PST.
*Current Valid ID required for all student admissions. Full admission price will be charged without ID.
---

Encouraging the growth and success of technology-based entreprenurial ventures in Southern California
Form more information on this event please visit our website.