NEUROIMMUNE INTERACTIONS SHAPING SOCIAL BEHAVIOR IN MOUSE MODELS FOR NEURODEVELOPMENTAL DISORDERS

Wednesday, October 30, 2019 from 5:00 PM to 6:15 PM (EDT)
Event Details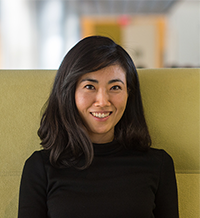 Viral infection during pregnancy correlates with increased frequency of neurodevelopmental disorders in offspring. This phenomenon has been modeled in mice prenatally subjected to maternal immune activation (MIA).


In this lecture, Gloria Choi will discuss her work on this subject. She and her colleagues previously showed that the T helper 17 (Th17) cell/interleukin-17a (IL-17a) pathway is crucial in pregnant mice for the induction of both cortical and behavioral abnormalities observed in MIA-affected offspring. They further showed that MIA phenotypes in offspring also require defined maternal gut commensal bacteria with a propensity to induce Th17 cells. More recent data suggest that cortical abnormalities in MIA offspring serve as causative factors for the emergence of aberrant behavioral phenotypes. She will discuss these and other related topics. 


Choi is the Samuel A. Goldblith Career Development Assistant Professor of Applied Biology at the Picower Institute for Learning and Memory at the Massachusetts Institute of Technology. She received her undergraduate degree from the University of California, Berkeley. Choi completed her Ph.D. at Caltech where she worked in the laboratory of David Anderson. She then went on to Columbia University, where she was a post-doctoral scientist in the laboratory of Richard Axel. Choi's laboratory investigates the interaction between the immune system and the brain. In recent publications, she has shown how maternal microbiome and immune activation can influence the neurodevelopment of offspring. Choi has received numerous awards and recognitions for her contributions to her field, including the Peter Gruss Young Investigator award in 2018 and being named one of Cell magazine's 40 under 40.


Tea         4:15 - 5:00 PM
Lecture   5:00 - 6:15 PM
Save This Event
When & Where

Simons Foundation
Gerald D. Fischbach Auditorium
160 Fifth Avenue at 21st Street, 2nd floor
New York, New York 10010


Wednesday, October 30, 2019 from 5:00 PM to 6:15 PM (EDT)
Add to my calendar