Neuroimaging Contributions to the Understanding of Brain Development in ASD — A lecture by Dr. David G. Amaral

Wednesday, February 26, 2014 from 4:30 PM to 6:30 PM (EST)
Event Details
Please join us for "Neuroimaging Contributions to the Understanding of Brain Development in Autism Spectrum Disorder — A lecture by David G. Amaral", a free event for the scientific community — graduate level and higher — at the Simons Foundation, located on 21st Street in Manhattan. At a reception immediately following the talk, guests will have the opportunity to meet the speaker and mingle with colleagues. Limited seating is available on a first-come, first-served basis. We encourage you to obtain tickets online now through Eventbrite.
Abstract
While autism spectrum disorder (ASD) clearly involves altered function of the central nervous system, the neuropathology of ASD remains controversial. This is due in part to the enormous complexity of the disorder which likely has many causes and many biological trajectories. It is also due to the fact that surprisingly few neuroimaging studies involve very young children or severely affected individuals at all ages. The lack of information is compounded by the fact that findings at the MRI level of analysis can not be confirmed and extended to the cellular level due to a lack of postmortem brains.

In this lecture, Dr. Amaral will present neuroimaging data acquired through the UC Davis MIND Institute Autism Phenome Project. Young children (2 – 3 1/2 –years-old) are recruited into this longitudinal project and MRI scans are acquired annually. Results will be presented supporting the concept that there are different types of altered brain development in different children with autism spectrum disorder. For example, a subset of boys with autism spectrum disorder have brains that are disproportionately enlarged relative to body size. This group constitutes 15-20% of boys with autism spectrum disorder. Studies thus far indicate that the enlarged brain type of autism spectrum disorder is far less common in girls. Dr. Amaral will also discuss neuroimaging studies of infant siblings of children with ASD that provide evidence for abnormal brain growth that may contribute to early biomarkers of ASD.
About the Speaker
David Amaral, Ph.D, joined the University of California, Davis in 1995 as a professor in the department of psychiatry and behavioral sciences and the Center for Neuroscience. He is a staff scientist in the Brain, Mind and Behavior Unit at the California National Primate Research Center. Amaral was named the Beneto Foundation Chair and research director of the MIND Institute in 1998. He received a joint Ph.D. in psychology and neurobiology from the University of Rochester.
Amaral's research focuses on the neurobiology of social behavior and the development and neuroanatomical organization and plasticity of the primate and human amygdala and hippocampal formation. Increasingly, his research has been dedicated to understanding the biological basis of autism. As research director of the MIND Institute, Amaral coordinates a comprehensive and multidisciplinary analysis of children with autism, called the Autism Phenome Project, to define biomedical characteristics of different types of autism.
Most recently, Amaral became director of Autism BrainNet, a collaborative effort sponsored by the Simons Foundation and Autism Speaks, to solicit postmortem brain tissue to facilitate autism research.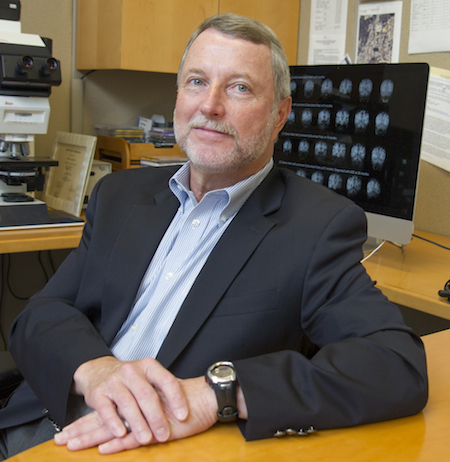 Schedule
Doors open                                       4:00PM
Lecture and Q&A                             4:30-6:00PM
Reception                                          6:00-6:30PM
Location
Gerald D. Fischbach Auditorium
Simons Foundation
160 Fifth Avenue, 2nd Floor
(Entrance on 21st Street)
New York, NY  10010
The Gerald D. Fischbach Auditorium offers accessible seating to patrons with special access needs. Please fill out the special accommodations request when ordering your ticket online.
Doors open 30 minutes prior to the start of the event.

Upcoming Autism: Emerging Concepts lectures
March 26, 2014            Ami Klin
April 23, 2014               Gail Mandel
May 28, 2014               Gina Turrigiano

Simons Foundation Lectures schedule is available here.
Inquiries: lectures@simonsfoundation.org.
When & Where

Gerald D. Fischbach Auditorium, Simons Foundation
160 5th Avenue
New York, NY 10010


Wednesday, February 26, 2014 from 4:30 PM to 6:30 PM (EST)
Add to my calendar
Organizer
Simons Foundation Lectures
The Simons Foundation launched the Simons Foundation Lectures in 2013 with the intention of drawing area scientists and scholars together around diverse and important topics in mathematics, physics, computer science, life sciences and autism research.  

To read more about the Simons Foundation mission and its programs, please visit simonsfoundation.org.
Neuroimaging Contributions to the Understanding of Brain Development in ASD — A lecture by Dr. David G. Amaral