Together we can create a more equitable and representative workforce—for everyone.
About this event
More tickets added! Thanks for your patience!
Join us as we explore the meaning and value of neurodiversity at work, how identities of race, gender and sexuality intersect, and ways to eliminate the hidden bias in hiring that prevents inclusion.
Keynote Speakers
Dr. Temple Grandin, Ph.D. (she/her/hers): Dr. Grandin is the most accomplished and well-known adult with autism in the world. She didn't talk until she was three-and-a-half years old, communicating her frustration instead by screaming, peeping, and humming. In 1950, she was diagnosed with autism and her parents were told she should be institutionalized. Even though she was considered "weird" in her young school years, she eventually found a mentor who recognized her interests and abilities. Dr. Grandin later developed her talents into a successful career as a livestock-handling equipment designer, one of very few in the world. Dr. Temple Grandin currently works as a professor of animal science at Colorado State University and speaks around the world on both autism and cattle handling.
New York Assemblymember Yuh-Line Niou (she/her/hers): Assemblymember Niou is the first Asian American and openly autistic woman to represent lower Manhattan in New York's legislature. Yuh-Line Niou has spent her career working on legislative and advocacy campaigns. In 2016, Yuh-Line was elected to serve the 65th Assembly District, representing lower Manhattan. She has drafted legislation to expand language access for immigrant communities, and has fought for more affordable housing and expanded services for seniors. Along with her colleagues, Yuh-Line helped form New York State's first ever Asian Pacific American Legislative Task Force, which will focus on advancing issues impacting New York's Asian American community.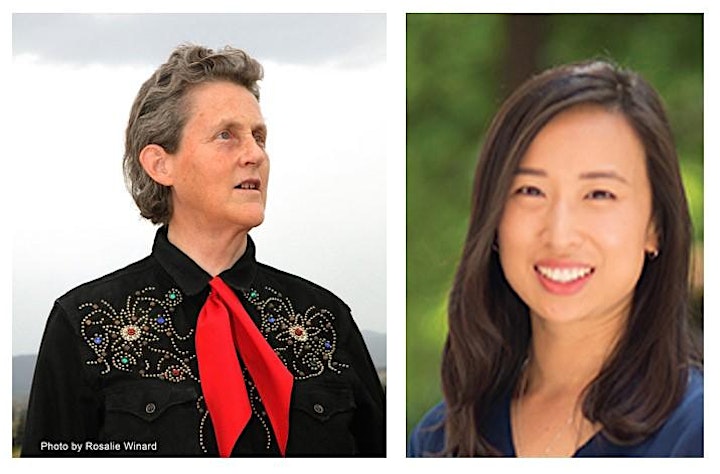 Panel Discussion: Intersectionality and the Future of Neurodiversity Hiring
Finn Gardiner (he/him/his) is a disability rights advocate with interests in educational equity, intersectional justice, comparative policy, and inclusive technology. He holds a Master of Public Policy degree from the Heller School for Social Policy and Management at Brandeis University and a bachelor's degree in sociology from Tufts University. He is currently the Communications Specialist at the Lurie Institute for Disability Policy at Brandeis University. He also recently finished a fellowship in Leadership and Education on Neurodevelopmental and Developmental Disabilities—LEND—at the University of Massachusetts Medical School's E.K. Shriver Center.
Jayanti Owens (she/her/hers) is an assistant professor of sociology and international and public affairs at Brown University. Her research focuses on social stratification and inequality in education, families, and labor markets. Using surveys, experiments, and administrative records, she investigates the causes and consequences of uneven educational and labor market rewards and penalties along lines of gender, race/ethnicity, and immigrant status. In particular, she is interested in differences in behavior presentation and perceptions of these behaviors by key decision-makers in contexts ranging from families and classrooms to workplaces. Her research has been funded by organizations including the National Science Foundation, the National Institutes of Health, and the Social Science Research Council. She received a BA from Swarthmore College, where she was a Mellon Mays Undergraduate Fellow, and a joint Ph.D. in Sociology and Demography from Princeton University. Prior to coming to Brown she was a Robert Wood Johnson Foundation Health & Society Scholar at the University of Wisconsin-Madison. Owens has worked in the Education Policy Center of the Urban Institute in Washington, D.C. and Mathematica Policy Research in Princeton, NJ.
William Gilreath (he/him/his) is multifaceted senior software developer, computer scientist, lover of cats, and writer with many years of development experience. William enjoys working with software—developing, testing, writing, and analyzing—and programs in Java for work and fun. In his spare time, William writes not only code and technical articles, but also narrative prose including novels, short stories, book chapters, and poetry. He is employed by VMware as a Senior Member of Technical Staff, and participated in the career preparation and skill-based hiring program with Neurodiversity in the Workplace.
Removing Biases Through Skill-Based Hiring
Gain an understanding of our skills-based hiring model as crucial to avoiding bias and improving outcomes in talent acquisition, including our updated virtual model and program success stories from our company partners.
Accessibility
Closed captioning (CC) and live transcript will be available.
Call-in option available.
Slides, transcript, and captioned recording are available after the event, upon request.
Key takeaways will be sent to all attendees. Easy read and plain language versions available.
If there are any additional accommodations you will need to access this event, please contact us at bmcelroy@nitw.org.

The Neurodiversity in the Workplace program identifies, prepares, and supports neurodivergent individuals throughout the process of finding and retaining competitive careers at numerous large organizations nationwide. Neurodiversity in the Workplace has developed a system of hiring that cuts through social biases and instead utilizes a project that allows candidates to demonstrate technical skills.
Fewer than one in six autistic adults is in full-time employment (National Autism Indicators Report by Drexel University).
Our partners have a 98% retention rate of employees hired through the program over 5 years.
In the first month of employment, a NITW partner's new hires found operational improvements that cut process time in half.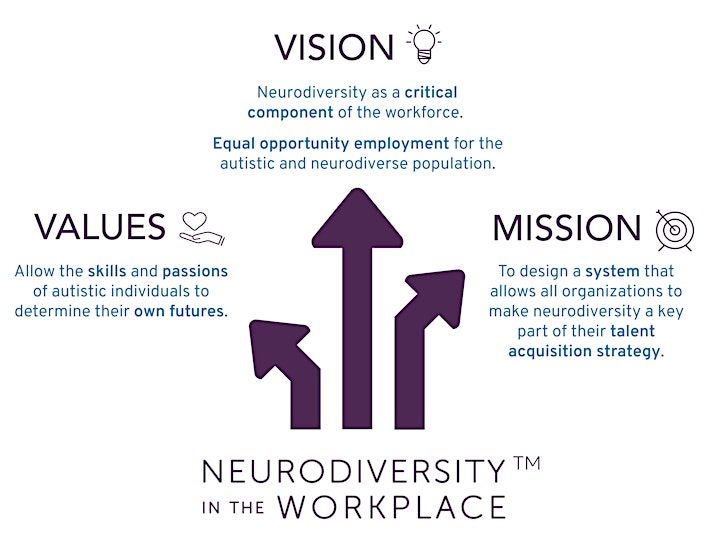 Organizer of Neurodiversity Rising: Eliminating Bias from Hiring