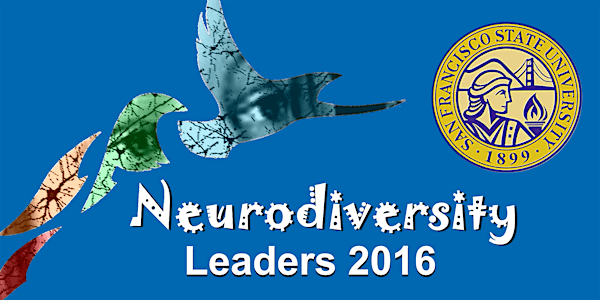 Neurodiversity Leaders 2016
Date and time
Saturday, October 8, 2016 · 9am - 4pm PDT
Location
Seven Hills Conference Center (behind Ward Hall) SF State University 800 Font Blvd. San Francisco, CA 94132
Refund Policy
Contact the organizer to request a refund.
Description
For sixteen years AASCEND has promoted a society that includes everyone along the autism spectrum, using their unique capabilities and accommodating their individual needs. At AASCEND we believe in respectful collaboration of autistic adults, family members and professionals who work with them. We also believe those on the spectrum deserve support and efforts to improve their lives. We believe in progress. The terms neurodiversity and leadership have a range of definitions and connotations: The rich array of speakers and presentations at the Neurodiversity Leaders 2016 conference will provide conference attendees with an opportunity to examine and refine their own understanding of neurodiversity.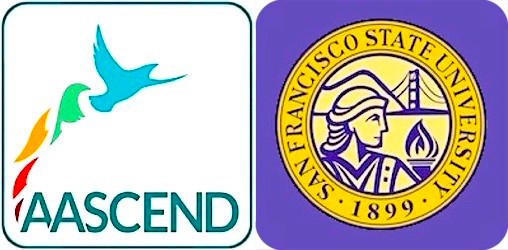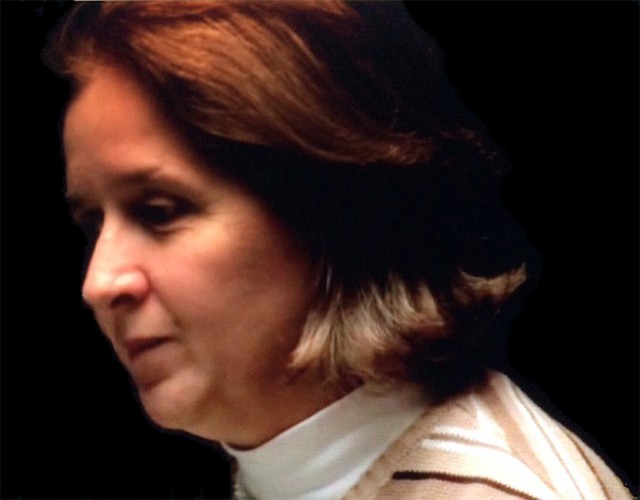 Keynote Speaker Sondra Williams is an adult with autism and a leader for autistic people nationwide. She was non-speaking for most of her early years. By age 13 she went into crisis and was locked into institutional care in multiple mental health facilities. Abandoned by her family, she endured significant trauma and abuse.
Sondra survived, educated herself and today is a sought-after national speaker on autism, disability and trauma. She sits on local, state and national boards. In 2013 she received the Courage Award from the Governor of Ohio for her outstanding work as an advocate and mentor to those living with autism, including cultivating young autistic leaders for tomorrow. In 2016 she received the Impact Award for her work in the area of trauma and disabilities.
Sondra is the Program Developer for the S.P.E.A.K.S. Art Program. She is married and the mother of 4 adult children and a granddaughter, who are also living with ASD.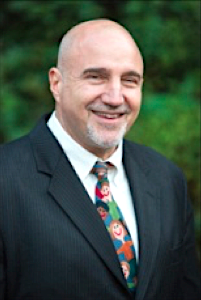 Keynote Speaker "Hackie" Reitman, M.D. is a neurodiversity advocate, and the author of Aspertools: The Practical Guide to Understanding and Embracing Asperger's Syndrome, Autism Spectrum Disorder, and Neurodiversity. He is also the founder of the neurodiversity community website DifferentBrains.com. Reitman is an orthopedic surgeon, a former professional heavyweight boxer known as The Fighting Surgeon, an independent filmmaker, and the father of an "Aspie" diagnosed later in life. Dr. Reitman speaks around the country to raise awareness about neurodiversity.
His feature length film "The Square Root of 2" starring Darby Stanchfield of ABC's " Scandal" tells a fictionalized story inspired by true events about the struggles of a female college student with undiagnosed Asperger's. Dr. Reitman also recently produced "Asperger's, Autism, and The Square Root of 2: A Neurodiversity Documentary," which features several experts in this arena.
Plenary Sessions:
Michael Bernick, former head of the California State Labor Department and parent of children on the autism spectrum, moderates a panel showcasing different career paths and opportunities for spectrum adults: Ultratesting, a software testing company headquartered in New York City, uses the unique skills and abilities of people with Asperger's and similar Autism Spectrum profiles to deliver superior software testing services; Mark Jessen, a successful SAP employee, is part of the initial cohort of the SAP Autism at Work program; Brian Jacobs of Emergence Capital reports on international technology AS opportunities, and Eric Zimmerman of the Washington DC area has started The Buddy Project, a nonprofit that capitalizes on his own talents to serve others.
Autism Leadership Organizations: What is the future of autism advocacy? Too often we hear about what divides the world of autism advocacy groups. However, in this panel AASCEND Co-Chair Greg Yates moderates a convocation of leading autism advocacy organizations, including Autism Society of America, Autism Global Initiative, Different Brains, GRASP and others to hear the state of autism advocacy and where we share common ground.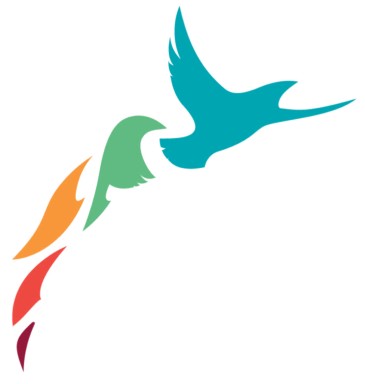 Breakout sessions explore Dating on the Spectrum; Sports and Autism; Autism Employment in the Arts; Supports for College Success, Diagnosis and Disclosure; LinkedIn as an Employment Tool; and The Autism Job Club
While this conference primarily addresses the needs of what have been termed Asperger's or High Functioning Adults on the autism spectrum, AASCEND expresses solidarity with all who are living anywhere on the autism spectrum, their families and allies.
Ticket price includes lunch and refreshments. Conference registration begins at 8:15am, October 8. Please arrive early. Some program changes are possible. Follow AASCEND on the web and facebook!
Out of respect for attendees with sensory sensitivities please do not wear perfumes, colognes or overly scented products to the conference. Thanks!
Presenters Include:
(partial listing)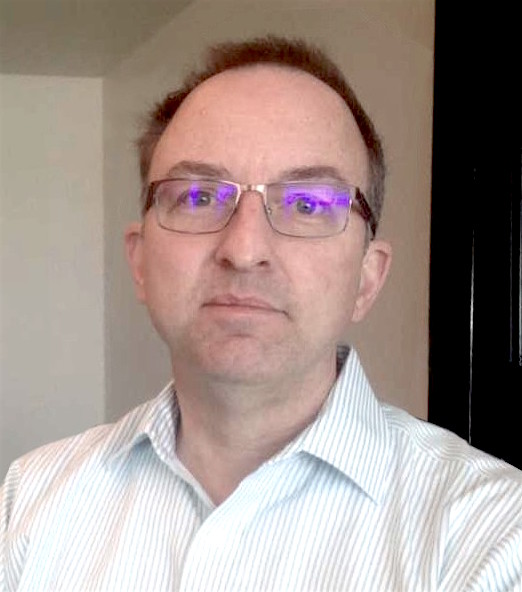 Mark Jessen is an adult on the autism spectrum who, leveraging his autistic strengths, taught himself computer network engineering and worked for years with a socially able business partner. When the partner died Mark lost the business and ended up destitute, ultimately living in a homeless shelter. Through good fortune and a lot of legwork, Mark ended up in software giant SAP's Autism at Work program. Today Mark is a successful engineer at SAP and a living example of possibility in autism.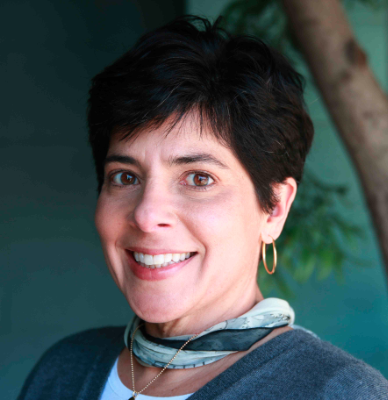 Jill Escher, JD, MA, is president of Autism Society San Francisco Bay Area, founder of Escher Fund for Autism, a housing provider for adults with developmental disabilities, and the mother of two children with nonverbal forms of autism. 
Her current areas of focus include developing new models for sustainable and affordable community-based supported housing for autistic adults.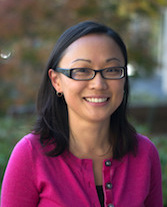 Vanessa Hus Bal, PhD, is a Postdoctoral Scholar in the Department of Psychiatry at the University of California San Francisco. Her research program emphasizes a lifespan perspective to furthering understanding of the aging population of adults with ASD. Vanessa has published extensively on autism-related subjects and is a team member at UCSF's STAR Center, workivg to develop treatments and strategies to help people on the autism spectrum and their families.

Eric Zimmerman is a young adult with autism who in 2007 founded the Buddy Project, a 501(c)3 nonprofit organization headquartered in Frederick, MD. This organization accommodate the specific learning and social needs of the disabled population by using computers. Eric D. Zimmerman is a young adult with autism.

Founded in 2012 by two MIT engineers, ULTRA Testing is a New York based technology company that provides high quality, highly responsive software testing services. We deliver consistently superior results through onshore teams that include individuals with Asperger Syndrome and similar Autism Spectrum profiles.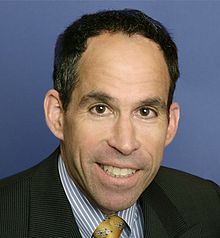 Michael Bernick, Attorney, served as Director of California's labor department, the Employment Development Department, from 1999 to 2004. He helped create programs for autistic people at California State University East Bay and at William Jessup University. He helped develop The Specialists Guild, employing autistic people in software testing, and AASCEND's Autism Job Club. He is the parent of a young adult on the autism spectrum. With Richard Holden he authored The Autism Job Club. Michael is a member of the AASCEND board of directors.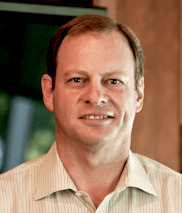 Brian Jacobs, co-founder of Emergence Capital, has over 20 years of venture capital experience, helping technology startups become market leaders. He was twice named to Forbes' Midas List of top venture capital investors. Brian has spearheaded AASCEND's program to engage Silicon Valley corporations with the autism advantage — tapping the technical ability of some people on the autism spectrum. Brian was instrumental in creating the Spectrum Employment Community on LinkedIn. Brian is the parent of a young man on the autism spectrum and serves on the AASCEND board of directors.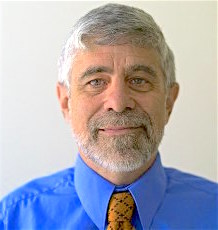 Donald Cohen is executive director of In The Public Interest, a Washington D.C.- based research and policy center. His opinion pieces and articles appear in leading print and online outlets. He is also the father of Colin, a creatively gifted 27-year-old on the spectrum. Donald and Colin are helping to develop the Autism Creatives Collective, a community of talented creative writers, artists and musicians on the spectrum who support each other in their creative endeavors.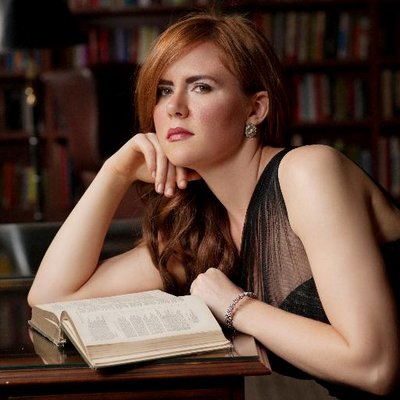 Paulette Penzvalto leads the Women With Autism Initiative at Google and is active in the Google Disability Alliance. She actively supports underrepresented minorities in tech through her work with Google Scholars Engage. Paulette is Board Chair of the Global and Regional Autism Syndrome Partnership (GRASP) and presents nationally on issues pertaining to Women with Autism Spectrum Disorder, and employment issues in tech. She produced this video for National Geographic's ExpeditionGranted — advocating support for Expedition: Autism, a trek across the Greenland ice cap led by autistic expeditioner Paul Nussbaum.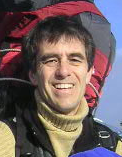 Paul Nussbaum is a national autism speaker and consultant with wide experience presenting to teaching professionals about coping with autism and transition to successful employment. Paul has appeared in several documentary films about autism, including the recent Trauma Warriors about the often unrecognized kinds of trauma experienced by autistics. Paul serves on the executive committee of the Autistic Global Initiative, is on AASCEND's Board of Directors and is a board member of Ascendigo. An avid outdoorsman, Paul spearheaded the Conquering Heights trans-Sierra winter expedition highlighting autistic ability, and is now preparing for a more ambitious trip across the Greenland icecap to further awareness of autistic ability. Paul founded and runs a successful handyman business.
(And others to be posted)
Panels:
Autism Employment:

Michael Bernick
SFSU Autism Spectrum Studies Program
Ultra Testing
Eric Zimmerman/The Buddy Project
Others

Autism Leadership Organizations

Autism Society of America

Autistic Global Initiative

GRASP

AASCEND

Different Brains

Others

Supports for College Success

San Francisco State University

College Internship Program

California State University East Bay

Others
Breakouts:
Dating on the Spectrum

AutismDatingClub.com: David Bialer

Diagnosis and Disclosure

Sports, Extreme Sports and Autism

Ascendigo

Expedition-Autism: Greenland!

Others

Autism and the Arts

Autism Creatives Collective: Donald Cohen

S.P.E.A.K.S. Art Program: Sondra Williams

LinkedIn, A Tool for Autism Employment

Brian Jacobs, creator of LinkedIn's Spectrum Employment Community
Please print and post this flyer about the conference!
Refund Policy
Full refunds for registration and exhibitor fees for cancellations received by email to info@aascend.org until 11:59:59 pm, October 5, 2016. No refunds or cancellations on or after 12:00:00 am, October 6, 2016.