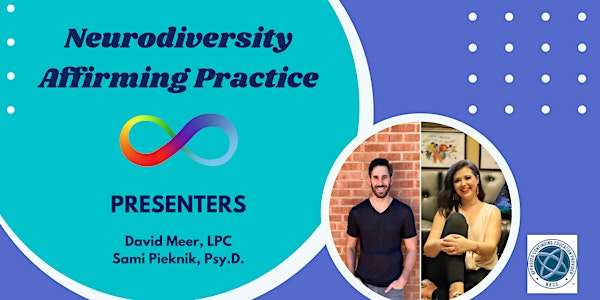 Neurodiversity Affirming Practice
Neurodiversity Affirming Practice is a 3-part workshop.
Refund Policy
Refunds up to 1 day before event
Eventbrite's fee is nonrefundable.
About this event
Session 1: Neurodiversity and the Myth of Normal
Summary
Neurodiversity is a portmanteau first publicized by activist Judy Singer and columnist Harvey Blume, which can be broken down into its components of "neuro," referring to the nervous system, and "diversity," which refers to the variety and differences of things. Hence, neurodiversity speaks to the variation in neurological functioning in humans. The neurodiversity movement urges us to recognize neural and biological differences, to understand that not every brain works like yours, and that other people may experience the world much differently from you. There are different ways of perceiving the world, capacities to reason and think critically, and sensitivities to environmental stimuli. As providers, it is important for us to take perspective and decenter from dominant normed narratives.
The purpose of this session is to discuss the history of the neurodiversity movement and neurodivergent culture so mental health providers, educators, and community members can effectively support neurodivergent people and build neuroinclusive environments. The information in this training may be considered a precursor to becoming a neurodiversity affirming provider.
Objectives
Define and describe language around the neurodiversity paradigm
Describe neurodivergent culture and common challenges living in a neurotypical world.
Identify ablest attitudes toward neurodivergent perspectives.
Destigmatize hierarchical and reductionist functional levels of autism.
Define ableism and disability in the context of neurodiversity
Compare and contrast medical and social models of disability
Compare and contrast mental health disorders and conditions
Describe the International Classification of Functioning, Disability, and Health Model
Understand the impact of "normal" on marginalized groups
Critique the philosophy and problem with "normal"
Examine the history of "average" and how it doesn't apply to all populations from a sociological perspective
Identify within group norms and variations
Session 2: The Biological and Psychological Impact of Neurodivergent Masking
Summary
Masking is the incongruence of an individual's external presentation and internal states. Therapeutic modalities often encourage masking of autistic characteristics in social situations under the pretense it will help build, manage, and maintain relationships. Autistic people are taught to navigate social expectations by evaluating their internal states and camouflaging intense emotional responses, intentionally disrupting the mind-body connection, leading to increased stress, anxiety, and depression. Polyvagal theory and endocrinology provide a lens in which we can see the biological and psychological impact of prolonged stress responses. Learned helplessness developed from years of masking may lead to a loss of sense of self, authenticity, and autonomy. It is hypothesized that this may to permeable boundaries, leading to higher incidence of abuse toward autistic people.
The purpose of this session is to examine the biological and psychological impact of neurodivergent masking. We will discuss more adaptive forms of functioning in social environments that support the needs to autistic individuals.
Objectives
Define and describe masking/camouflaging.
Define masking/camouflaging and how it relates to neurodivergence and autism.
Examine lived experiences and emerging research related to masking.
Identify ablest social skills goals.
Discuss the impact of the double empathy problem on neurodiverse relationships.
Review the overlap and high incidence of masking in women.
Reflect on the impact of masking on self-advocacy and assertion of needs.
Understand the psychological impact of masking/camouflaging and develop strategies to support neurodivergent people.
Define and recognize autistic burnout and it's symptoms.
Understand the etiology of autistic burnout and how it differs from clinical depression.
Define and describe learned helplessness and explain how it relates to societal pressures on neurodivergent people.
Collaborate with neurodivergent people to develop individualized self-management strategies.
Implement holistic strategies that aid in minimizing autistic burnout.
Session 3: How to Be a Neurodiversity Affirming Therapist
Summary
Affirming therapists recognize that neurodiversity is part of the natural and vital variation of neurological structure and function that exists amongst human beings. They validate and advocate for marginalized people by developing their awareness of lived experiences and creating nonjudgmental, brave spaces that facilitate neurodivergent acceptance and expression. Affirming therapists are openly engaged with their inner curiosity, question assumptions, and provide outspoken, informed critiques of the status quo in their communities.
The purpose of this session is to describe an affirming theoretical framework for therapeutic practice. We explore behavior from a holistic lens, integrating myriad sciences and levels of analysis to inform our understanding of neurodiversity and show how to build a clinical practice based on therapeutic processes rather than treatment strategies for syndromes.
Objectives
Develop an affirming clinical practice
Orient toward a nonjudgmental, person-centered practice to align with lived neurodivergent experiences.
Affirm marginalized intersectionalities in neurodivergent communities.
Rewrite language through a strengths-based lens.
Critique evidence-based therapeutic interventions that cause harm to neurodivergent people.
Recognize harmful therapy clinics in the community.
Build strengths-based and neuroinclusive organizations.
Identify and connect therapeutic theoretical orientations to a neurodiversity affirming practice.
Develop a holistic view of human behavior and development.
Design interventions that emphasize attachment science and polyvagal theory.
Integrate mindfulness-based interventions and Positive Psychology into therapeutic practices
Build a transdiagnostic dimensional conceptualization of neurodiversity.
Create a process-based therapeutic approach.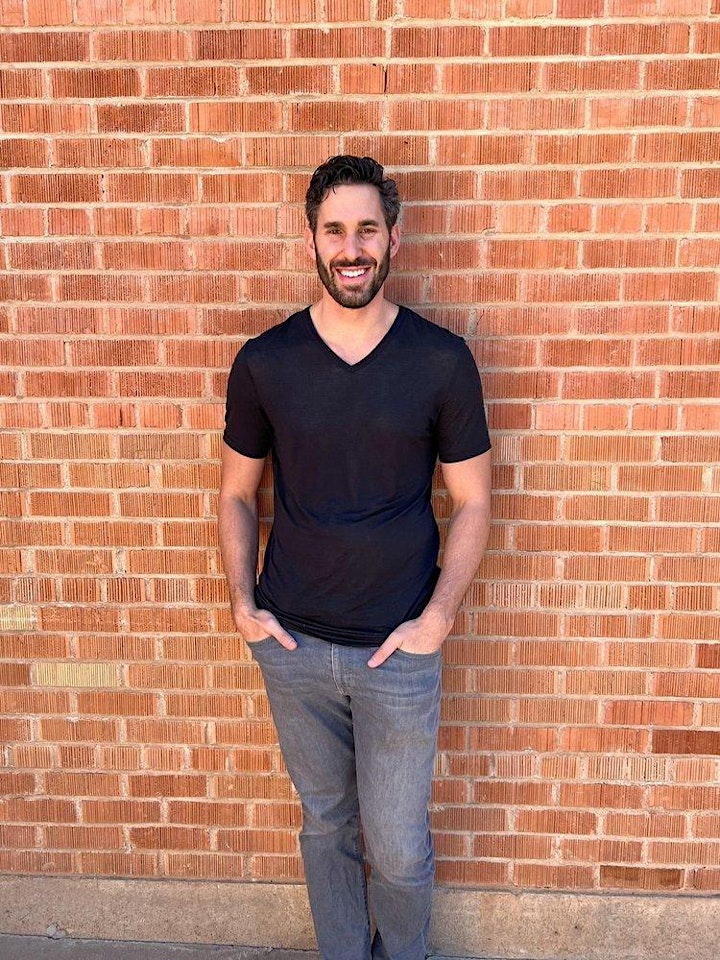 David Meer is a licensed professional counselor located in Scottsdale, Arizona. He graduated with a Bachelor of Science in Industrial Engineering and a minor in Economics from The Pennsylvania State University and earned his Master of Counseling from Arizona State University. David established and owns Neurodiverse Counseling Services, PLLC, a collective of strengths-based and trauma-informed counseling professionals that supports and advocates for neurodivergent people. David approaches his work through the lens of neurodiversity, curiosity, and holism. David has over a decade of experience working in the helping profession in support of children, students, adults, families, and couples. He provides workshops and consultation services to corporate clients and schools in the Phoenix Metro area.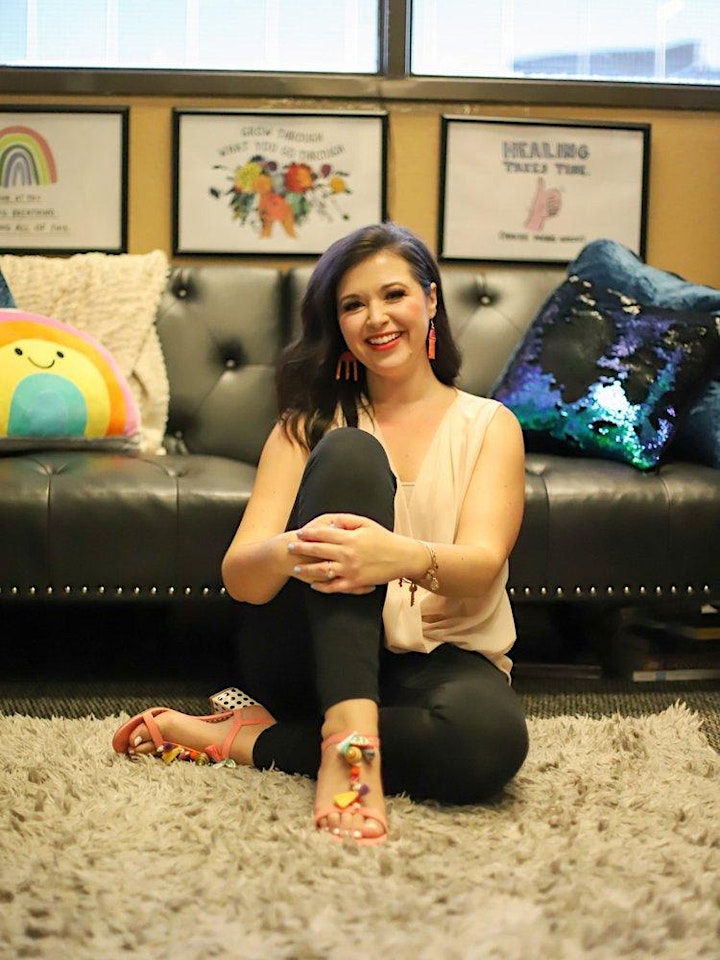 Dr. Sami Pieknik is a licensed clinical psychologist in Phoenix, Arizona providing individual therapy to children, teens, and young adults. Dr. Sami has 12 years of experience working to support neurodivergent individuals. She obtained her baccalaureate degree from Arizona State University, and both her master's and doctoral degrees from the Arizona School of Professional Psychology (ASPP). She has a background in psychological/neuropsychological assessment, autism assessment, and in working with neurodivergent folks across the lifespan and in a variety of settings including inpatient residential, home-based therapies, community mental health, and in private practice. Her goal is to meet each client where they're at in a way that is unique to them, and offer supportive, affirmative care while incorporating individual interests and needs into therapy. Dr. Sami incorporates an eclectic approach to therapy and utilizes play-based CBT, ACT, relational, and person-centered therapeutic techniques as indicated for each client.
Neurodiversity Affirming Practice has been approved by NBCC for NBCC credit (5.0 CE hours). Neurodiverse Counseling Services is solely responsible for all aspects of the program. NBCC Approval No. SP-3879.