Event Information
Location
Banana Factory Arts and Education Center
25 West 3rd Street
Bethlehem, PA 18015
Neuro-Inclusive Cohousing Coming to the Lehigh Valley - Join Us to Learn How You Can Be Part of Something BIG
About this event
Are you an adult with an IDD?Do you care about someone with an IDD?Are you someone who has no idea what an IDD is but wants to help us build thriving communities that embrace diversity and inclusion?
Front Porch Cohousing (FPC) invites you to learn about neuro-inclusive cohousing!
Sunday, April 24th from 1 p.m. to 3 p.m.
Banana Factory Arts Center – 25 West 3rd Street, Bethlehem, PA
FPC will set a new standard as we develop and deliver safe, stable, affordable, and lifelong inclusive cohousing for individuals and families, providing people who live there both independence and inclusion.We are committed to creating communities that are inclusive, diverse, and affordable for people with intellectual development disabilities (IDD) and their peers.
Imagine communities that provide:
Inclusive housing for those with and without IDDs.
Innovative smart-home technology for safety and security.
Social and recreational activities, including shared meals.
Opportunities for neighbor interaction & inclusion based on proven design.
If you care about someone with an IDD, if you are an adult with an IDD or if you are neurotypical and interested in living in a community where life happens on the "front porch" rather than the back deck, we would like to discuss our mission with you.
We welcome the opportunity to speak with you about our efforts to establish neuro-inclusive communities where all who live there can have happy, full, and meaningful lives regardless of neurologic or financial circumstances.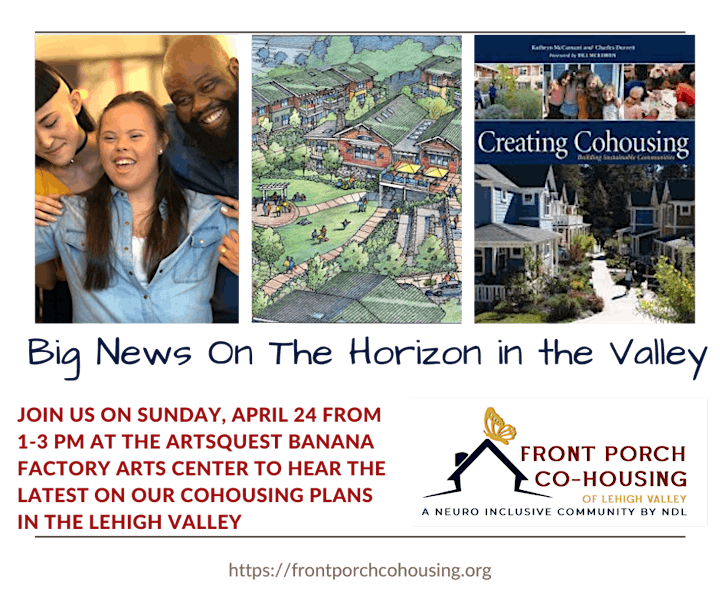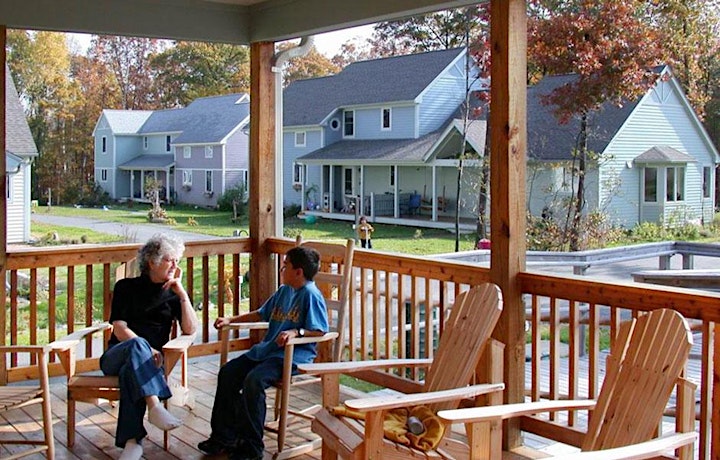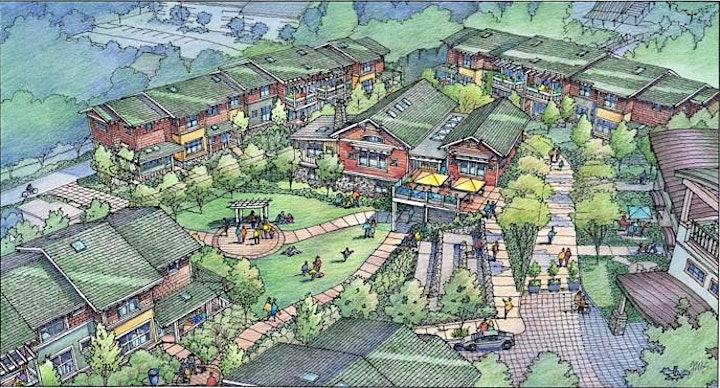 Date and time
Location
Banana Factory Arts and Education Center
25 West 3rd Street
Bethlehem, PA 18015