Learn how to communicate with youth and their families about suicide, and discuss available resources.
About this event
Free training for Youth Suicide Prevention
Networks for Life
This training is made possible by support from the Cambia Health Solutions
Suicide is the second leading cause of death for Washington youth between 10 and 24 years old. In Washington there are nearly twice as many suicides as homicides in this age range.
Networks for Life aids adults in building the capacity to identify and appropriately respond to adolescent stress, depression, and suicidal thinking. Participants will be better able to recognize adolescent stressors that may lead to thoughts of suicide and identify behaviors that might be cause for concern.
Cost: FREE to all Washingtonians *outside of King County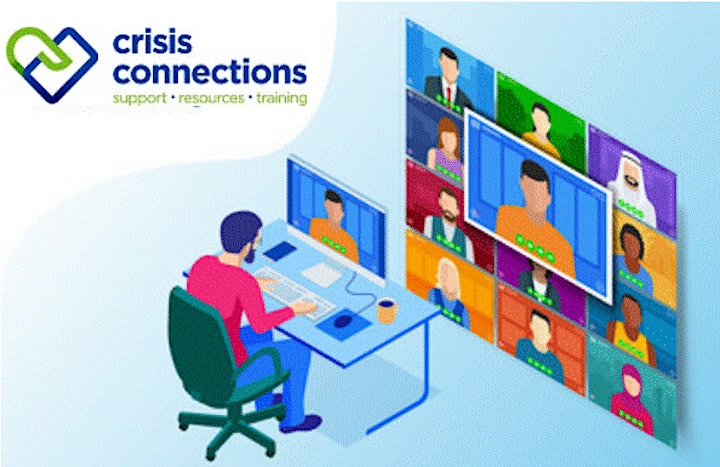 Organizer of Networks for Life-Youth Suicide Prevention
Community Training Department

Crisis Connections has been a first call for help for people in need of emotional support and social services for over 50 years, originally called Crisis Clinic. Today, we are a nationally recognized leader in mental health, suicide and crisis intervention, and information and referral services.

We are proud to offer a series of training designed specifically for mental health and social service providers. Additionally, we provide private training for both clinical and nonclinical settings. Each course is conducted by a caring, skilled professional with years of hands-on experience in their field.

Crisis Connections Training
206-204-9520 to request more information