Description
Would you say that changing job this year is one of your top priorities for 2017? You know your current job is not right for you, but you don't know where to start?
Why don't you ask some help from people who successfully changed career already? Meet our career angels!
Nat, Lucy, Aga and Helen are career angels at We Love Mondays. They help our tribe members to manage their career transition and help them connect with the right people. They all have different background and experience but they all share one thing: They all managed to successfully build a career they love. They are one of the few who love their Mondays.
Alexis, the founder of We Love Mondays will host a panel discussion on the theme "How can you build a career you love". Together they will discuss how you could learn from people who already changed career. They will share with you what they've learned in that process, the methods they followed. They will also share with you the current trend they see in today's job market.
Agenda
18.30 - Arrival & Drinks
19.00 - Panel discussion
20.00 - Drinks
20.30/21.00 - Finish
The career angels:
Nathalina is a qualified Career Coach with a background in Investment banking technology; having spent 15 years previously with J.P. Morgan as a Programme and Project Manager. In 2007 she started her career transition to Career Coaching, after realising people development rather than systems development were where her passions truly lie. Nathalina now works privately with individuals who work for companies such as HSBC, Citibank, Barclays Investment Bank, J.P. Morgan, BNP Paribas, EY, KPMG, Deloitte, and Clifford Chance.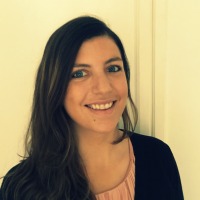 Marlene is a career coach and the founder of Career Revolution; a platform for 21st century professionals & entrepreneurs who want to do work that matters.She understands first-hand how hard a career transition can be. In 2012, she left her corporate job in the FMCG industry and went travelling around the world for a year. Now, her mission is to empower more professionals to transition into a fulfilling career. She strongly believes the world would be a happier & healthier place if more people had fulfilling & passionate careers.
Aga is a dynamic personal and professional development trainer. She specialises in working with female entrepreneurs and start-up owners helping them to create sustainable companies integrated into their personal life. As a speaker and consultant, she promotes entrepreneurship and supports start-up ecosystems internationally. In her spare time, you'll find Aga dancing Forró. She can't bear people's potential being unnoticed..
(Event opens to everyone; boys included ;)