Networking - Tap into the hidden job market - ZÜRICH Workshop & Networking Apero at Experis Recruitment Agency
When and where
Location
Experis Switzerland Zürich HQ Wasserwerkstrasse 10 8006 Zürich Switzerland
Description
Why is Networking Key to Your Job Search Success?
Whether you want to tap into the hidden job market (estimated to be at least 60-80% of job openings) or want your resume to be noticed amongst hundreds of candidates - your network is a key to success when it comes to job searching.
If you see the value of networking but feel uncomfortable doing so or wonder how to actually go from meeting people to getting a job offer - this is exactly what we'll cover, step-by-step, in this workshop!
_________________________
This workshop will teach you:
The key secrets behind networking for your job search

Step-by-step networking approaches that will not feel salesly or pushy

How to successfully build your job search network, especially if you are in a new field, industry or in a foreign country

4 strategic channels to optimize your job search and results

How and where to find the "hidden jobs" representing 80-90% of opened positions not advertised on mainstream job boards

Crafting reach-out messages that get answered

How to go from connecting to concrete results for your job search
_________________________
Additional bonuses:
Networking apero with Experis & Manpower recruiters - your chance to practice the strategies and ask all your questions!

40chf gift voucher applicable to professional portraits from Jenny Mayfield Photographer

Access to the live webinar version of the workshop as well as the and limited time replay
_________________________
**Special promotion**:
This workshop is part of a 3-part workshop series on PERSONAL BRANDING | NETWORKING | LINKEDIN.
Save 90chf by registering to all 3 workshops!
PLUS, you get a 65euros gift certificate applicable to private coaching packages when you register for the 3 workshop bundle!

Check it out HERE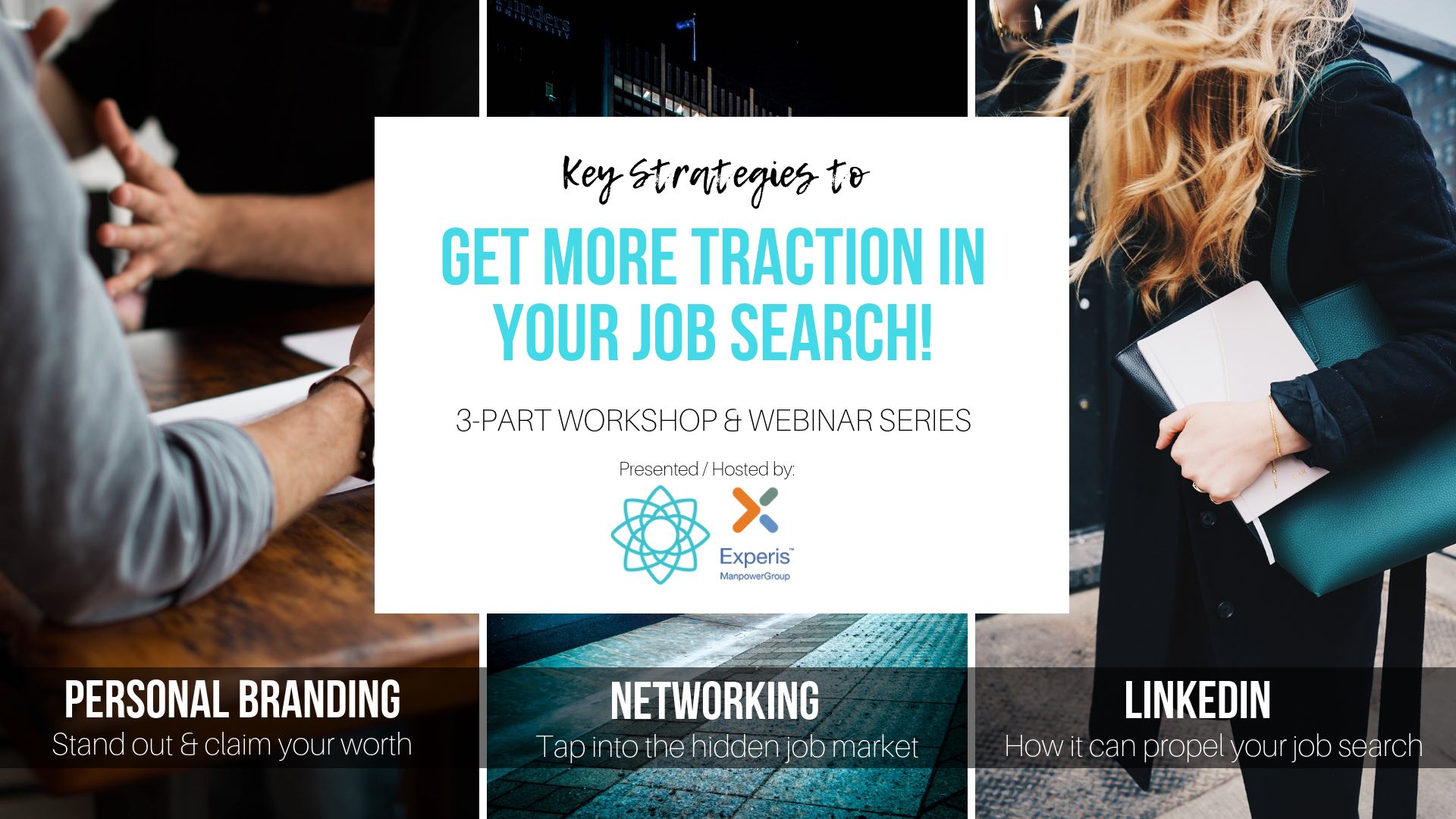 _________________________
Workshop Agenda:
18.00-19.00 REGISTRATION & NETWORKING APERO
Join us for an apero with the recruiters of Experis Switzerland
19.00-21.00 WORKSHOP

_________________________
Testimonials
"Catherine made networking for my job search so easy and so approachable. I never realised how to actually network. And it did land me a job!"
Career Transition, Academia to Corporate

"Simply put: I landed an amazing job thanks to the strategies Catherine shared in her webinar." Senior Candidate, Banking Industry

_________________________
**GDPR STATEMENT - PLEASE READ**:
By signing up for and attending this event you consent that the organization can use the following captured data for the stated purposes that are necessary to ensure the best experience for the participants as well as organizational purposes:
Your name & email address: sending you your event tickets, notifying you about event updates, reminders, and post-event follow-up details, information and offers

Documentation of the live event through video/audio recording and photographs: the material may be used for online versions of this workshops and/our course materials, archived for future reference to enable content improvements and reuse, and promotional materials for future events
Here's our full Terms & Conditions, Disclaimer and Privacy Policy