Networking Success Workshop

Thursday, June 25, 2015 from 1:00 PM to 3:00 PM (CDT)
Event Details
Space is limited. Register now.
Networking Success Workshop
Make Win/Win connections even if you dread networking
Thursday, June 25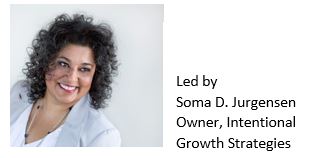 1-3 p.m.
Do you dread networking? Maybe you feel like you attend event after event and it never leads anywhere, or the thought of entering a room full of people you don't know stops you from trying. In either situation, you may be missing the most important part of the networking experience: making the win/win connections that advance your business or career. You can learn to network successfully in a small group setting with a professional educator and entrepreneur as your guide.
Where is the workshop?
Park OffiCenter Training Room
5775 Wayzata Blvd, #700
St. Louis Park, MN, 55416
Free lot parking
Who will benefit?
Small business owners and business professionals in all industries.
What's in it for me?
Set goals for your networking activities so you can make the most of your time and budget.

Practice strategies for successful networking from planning to follow-up.

Build your confidence to make an impression.

Establish a network of support with other members of the workshop.

Prepare to use the skills you've learned in the workshop from day one and throughout your career.
What should I bring?
Bring your authentic self, and maybe a pen; we'll take it from there. The curriculum for the workshop comes from networking author, Teresa Thomas, and her book, "How to Tap the Power of Win/Win Connections." We'll use the strategies, tips, checklists, and templates as the basis for the workshop. If you'd like to purchase the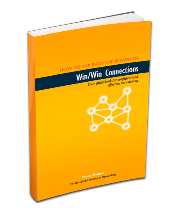 guidebook with your ticket it will be ordered ahead of time and waiting for you. You do not need to buy the guidebook to participate in the workshop, but just in case you change your mind, we'll have a few on hand for purchase.
To learn more about the facilitator, guidebook author, cancellation, and substitution policies, please see the FAQ section.
FAQs
Who is the facilitator?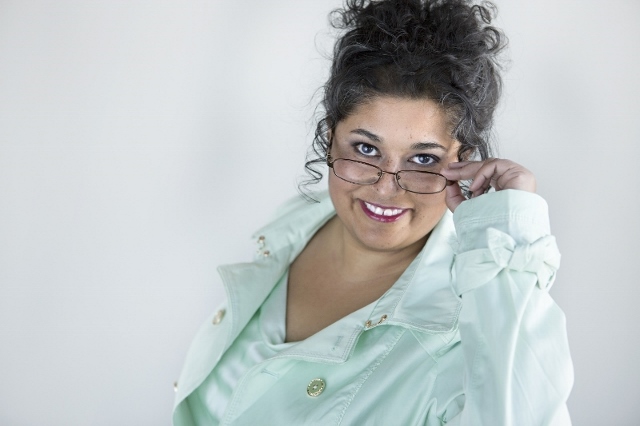 Soma D. Jurgensen is a 18+ year veteran in marketing and management who has spent her career growing local businesses to international companies. The brands under her care have included such recognized names as The Minnesota Orchestra, Minnesota Parent Magazine, Box Tops for Education, and General Mills Snacks.

Since 2006, Soma has dedicated her professional and personal life to teaching undergraduate students and business owners how to focus on the skills and strategies that make a difference for their careers and businesses. Soma held the position of State Program Coordinator/Chair for Rasmussen College's School of Business managing the academic programs for MN and ND, a total of 10 campuses. 
As a curriculum creator, Soma has developed courses in the most cutting edge "competency based" format including Customer Service and Marketing. Soma has lead countless trainings for Fortune 500 companies on topics such as "Networking When you Don't Want to Network," "Getting Through the Growing Pains," "Communicating with Purpose," "Feedback Without Conflict," and "Doing Business in a Global Society."
Soma's focus as founder and CEO of Intentional Growth Strategies is to put business education to work for you with custom training solutions to group, video, and e-courses that turn the latest theories into industry-proven practices to solve your business problems and allow you to seize opportunities.
Who is the author of the guidebook?
Teresa Thomas shares her passion for creating energizing connections through networking events, training and speaking.
In 2007, Teresa took on the leadership of 

MN Women In Networking

 (WIN) to provide welcoming networking and professional development events for women in business to lift each other up for success. 
Teresa believes networking is really about seeing the interconnectedness between all of us. It is about listening and noticing the ways we can lift each other up. 
Is my registration/ticket transferable?
Substitution Policy: Successful workshops count on having each registrant present. If you register and find that you cannot attend, you may send a substitute in your place. Consider sending someone from your staff, a colleague, or client in your place. What a wonderful gift!
What is the refund policy?
Standard Cancellation Policy: Sometimes things happen and you find you can't make it to the event. If you provide at least a 48-hour notice that you cannot attend, you will be credited the amount of your paid registration minus a $10 processing fee. If you provide less than a 48-hour notice, you may send a substitute in your place. 
When & Where

Park OffiCenters
5775 Wayzata Boulevard
Suite 700
St. Louis Park, MN 55416


Thursday, June 25, 2015 from 1:00 PM to 3:00 PM (CDT)
Add to my calendar
Organizer
Intentional Growth Strategies brings to life the ideas of small business owners and industry experts, helping them sell more by turning their experience into business-generating content and teaching tools that benefit their customers. With the power of B-school expertise, we are insistent that the content creation and learning design principles we propose rigorously follow industry and higher education standards.