Description
Wednesday, March 6, 2019
4:30 - 6:15 p.m.
Student Union Ballroom
Don't miss this unique opportunity to strengthen your networking skills, grow your network, and gain insight from successful San José State University alumni. Master the art of networking with a panel presentation of stories and tips from executives. Attendees will also participate in speed-networking activities with various alumni mentors, and attend an exclusive networking reception.
Space is limited and hors d'oeuvres will be served.
Register now to secure your spot!
FEATURED PRESENTERS: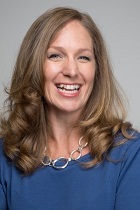 Janikke Klem '97
Vice President of Community & Government Relations - Tech CU
Janikke Klem is the Vice President of Community and Government Relations with Technology Credit Union. She is responsible for developing Tech CU's Community Relations and Investment program and also serves as the company's government relations' liaison. Prior to Tech CU, Janikke served as SJSU's Director of Alumni Engagement and Director of Development. Her community involvement includes serving on the board of the Silicon Valley Leadership Group Foundation, Silicon Valley Organization Foundation, SJSU Alumni Association, Leadership San Jose Advisory Board, and Chair of the SVLG Education Committee. She is a Senior Fellow with American Leadership Forum, a member of SPUR (San Francisco Planning and Urban Renewal Association), Bay Area Council, Full Circle Fund, and a former Salzburg Fellow. Janikke graduated San Jose State with a degree in Health Science and holds a Master's in Nonprofit Administration from the University of San Francisco.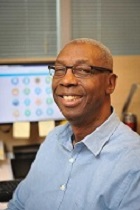 Michael Honeycutt '84
Finance Manager, Central Planning - AAA NCNU (Northern California, Nevada and Utah)

Michael Honeycutt joined AAA in September 2011 as an Accounts Receivable Manager responsible for stabilizing the accounting operation for Membership that was managed through an outsourced partner. In 2017 he became a finance manager. He loves the challenge of enabling technology and designing processes that maximize operational efficiency.

ALUMNI MENTORS:
(More mentors will be added once confimred)
Hubert John Abiera, Mechanical Design Engineer, Intuitive Surgical

Greg Belanger, Senior Vice President, City National Bank
Jeannine Boettcher, VP, Human Resources, Technology Credit Union
Michele Burns, Counselor Ed & Child Development Lecturer, SJSU

Frank Cabri, Vice President, Marketing, Aviatrix
Cathy Caday, Member Engagement Officer, Tech CU
Mike Calvello, Relationship Manager, Bridge Bank
Samuel Dwyer, Financial Advisor, Morgan Stanley
Jason Garabetian, Credit Analyst Intern, Avidbank
Jesse Garcia, SVP, Manager of Commercial Lending- San Jose, Bridge Bank
Michael Honeycutt, Finance Manager, Central Planning, AAA NCNU

Hemanth Kishen, Software Developer, Adobe

Rajesh Krishnamurthy, Software Engineer, Cisco Systems

Aundrea Lacy, Founder/CEO and consultant in High Tech , Luvs Brownies

Albert Lee, Member Engagement Officer, Technology Credit Union
Maribel Martinez Flores, Credit Analyst, Avidbank
Faris Masarweh, Business Development Manager, Toppan Merrill
Nel Nerpio, Freelance UX Consultant, Neo23
Beneta Rameshk, Credit Analyst II, Bridge Bank

Edward Reyes, Commercial Loan Processor, KeyPoint Credit Union

Oscar Sevilla, Credit Analyst, Avidbank
Prateek Sharma, Head of Professional Services, Dataguise
Alan Sobolev, Credit Analyst I, Bridge Bank
Brad Vartan, Sr. Director of Development, SJSU

René Welti, Owner, Chief Adventure Officer, ECHO Trails Tours

Bill Wright, Principal - Business Development, Shea Labagh Dobberstein
Kevin Yasaitis, VP Relationship Manager, Avidbank

Adrian Yip, Home Equity Consultant, KeyPoint Credit Union

Sponsored by Tech CU in partnership with the Center for Banking and Financial Services and the Student Alumni Connection, a program of the SJSU Alumni Association.
This event is part of the Spartan Success Series, a student-alumni engagement program featuring career development opportunities to network with alumni mentors. View upcoming events at sjsualumni.com/sss.