Networking Mixer with Swedish Startups Visiting from Chalmers

Thursday, August 29, 2013 from 6:00 PM to 8:00 PM (PDT)
Event Details
On August 29th we will be hosting a mixer with a delegation of 30 people visiting us from Chalmers University of Technology's Born Global development program.  Among those visiting will be 9 Swedish startups which were selected for this exclusive development program because of their estimated large growth potential by a group of Serial Entrepreneurs, Venture Capitalists and Investment Managers. Born Global is an Almi-financed action-research project run by researchers at the Center for Business Innovation (CBI) at Chalmers.
Please join us for an evening full of networking opportunities...and come be inspired by these young ambitious entrepreneurs at the start of their creative journey! 
Date: 08-29-13, Thursday
Venue: Bank of the West, One Front Street, San Francisco, CA 94111
Time: 6pm-8pm
Born Global is a development program designed for young Swedish startup companies with estimated big growth potential. The purpose is to increase the prerequisites of profitable growth and speed up the creation of a scalable business. Participating Born Global companies get support in finding suitable customer segments, product/service offerings, business models and team organization. All this is done using a process that CBI has developed together with researchers from Stanford and a number of entrepreneurs in Silicon Valley. Just as new products and services need to be tested, the business model of a new company needs to be developed and verified; Business Prototyping. In parallel with the development of the participating companies a research program is connected to Born Global for further development of the process.
The Born Global companies are nominated by a selected group of Serial Entrepreneurs, Venture Capitalists and Investment Managers that in particular have good knowledge about young Swedish startups.
Featured Companies
ProposalsFactory
ProposalsFactory offers a collaborative eTendering solution to innovative sourcing organisations, substantially improving speed and quality of tender processes from tender creation to contract signing. We enable our customers to make the best choices for the right reasons.
Virtual Trainer
Virtual Trainer develops and distributes innovative IT products and services for the fitness industry. Through a truly unique model and product portfolio we give fitness facilities new tools for customer retention and acquisition by making them the provider of top tier digital services.
ATC Industrial Group
ATC provides Home Energy Management systems with adaptive control and patented retrofit technology that saves energy for heating and cooling in buildings and enables demand response for utilities.
Keewords
Regardless of whether you are a beginner or already speak a language, your vocabulary is key. By focusing on words instead of grammar, research shows you can learn much faster.  Keewords is an online service for repetitive learning that help students learn words faster and in a more fun way. 
Keewords -The words you need to express yourself.
Tajitsu Industries
Tajitsu Industries helps its clients to maximize customer value by providing predictive customer analytics as a web based service. The system is user-friendly, affordable and built to scale from day one.
Salepads
Salepads is developing a Sales & Sales management system on iPad for B2B Selling Enterprises. Salepads helps Sales Reps to run better sales meeting, work more efficient and create real time transparency within the organizations.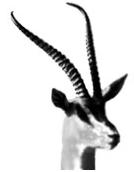 Asys Integration AB
ANTILOOP is an application that enables a simple, reliable and high quality process for the generation and handling of product marketing information aimed for small and midsized companies. The application is web based and focused on easy deployment and easy user interaction.  
Invativa
Using our platform invativa.net, businesses with a large number of end users, can deliver a digital ecosystem UX that creates loyalty and trust while growing their revenue through efficient sales.
Elastisys AB
Elastisys AB provides a solution to the problem of autonomous capacity scaling for cloud services. The product Elastisys: Scale ensures that sufficient capacity is provided in time to meet peak loads without costly over-provisioning during times with light load.
We look forward to seeing you at the event!
When & Where

Bank of the West
1 Front Street
San Francisco, CA 94111


Thursday, August 29, 2013 from 6:00 PM to 8:00 PM (PDT)
Add to my calendar
Organizer
Swedish-American Chamber of Commerce San Francisco & Silicon Valley
The main objective of the Swedish-American Chamber of Commerce San Francisco & Silicon Valley is to enhance the business interests of our members. By providing a broad spectrum of services and new business opportunities through networking, the Chamber contributes to the development and improvement of goodwill between the business communities in the San Francisco Bay Area and Sweden.
Networking Mixer with Swedish Startups Visiting from Chalmers