Description
* You will not be able to pay for admission at the venue. You have to get your tickets here in advance. We only have a few tickets left at this price. Ticket price is going up to $30 soon.

Enjoy a great evening of business networking and socializing with a backdrop of original art and photography. This is the perfect event for anyone looking to network or those who just want to socialize and meet some new people. Nothing gets great conversation going like gazing upon great artwork so come on out, have some cocktails and make connections at one of NYC's most beautiful and exclusive venues. We've witnessed countless business connections, friendships and relationships form at our past events. While mingling you'll be viewing some spectacular artwork and photography by some fantastic New York artists and photographers.

This event is for professionals in all industries from finance to entertainment, fashion, real estate, law, tech, entrepreneurship to ANYONE looking to get out and meet some fun, interesting people.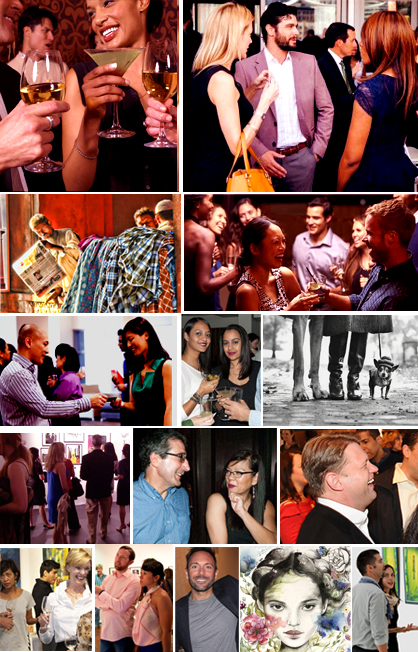 FAQ:
Can I come alone?
Absolutely! Typically about 70% of the crowd comes alone. It's the perfect place to meet a lot of friendly professionals
How many people will be there?
Based on past events we expect between 70 and 100 people to be in attendance
Is there music?
Yes, there will be great music playing at just the right volume for mingling.
Are there drinks?
Yes, there's a full menu of great cocktails available at the bar.
What is the dress code?
While there's no official dress code we ask that you don't wear gym gear or baseball caps. What you wear to work in likely perfectly fine.
Who attends the event?
Professionals of all sorts and ages. Even if you're not looking to network for business, plenty of people come just to meet some great people, look at art/photography and mingle.