Description
* You will not be able to pay for admission at the venue. You have to get your tickets here in advance.
Enjoy an evening of superb business networking and socializing with a backdrop of art. This event is for professionals, business people in the financial (e.g. hedge fund, private equity, asset management, banking, venture capital, etc.), real estate, media and entertainment, music, fashion and other industries (lawyers, accountants, success coaches, educators, digital professionals, health industry, etc.). This is the perfect event for anyone looking to network or those who just want to socialize and meet some new people. Come on out for an evening of mingling, cocktails and making connections at one of NYC's most beautiful and exclusive venues. We've witnessed countless business connections, friendships and relationships form at our past events. We wanted to inject some pizzazz into the typical networking/social event with spectacular art by up-and-coming artists.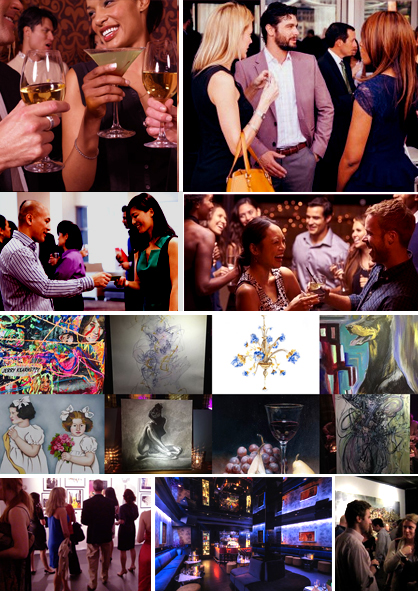 Here's some wonderful feedback we've gotten about recent events:

"It was a great venue and I met a lot of great people there. The art was fantastic."

"It was a most elegant, yet collegial gathering in such a stimulating artistic environment."
"I love the art component - and met really interesting folk... so looking forward to more..."
"The company and the conversation were fantastic, only to be outdone by the art and the venue. I can't wait for the next event.