Description
Do you newtwork in Hawai'i? Are you a part of BNI? Dr. Ivan Misner is known internationally as "The Father Of Networking" and will be visiting Oahu on January 22nd. BNI Hawai'i presents our Networking like a Pro! Join us for an evening of networking, pupus and prizes and get a chance to ask Dr. Ivan Misner key your networking questions!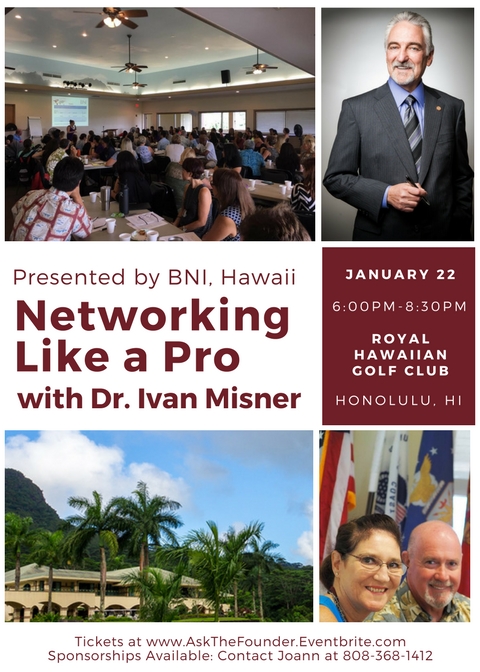 LIMITED SPONSORSHIPS AVAILABLE: Contact Joann Seery at 808-368-1412
BNI Members: If you would like to donate a raffle prize with business cards for our prize table, please contact Sharon at sharon@sharenterprise.net.
This is your chance to get your questions answered by the Founder of Business Network International, Dr. Ivan Misner. Dr. Ivan Misner will be available throughout the event to asnwers questions and speak to attendees.