Networking in Silicon Valley / Mission2Mars Academy Workshop with Tatiana I...
Sales Have Ended
Ticket sales have ended
Please check another date.
Sales Have Ended
Ticket sales have ended
Please check another date.
Description
NETWORKING IN SILICON VALLEY - TRAINING / SEMINAR
(Conducted on site in Bay area or online)
THIS PROGRAM IS ONLY ORGANIZED FOR GROUPS ON DEMAND (IN ADVANCE).
INDIVIDUALS CAN JOIN AFTER WE CONFIRM YOUR REGISTRATION.
IF YOU WOULD LIKE TO BOOK THIS EVENT FOR YOUR TEAM ON YOUR DATES CONTACT US AT : TOURS@MISSION2MARS.ACADEMY
In Silicon Valley your network mean everything. You network identifies your success - your chances to land on your dream job, raise money for your startup or source that unicorn deal.
Networking is the secret sauce of the innovative culture of SIlicon Valley.
Talented people come to Silicon Valley from all corners of the world to pursue their dreams and become a part of this unique innovative culture.
Silicon Valley is famous as a land of tech guys, coders, geeks and computer nerds, and while coding is a very important language that will help you perform well at your job, its the language of in person communications that will open new doors for you, facilitate your introductions to the right people, help you get right business connections and friends.
But what it really takes to be able to become "local" and an insider of startup / corporate / investment community.
Silicon Valley speaks its own language. And this course will help you to understand and speak in order to achieve your goals.
At this Silicon Valley networking training you will learn tips and tricks that are specific for Silicon Valley culture.
You will improve your practical skills on :
Writing cold emails to Silicon Valley Investors
Presenting yourself at Silicon Valley networking events
Establishing new connections, maintaining and developing your existing relationships
Communicating with potential clients / employees/ team members via Linkedin
Getting introductions and navigating Silicon Valley business/ startup/ venture scene.
Overcoming cultural differences in various social contexts.

This practical networking you will give you more confidence and help develop your comfortable style of networking - to bring you where you want to be - on top of your Silicon Valley game!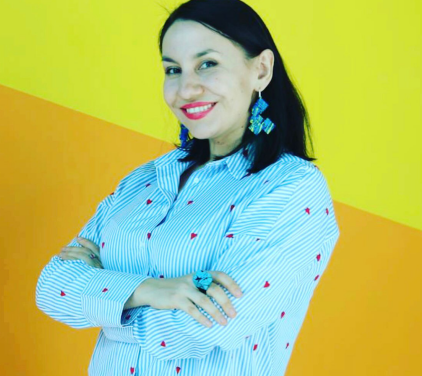 About the trainer:
Tatiana Indina, PhD, is a CEO & founder of Indina-Consulting Innovation Academy in Silicon Valley and Mission2Mars Online Accelerator.
Tatiana is a business trainer, leadership & team coach, innovation and technology consultant with over 10 years experience of work with global and international markets, with C-level executives of Fortune 500 companies and startups in Silicon Valley and globally.
She is an author of 5 books and over 50 research papers. Her latest book "CEO 2.0" addresses the problem of developing key competencies for the next generation of leaders in digital age.
As a Silicon Valley Insider, Tatiana is well connected with all innovative ecosystem stakeholders and is the best possible guide to your innovation discoverery.