Description
Fueled by caffeine and passionate entrepreneurs and business leaders, this morning networking event is for women who are focused on achieving something every day. Networking creates new pathways for you and your business. It is not always about who you know, but who knows you.
At Strong Coffee Strong Women, you will hear inspirational stories from successful women on how they grew professionally, overcame challenges, and got to where they are today. You will also have the opportunity to network and connect with other strong, resourceful, and highly-productive business women and experts.
August's Featured Speaker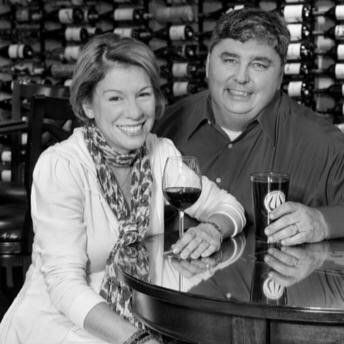 Stephanie Kennedy-Mells
Owner
Church Street Wine Shoppe

About the Speaker
Stephanie Kennedy-Mell and Matthew Mell were living the high life in New York City. She worked in fashion while he was a union iron worker. Then, Stephanie transferred to Los Angeles, and they lived the west-coast life for a while. But Los Angeles takes a toll on people. The Mells were ready for a change, but where would they go?
That's when Stephanie remembered the trips they took to visit Matthew's parents in Scottsboro, Alabama. And whenever they came to visit, Matthew's parents would take her to Huntsville. "I loved the community and the family atmosphere," Stephanie said. "In California, there was not that friendliness that you get here…I was looking for a really homey town." So the Mells moved to Alabama. (To read more of this article by the Community Journal - Click Here)
After moving to Huntsville and enjoying their first years here, Stephanie began volunteering with many programs around town including Seed to Plate and Deep Roots of North Alabama. In 2014, she and her husband launched Church Street Wine Shoppe in downtown Huntsville, a natural endeavor as they share a passion for wine and entertaining. They are a full-service wine shoppe with wine, craft beer, and tapas available, and were recently named one of the top 8 wine bars in Alabama by Best Things Alabama. They offer daily wine flights, tastings, and an exclusive wine club with close to 400 members. They are excited to launch their newest endeavor, Church Street Purveyor, slated to open in early fall of 2017.
Event Partner: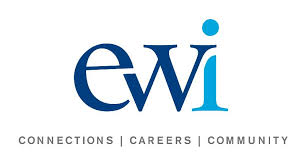 Contact Information:
katie.williams@catalystcenter.org
256-428-8190
Cancellation policy: Cancellations must be received no later than 24 hours before the event. If you are unable to attend and do not cancel by the deadline, you will not be eligible for a refund.
All The Catalyst and SBA programs and services are provided to the public on a non-discriminatory basis.
Accommodations will be provided to clients with limited English proficiency when requested at least two weeks in advance.
Reasonable accommodations for persons with disabilities will be made if requested at least two weeks in advance.
If you have a complaint or EEO-related questions, please contact Joanne Randolph, The Catalyst President & CEO, at 256-428-8190.
Date and Time
Location
Huntsville Botanical Garden | Murray Hall
4747 Bob Wallace Ave.
Huntsville, AL 35805