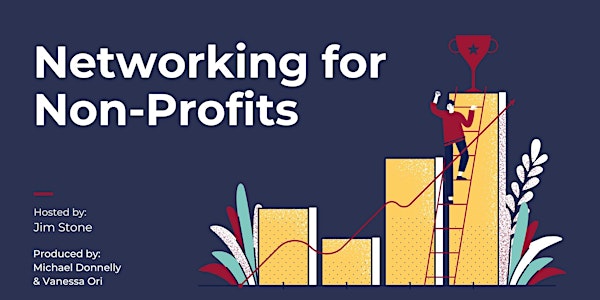 Networking for Non-Profits Seminar VII: Journey to Success
A series of seminars designed to help create plans to turn the challenges non-profits face into the solutions that strengthen your firm.
About this event
The Networking for Non-Profits Organization (a service of the Stone Family Foundation) cordially invites you, on behalf of Jim Stone and Michael Donnelly (Red Suede Shoes Studio) to attend the next virtual event in a series of educational seminars.
These sessions are designed to help you create a plan to purposefully turn the challenges you face into the solutions that strengthen your firm.
The seventh installment of Networking for Non-Profits will be focused on 'The Journey to Success.
You are invited because Jim, Michael, or one of our partners, featured guest speakers, or past seminar attendees recommended you.
The event will take place on Wednesday August 31st from 8:30am-10am CST.
The seminar program will be from 8:30am-10:00am with a 30 minute guided networking and Q&A to follow.
The event will feature insights from seasoned practitioners with real-time applications as to how networking can be one of your best business tools.
Registration is on a first-come-first-served basis.
We are excited that you will be joining us!
*As a way to continue to practice our networking, we'd like to ask that if you know a Leader, Manager, or Team Member of a non-profit in your network who would benefit from attending please submit their name, email, and phone number for consideration via email or on the registration form.
Please feel free to reach out with any questions.
Links to Past Seminars:
Seminar I: Networking Framework, video linked here.
Seminar II: Growth, video linked here.
Seminar III: Relationship Development, video linked here.
Seminar IV: Strengthen Operations, video linked here.
Seminar V: Funding, video linked here.
Seminar VI: Resources & Idea Implementation, video linked here.