Description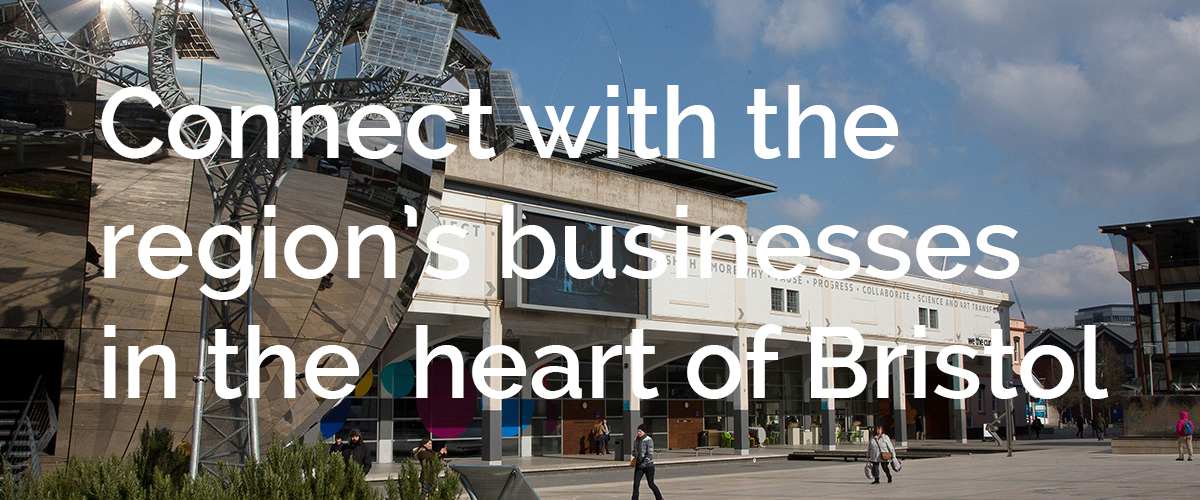 Get Connected Bristol Expo 25th September 2019
The region's most networking friendly business show taking place in the centre of Bristol.
Get Connected Bristol, one of the largest general business exhibitions and networking opportunities in the region, takes place on Wednesday 25th September 2019 from 10am-3pm at the impressive We the Curious Science Centre, Millennium Square, Bristol... FREE to attend


Join us for Sector Specific Networking:
10-10.30am

International trade & Manufacturing
The aim of this networking session is to put together importers, exporters, manufacturers and businesses that supply this business sector.
Join us for coffee/tea and have a chat with other traders and manufacturers.
How to minimize waste, how to increase productivity, how to improve performance, how to evolve the product, what about packaging? This networking session gives you the chance to collaborate with professionals with a similar background and challenges and with experts who can be available for support, advice or funding.
(Please note, this networking session is open to all. It is not exclusively open to international trade and manufacturing professionals. Everyone, regardless of business sector, is welcome to attend.)
** IMPORTANT **
This networking session is part of Get Connected business expo Bristol.
Get Connected business expo Bristol takes place at We the Curious, Millennium Square, Bristol, 25th September, 10am-3pm.
The Get Connected business expo Bristol is created to be a platform for the regional business community to come together and prosper. SME's of all sizes and business sectors will be showcasing their knowledge and services. A full seminar programme with the latest trends and up-to-date topics will be presented by experts in their field. 14 sector networking events and 2 speed networking sessions will be available to both visitors and exhibitors. Café open during the day for lunch and refreshments.
For more info, please visit www.bristolexpo.com
Click here for info about the seminar programme
Click here for the full networking programme
More info about showcasing your business
Please email / call us if you would like to have an exhibitor stand at the event, or be considered as an event speaker, would like to host your own networking session during this event, would like to sponsor or would like to be involved with this event as a partner.