Description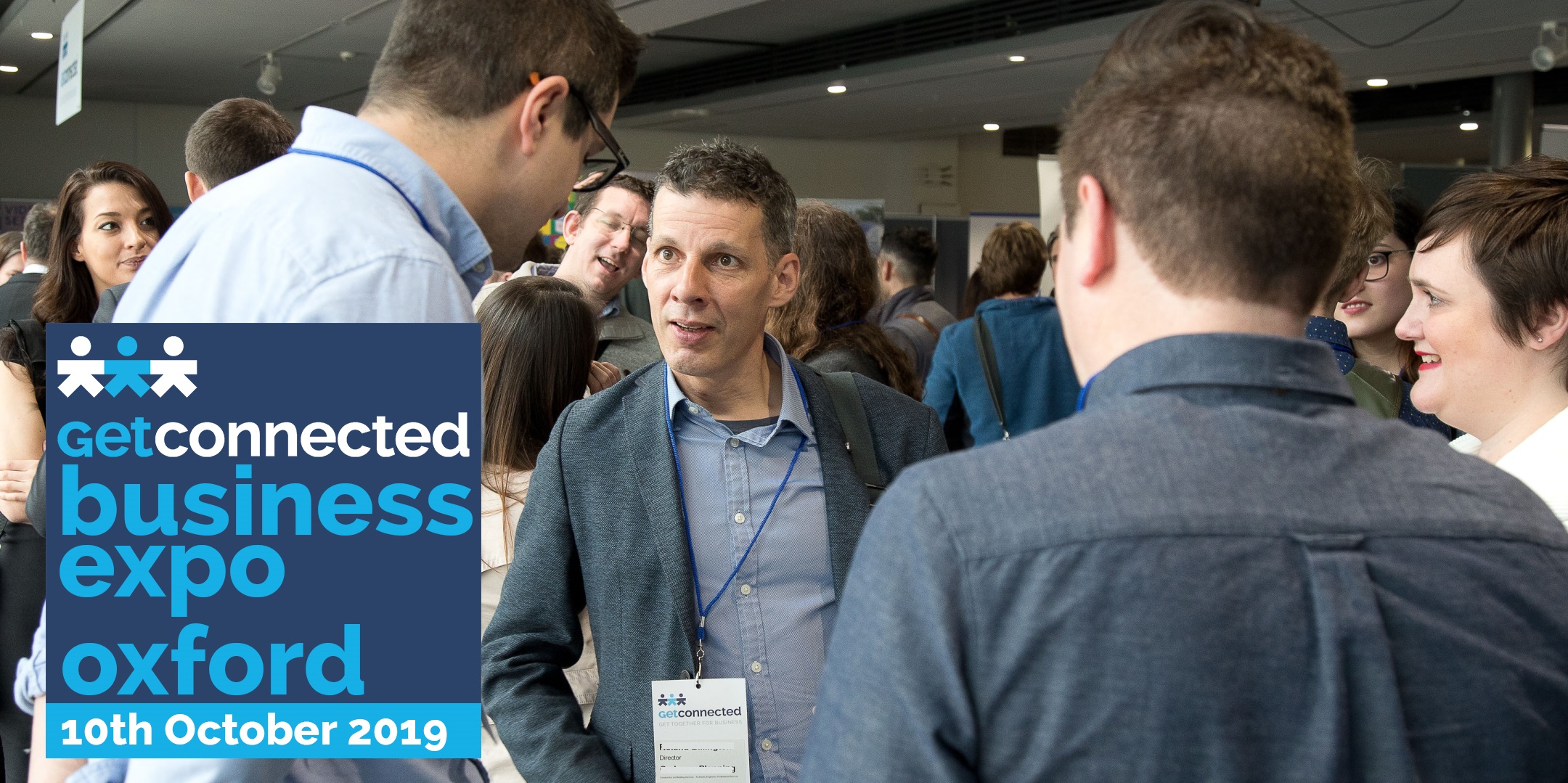 Get Connected Business Expo Oxford 10th October 2019
The region's most networking friendly business show taking place in Oxford.
Get Connected Oxford, one of the largest general business exhibitions and networking opportunities in the region, takes place on Thursday 10th October 2019 from 10am-3pm at The Kassam Stadium, Oxford. FREE to attend!


Join us for Sector Specific Networking:
Marketing, design, PR, social media
This networking session, open to all but with a focus on marketing, design, advertising and PR,... The session takes place 10.45-11.15am and is part of Get Connected business expo Bristol 10am-3pm.
Are you a marketeer looking for more business contacts? Would you like to meet up face to face with other local creatives and digital designers? Would you like to discuss the latest social media trends? Does your company need a brand make-over and are looking to meet the right agency to help you with this? Or simply want to get out the office and meet some other creative businesses?
Join us if you are working in marketing, advertising, PR, and / or if you would like to meet professionals working in this field.
Expect relaxed friendly networking, help yourself to a tea/coffee and have a chat!
(Please note, this networking session is open to all. It is not exclusively open to marketing professionals and creatives. Everyone, regardless of business sector, is welcome to attend.)
** IMPORTANT **
This networking session is part of Get Connected business expo Oxford.
Get Connected business expo Oxford takes place at The Kassam Stadium, Oxford, 10th October 2019, 10am-3pm. FREE to attend.
The Get Connected business expo Oxford is created to be a platform for the regional business community to come together and prosper. SME's of all sizes and business sectors will be showcasing their knowledge and services. A full seminar programme with the latest trends and up-to-date topics will be presented by experts in their field. 14 sector networking events and 2 speed networking sessions will be available to both visitors and exhibitors. Café open during the day for lunch and refreshments.FREE parking throughout the day.
For more info, and Free visitor tickets please visit www.oxfordexpo.co.uk

Click here for info about the seminar programme
Click here for the full networking programme
More info about showcasing your business
Please email / call us if you would like to have an exhibitor stand at the event, or be considered as an event speaker, would like to host your own networking session during this event, would like to sponsor or would like to be involved with this event as a partner. www.oxfordexpo.co.uk