Description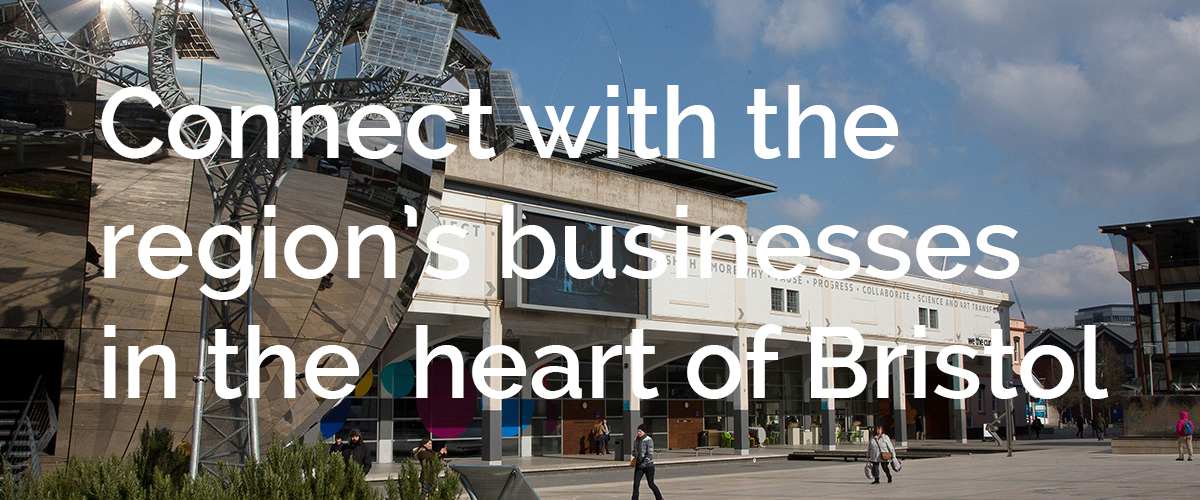 Get Connected Bristol Expo 7th March 2019
The region's most networking friendly business show taking place in the centre of Bristol.
Get Connected Bristol, one of the largest general business exhibitions and networking opportunities in the region, takes place on Thursday 7th March 2019 from 10am-3pm at the impressive We the Curious Science Centre, Millennium Square, Bristol... FREE to attend
NEW for 2019!! Sector Specific Networking:
10.00-10.30am Networking for Creatives & Marketeers
Do you work in marketing? Love being creative?
Are you working in marketing and or the creative sector or would you like to connect with other forward thinking business people who are involved in marketing and creative services?
Then this networking session could be just right for you.
What to expect?
You will be welcomed by your host and there will be some short introductions. The rest of the session is there for you to mix and to mingle and make useful business connections. Expect relaxed networking and the chance to meet other creatives and marketing professionals.
IMPORTANT - This session is particularly useful if you are working in the marketing / creative sector (web design, design, marketing, social media, branding, packaging, graphic design, video, photography, )
PLEASE NOTE: this networking session is NOT exclusively open to people working in the creative / marketing sector and/or wanting to connect with businesses in this sector. We welcome ALL business sectors!!
---
This sector specific networking session takes place 10.00-10.30am and is part of the Get Connected Bristol Business Expo. Bristol Business Expo is open to visit for Free from 10am-3pm, Millennium Square, Bristol. Expect more networking sessions (lots more! - please see below), seminars, exhibitors and business advice. Free tickets and all info on www.bristolexpo.com

Other networking session throughout the day:
8.45-10.00am Breakfast networking (small charge to cover breakfast)
10.00-10.30am Creatives & Marketeers
10.45-11.15am Startups & young businesses
11.30-12.00pm speed networking
12.15-12.45pm Professional services (B2B)
1.00-1.30pm Techpreneurs
1.45-2.15pm speed networking
2.30-3.00pm Construction / Property
3.00-4.00pm Cabernet & Connections (post event drinks)
For all info about the Bristol Business Expo and FREE visitor tickets please visit www.bristolexpo.com
Follow us on twitter @bristolexpo