Description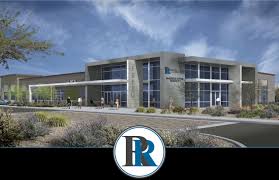 Mesa Central Chapter is taking a field trip on Wednesday, September 6th. NO MEETING WILL HAPPEN AT THE HUB GRILL.
MEETING will be held at the offices of Revelation Real Estate located at 2301 S. Stearman Drive, Chandler.
Attendees will have a private guided tour of this amazing building, will enjoy a couple of member presentations, and each will be able to share their own businesses with everyone. Food will be available for purchase from the Revelation Cafe.
This is fantastic opportunity to meet other professionals, view a state of art commercial building that is almost like having a city under one roof.
For more information contact Marcelle McGee at 480.207.0648 for directions and meeting location.