Description
Have you ever been asked to play in a work golf outing and politely declined? If so, you're missing out on several hours of quality time with your corporate leadership team, clients, and peers and you can't afford to miss out again. During this relaxed event, Minikahda Club's Head Golf Pro Kellie Hoiness (one of only 100 female Head Pro's in the world) will offer a short overview of Clubhouse rules & regulations; equipment, golf etiquette, define a "SCRAMBLE"; explain keeping up the "pace of play"; & demonstrate driving & putting….and yes, there will be wine!
This event will be held in the Paddle House, a casual setting located at the west end of Minikahda's parking lot (opposite from the clubhouse). Remember, golf is a difficult game, but everyone began at some point. We sincerely hope you'll join us at this learning session about "working golf", so you can confidently accept your next invitation to the course! Enjoy complimentary appetizers and wine!
Event Schedule:
4:00PM Arrival
4:15PM Welcome, Introductions & Program
5:30PM Networking
7:00PM Event Ends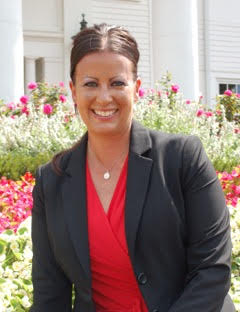 Kellie Catron Hoiness | PGA Head Golf Professional
Kellie has been with The Minikahda Club since 2003. Growing up in Elk River, she enjoyed golfing as a youth which carried into her college years at Minnesota State University where she graduated with a degree in Health Science.
She became a PGA Member in 2002 and had already established experience in the field at Minnesota Valley CC and StoneRidge GC. At Minikahda, Kellie started her career as the First Assistant, was promoted to Assistant Head Professional in 2007 and in 2013 was named Head Golf Professional. She has been honored with the Minnesota PGA Assistant of the Year in 2005 and Minnesota PGA Facility Promoter of the Year in 2016.
Kellie has also served as President on the Assistant's Chapter Board for the MN PGA, currently serving on the Growth of the Game Committee, and is now in her 12th year on the MN PGA Tournament Committee.
Learn more about Golf Pro Kellie Hoiness here: http://bit.ly/2l9HZi5
THANK YOU TO OUR SPONSORS!