Networking Dinner and Lifograph Academy Workshop w/ Lifograph CEO and former editor of Wall Street Journal

Tuesday, November 21, 2017 from 6:00 PM to 9:00 PM (PST)
Event Details
Join us for our Lifograph networking dinner in San Mateo, followed by a FREE Lifograph Academy workshop that will teach you how to use Lifograph in order to attract customers, investors and employees. 
The Academy instructors are Dea Wilson - CEO of Lifograph - and Jonathan Krim - journalist and former editor for The Wall Street Journal, Washington Post and San Jose Mercury News.
You will learn how to brand yourself, showcase your skills,  display your track record and promote your company on Lifograph - the Wiki of People. 
This is a chance for you to learn how to get discovered by potential customers, investors and employees and to explore how you are connected to 1.2M lifolinks. 
IMPORTANT:
Only a limited number of workshop tickets are avaialable.
You have to bring your laptop in order to participate in the workshop.
---
LIFOGRAPH ACADEMY INSTRUCTORS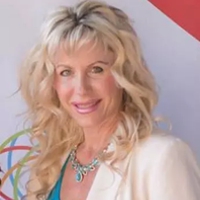 DEA WILSON
Dea is the Founder of Lifograph - The Wiki of People - an online networking platform that people based on their needs, skills, interests and real-life relationships. 
She is a serial entrepreneur, member of Tech Angels and Founder of Silicon Valley Incubator. Her investment interest is in consumer, mobile and SaaS startups.    
Dubbed "Ms. Silicon Valley", Dea is what people call a "super-connector", her expansive network including the "Who's Who" in startups, venture capital, technology, entertainment, etc.    
Dea has been featured and interviewed in many media publications and TV stations, including Entrepreneur Media, Silicon Valley Business Journal, Yahoo Finance, Sociable, TheNextWeb, Investor Business Daily, ProTV, National TV, etc. 
As an Executive Director at The VC Network and LifographTV, Dea interviews many prominent VCs, angels, executives and founders in Silicon Valley and tech.  
She has a Masters Degree from University of Washington and an MBA from the Wharton School of Business (University of Pennsylvania).
---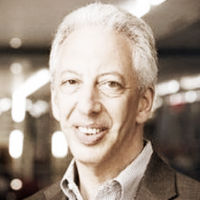 JONATHAN KRIM  
Jonathan Krim is a 38-year veteran of print and digital journalism. 
He served as Technology Editor at The Wall Street Journal and Dow Jones, where he supervised global technology news coverage. 
In his varied career, he also served as Editor of MarketWatch.com, Senior Deputy Managing Editor of the online edition of the Wall Street Journal and Executive Editor of TheStreet.com. 
He also worked for 10 years at the Washington Post, where he reported on technology policy and then became Senior Editor at the Post's digital operation. 
Previously, Jonathan spent 17 years at the San Jose Mercury News where he held various senior editing positions in local, international, and business news.
Efforts he directed led to two Pulitzer prizes for the newspaper.  
---
AGENDA:
6:00pm - 7:00pm – Networking Dinner
7:00pm - 8:30pm – Lifograph Academy Workshop 
8:30pm - 9:00pm – General networking  
---
REFUND POLICY 
We are happy to refund your ticket if refund is requested 24 hours before the event.  
Unfortunately, any refunds requested less than 24h in advance cannot be honored.
However, you can sell or transfer your ticket to someone else before the event starts.
Thank you for your understanding. :-) 
---
DEMO/SPONSOR TABLES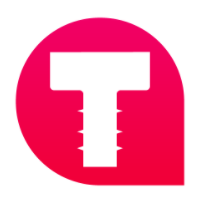 ThumzApp - Tech-media company empowering people's opinions.
User-news interaction solution bridging opinions to actionable results.
Reserve a demo or sponsor table and get great exposure.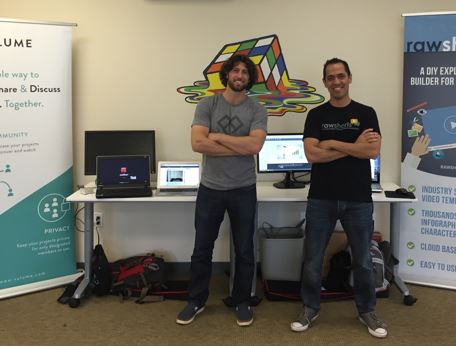 Demo/Sponsor table includes:    
-    2 (two) general admission tickets 
-    1/2 (half) sponsor table  
-    promotion before and during the event 
-    business cards of the attendees (if available)
Your logo will be displayed on the event description (if submitted 24h before the event).  
You will also be able to talk for a couple of minutes in front of the attendees and tell them about what you do.
Limited availability. 
---
EVENT ORGANIZER: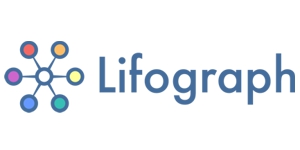 Lifograph - The Wiki of People   
Check out FREE and discounted perks for startups
---
VENUE SPONSOR: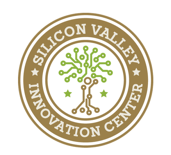 Silicon Valley Innovation Center - Tours and executive education programs for corporate executives, business owners, board members of global businesses and government leaders.
---
PREMIER SPONSORS:    

Teknowledgies - Finance and accounting firm for startups. We've helped AppDynamics, BandPage, Cloud.com and TenMarks grow and get purchased by Cisco, Google, Citrix and Amazon, respectively. 
Free 30-minute consultation for anyone who mentions a Lifograph event they attended.
---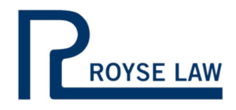 Royse Law - Affordable legal services for startups, investors & investment funds. 
Free 30-minute consultation with a tech lawyer every Friday between 9am - 12pm. Register here: http://bit.ly/2hzIoxW
---

Crowdfund Us - Free and discounted perks for the Lifograph community
---
BY PARTICIPATING IN THIS EVENT AND IN ANY OTHER LIFOGRAPH EVENTS YOU AGREE TO THIS LIABILITY DISCLAIMER:  

No liability insurance is provided for the protection of individuals, groups, organizations, businesses, attendees, speakers, sponsors or others who may participate, in any capacity, in events organized, co-organized, promoted and/or sponsored by Lifograph ("Lifograph Events"), whether free or paid events.
In consideration for your participation in Lifograph Events, you do hereby release and forever discharge Lifograph, Inc., and its officers, board, employees, and agents (collectively, "Lifograph"), as well as its event organizers, co-organizers, promoters, speakers and sponsors, jointly and severally, from any and all actions, causes of actions, claims and demands for, upon or by reason of any damage, loss or injury, which hereafter may be sustained by participating in Lifograph Events.
This release extends and applies to, and also covers and includes, all unknown, unforeseen, unanticipated and unsuspected injuries, damages, loss and liability and the consequences thereof, as well as those now disclosed and known to exist. The provisions of any state, federal, local or territorial law or statute providing that releases shall not extend to claims, demands, injuries, or damages which are known or unsuspected to exist at this time, to the person executing such release, are hereby expressly waived.
By participating in Lifograph Events, you hereby agree on behalf of your heirs, executors, administrators, and assigns, to indemnify Lifograph and its event organizers, co-organizers, promoters, sponsors, speakers, and any other people or companies involved in Lifograph Events from any and all actions, and causes of actions, claims and demands for, upon or by reason of any damage, loss or injury, which hereafter may be sustained by participating in Lifograph Events in any capacity.
By allowing you to participate in Lifograph Events, Lifograph and its organizers, co-organizers, promoters, speakers and sponsors, do not assume any risk or admit any liability in connection with these events. You expressly assume all risk of any injuries or damages caused by any person or entity for any reason during the Lifograph Events or related activities, including, but not limited to, the negligence of Lifograph, its organizers, co-organizers, promoters, speakers and sponsors, or any other person.
You understand that at Lifograph Events or related activities you may be photographed or videotaped. You agree to allow your photo, video, or film likeness to be used for any legitimate purpose by the event hosts, producers, sponsors, organizers, assigns, and/or by anyone involved in the event in any capacity.
You agree that at Lifograph Events where alcohol is served you must be 21 years or older in order to consume such beverages.
This Disclaimer shall be construed broadly to provide a release and waiver to the maximum extent permissible under the applicable law.
Have questions about Networking Dinner and Lifograph Academy Workshop w/ Lifograph CEO and former editor of Wall Street Journal?
Contact Lifograph Events
When & Where

Silicon Valley Innovation Center
1850 Gateway Dr #150
San Mateo, CA 94404


Tuesday, November 21, 2017 from 6:00 PM to 9:00 PM (PST)
Add to my calendar