Networking & Community Builder MBA

Friday, December 2, 2011 at 6:30 PM

-

Thursday, March 8, 2012 at 6:00 PM (PST)
Event Details

 Calling Women Change Agents, Womenpreneurs, and Creators of a Better World…  
Are You a Woman Entrepreneur or Business Professional Who Wants to Grow Your Business While Making a Difference and, Have the Financial Freedom That You Want – AND Create a Supportive Community at the Same Time?
Finally, a Blueprint for How to Intentionally Master Your Networking Ability to Build Your Business to new Levels of Growth!
Facilitated by:
Sahar Kordahi, Community Builder Coach
 and Bay Area Networking Experts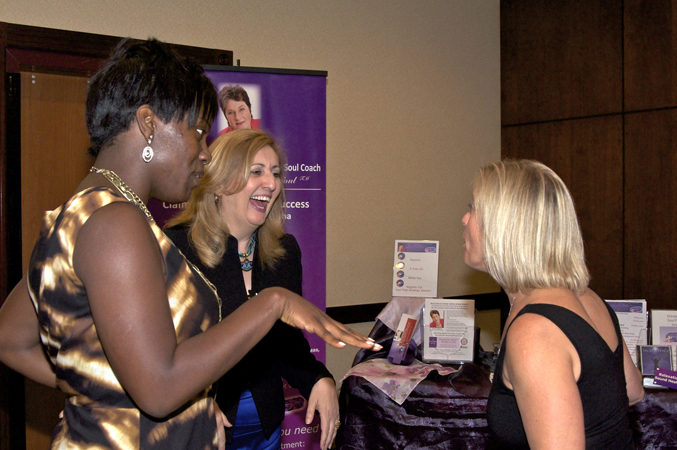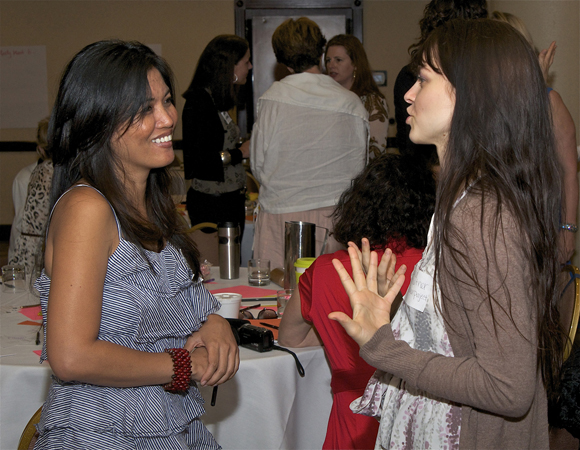 Dear Bright Woman,
You are ambitious – no question about it. You have a vision, and in your own unique way, are trying to create a better world for generations to come. You want to bring people together, and you dream of having a collaborative support system, right?
Perhaps right now you're feeling a little lonely. You don't really have a "Community" that you feel really gets you. You are searching for a support system, and you feel deep down that you want to create one that would not only be perfect for you, but also, for those amazing people that you want to bring together.
You want to do business in a way that feels collaborative. Wouldn't it be great to create a network of heartfelt, up-to-big-things women so that you could ALL grow together, and celebrate each other in a totally authentic (and fun!) way?
You are invited to an experience – an experience that you've been praying for.
Imagine, it's the first of the year and you are in a room with 12 brilliant like-minded women who are committed to a vision bigger than themselves, a vision that they have waited years to share.
Imagine sharing a vision that you want to realize now, at this perfect time with your perfect clients. That vision will transform yourself, your businesses, and your communities.
Now, imagine that upon sharing this vision, you have a room full of women who reached deep into their hearts, experience, and networks, and said, "OK woman – we've got your back." Would that be the most inspiring experience ever?
I am Sahar Kordahi and I want to take you on a three month journey with 12 other like-minded business women who like you, are ready to build communities that will change their whole life and business. I want to introduce you to women that you can create life-long sisterly relationships with.
Over a course of seven consecutive bi-weekly sessions, set in an intimate and safe space, we will gather in person and by phone to push the edge of our individual and collective potential to build our businesses and thrive!
"I have a much clearer vision of my life as a whole, including the physical, emotional, and spiritual. Sahar helped me create a greater vision and develop areas of my life that I could not have achieved on my own."
                                                                 -Alyssa Williamson
Introducing,
"Networking and Community Builder MBA"
December 13- March 29, meeting by phone & in person
Discover New Ways of Networking for Growing, Building, Cultivating, and Leveraging Your Personal, Business and Global Connections While Doing What You Love
Building Business, Inspiring Communities, and Lasting Friendships
Collaborative Networking Skills
In this collaborative program, I am bringing together the expertise and wisdom of some of the most successful teachers, trainers, and business owners who know various networking skills, techniques, and tools that you will need to be a more effective networker and build a stronger, supportive, and collaborative community.
We will cover Intentional Networking in person and social media, networking, and mindset and networking for global expansion.
Join me, and together as a group we will set our collective intention toward growing, contributing, and collaborating to support each other in expanding our personal and business communities by doing what we love.
"Your life is a mirror of relationships; every person in your life is a mirror of you."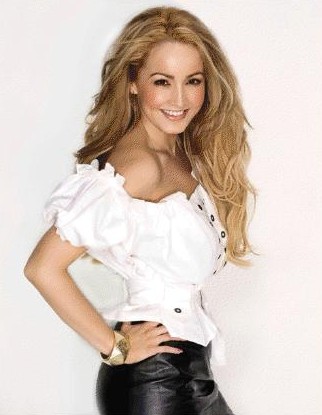 Before working with Sahar, I had been in a year-long transition of the dreaded career change. After one session with Sahar, I had a whole new business plan. Sahar helped me find a way to work who I was into who I am now; voice coach to the stars. By setting my intentions, I gained 33 new clients with in less than 2 months and my phone is ringing off the hook. I haven't been this happy or fulfilled in years. Thank you Sahar for helping me to find my best self."               Rebecca Johnson
Here is what you will discover when you join us in this hands-on, content-rich, interactive, and fun Networking & Community Building MBA:
• Cutting edge intentional networking techniques for creating relationships that are magnetic and memorable
• How to intentionally use social media to your advantage and why that should be a small part of your overall plan
• The most common mistakes women make when they are at networking events
• How to generate unlimited leads with ease and how to turn them into paying clients
• Powerful and effective ways for asking for business and support
• How to expand your global connections for your personal and business growth
Here is the plan:
Session 1: The Landscape of Community Building: How to See the Big Picture while Building Your Persona, Busness and Global Community
Tue., Nov 29, 6:30-8:00pm - Virtual Call -
Phone number: (925) 948-9530
PIN Code: 792416#

To attend, visit:
http://InstantTeleseminar.com/?eventID=24421350
With Sahar Kordahi, Lisa Kotecki, and Dr. Gary Salyer
• Discover The Art of Intentional Networking in three communities: personal, business, and global
• Be introduced to a new style of building stronger, deeper, and more passionate connections in business and in life
• How to Intentionally use social media to your advantage and why that should be just a small part of your overall plan with Lisa 
• Why Networking is not working with Dr. Salyer
Session 2: What Turns a Contact into a Client? How to Go from Networker to Community Builder in 6 Easy Steps
Tue., Dec 13, 6:30 p.m. - 8:00 p.m. – virtual call -
• On this call, we will go over the INTENT System; the 6 easy steps of Intentional Networking to support you in growing, building, cultivating, and leveraging your Personal, Business, and Global Connections
• We welcome you to our new "Networking & Community Builder Community" and listen to your personal and business intentions for our journey together for the next three months
Session 3: Who Do You Want to Work With? Choosing the Ideal Client That Revitalizes Your Heart, Your Life, and Your World
Tue., Jan 17, -6:00 p.m. - 8:30 p.m. – In Person –
• Defining your ideal client - the ones you feel you are truly called to work with while spending less time working and making more income.
• The 3 most common mistakes that entrepreneurs make when defining their ideal market (and most importantly, how to effectively avoid these mistakes)
Session 4: - Expand Your Sense of Belonging - How to Create a Community that will give you financial freedom
Tue., Jan 31, - 6:30 p.m. - 8:00 p.m. - virtual course -
• Powerful and effective ways for asking for business
• Cutting edge intentional networking tools to generate unlimited leads with ease and turn them into paying clients
Session 5: Does your Inner Community Support You? How to Get Safe with Networking, Being Seen, and Anything Else that Stops You
Wed., Feb 15, 6:00 p.m. - 8:30 p.m. - in person –
Featuring guest NLP Practitioner, Dr. Gary Salyer
• Find out what can mentally stop you from successful networking and what you can do about it
• Recognize what your inner security system is telling you about who you should work with rather than who you want to work and how to avoid self sabotage while building relationships
Session 6: - Networking in a Virtual World - How Online Communities Can Be the Real Thing
Tue., Feb 28, 6:30 p.m. – 8:00 p.m. - virtual course-
Featured guest social media expert, Lisa Kotecki
• How to intentionally use social media to your advantage and why that should be a small part of your overall plan
• How to convert social media connections into collaborative income generating relationships
Session 7: - How to Build a List and a System That Keeps Your Community Together and Engaged - 
Tue., March 13, 6:00 p.m. - 8:30 p.m. - virtual course -
What do you do with the hundreds of business cards you've collected?
• Learn the most important follow-up system that Sahar mastered in her first year of business that helped her build a list of over 18,000 contacts within the span of 3 years
• Find out the best online and offline client "Keeping in Touch" systems that are available for entrepreneurs who want to keep a lasting relationships with their local community and reach out to create or expand their global communities...
______________________________________________________________________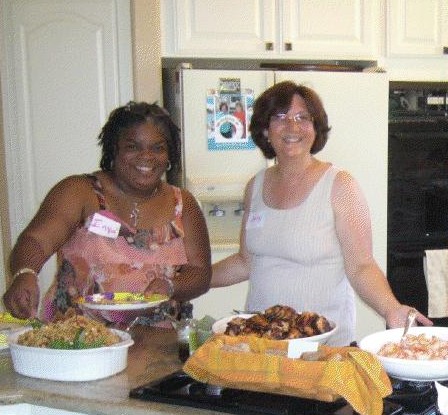 "When I first met Sahar, I was just starting "Stand in Your Greatness" Women's Gathering, and did not have the tools and networking mind set to grow my events. Sahar's community builder program helped me increase visibility in my community. As I became known in my community, the number of attendees grew. Now I can share my passion and purpose with more women and be seen as an expert in my community."
                                           Inya A. Creswell
 
 Easy 3-Pay Option: 3 Payments of $347  
(first payment will process today and 2 more will be processed 30 days apart) 
Full-Pay Option: $997  (Bounes Valued at $1600)  
Bonus: "Be Showcased In March 2012 at "The Bright Side of Life Women Gathering!"
Session 8: – Come, Belong, Get Celebrated, and Get Going Building Your Own Community!
Thursday, March 29, 6:00 p.m. - 9:00 p.m. In Person at the Bright Side of Life Women's Gathering!
Be the Star at our March Bright Side of Life Women's Gatherings
• Be ready for you and your business to be featured at our March 2012 gathering. Your business will be showcased and recognized in our community.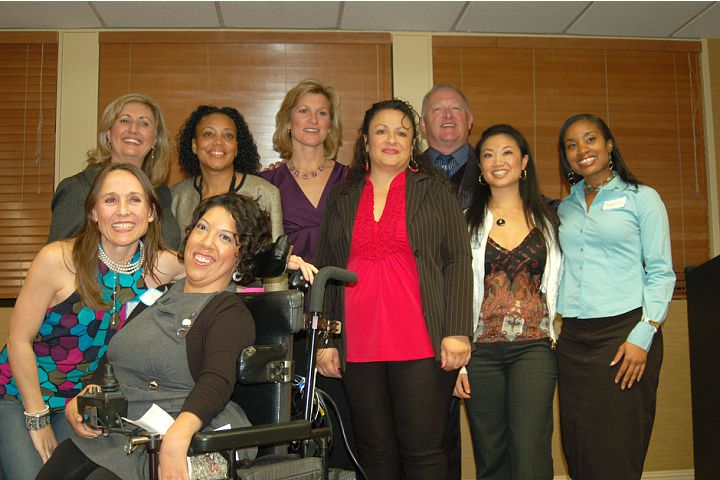 Here's why I created the Networking and Community Builder MBA…
     I have coached hundreds of women business owners from every background and hosted over 100 Live and online events for women in the past 4 years. Also, I attended and have spoken on over 100 stages and shared my message to thousands of women in the Bay area and overseas.
And as Oprah would say, one thing I know for sure is that as women entrepreneurs, we are always seeking a sense of belonging to community, craving support, and have the need to offer collaboration with other like minded women to support us in the expansion of our businesses.
I also know that as women entrepreneurs; we want  to make a great living doing what we love, working with our ideal client and making a great living.
We want to give our greatest gifts, enjoy a sustainable livelihood, and be of service to our perfect clients who are waiting for us to show up.
On the other hand, while you may sense you have a gift to share with others; you may often feel like you do not have the collaborative support, tools, and resources to fully embrace your role as a woman business owner.
In today's business world, most of us DON'T have the collaborative network of support to guide us to properly monetize our passion and our gifts.
Well, I KNOW you are here to share your unique talents and gifts to your target community or ideal clients. I KNOW you are capable of learning a new way of networking intentionally and effectively; and you want to be able to convert leads into paying clients to make way for more money. You also, want to be the authority in your community. And I KNOW you can access your divine gifts within yourself to expand your global awareness and business connections.
I KNOW you want to explore your full potential as a business woman to better understand who you are as a woman in leadership and explore what is working and not working for you on your business and personal path.
Through our 3.5-month Networking & Community Builder MBA, we are offering you networking and community building tools that will support you to taking action for doing the work you're called to do in the world.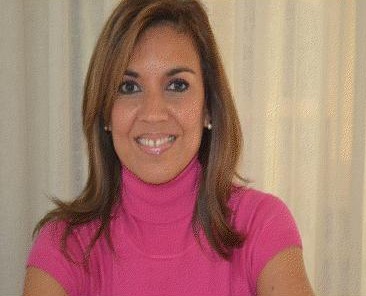 "When I started working with Sahar, I knew that I wanted to create a women's gathering but I was still in the 'idea stage.' Using her "perfect for me" God given gift to push you while making you feel loved and supported, she very quickly made me go from 'dreaming' into 'doing.' In a matter of weeks I was calling women and creating my brand image and communication. I took the plunge and launched, and tomorrow, one month after I started working with her, I will have my first women's gathering with over 45 women attending,The Women's Formula."
                                                          Luz Mara Sande - Uruguay

 Easy 3-Pay Option: 3 Payments of $347
(first payment will process today and 2 more will be processed 30 days apart)
Full-Pay Option: $997  (Bounes Valued at $1600)  

   During This Amazing 3.5-Month Experience You Will Be Surrounded By Amazing Women Entrepreneurs: 
• Collaborating with other like-minded womenpreneurs and consultants and change agents who are creating their own networks and communities
• Get the support and inspiration to make it happen! Be in the space of other womenpreneurs and mentors pushes you to the next level like nothing else!
• Make deep Connections with women and share their wisdom and knowledge at the highest possible level -
• Create YOUR Own Business and or Personal Community and walk away with a specific plan to add thousands of names to your list and dollars to your bank account, without adding more hours to your day.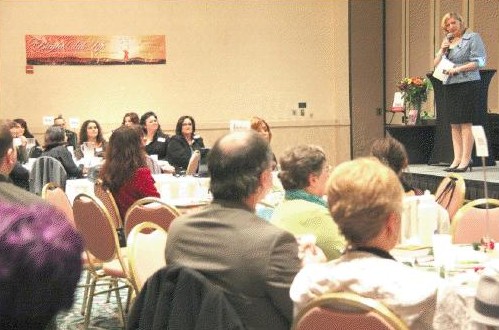 Here is what you will get when you join the Networking & Community Builder MBA:
• Three 2.5 hours of monthly in-person Networking & Community Builder MBA sessions
• Four virtual courses designed to guide you and your progress and answer your questions
• In-between session buddy system support
• Worksheets with valuable materials designed to guide you through each session
• Connection to my network of incredible like-minded women
• Unlimited email access to our supportive team
• Networking and Community Builder assignments and practical steps in-between meetings
• Online networking training with social media expert, Lisa Kotecki
• In Person NLP Networking Mind set training with Dr. Gary Salyer
• Face Book Networking & Community Builder MBA Members Group
• Access to pertinent tools, assessments, my network of contacts, and resources
• Two Reserved VIP seating to our March, 2012 "The Bright Side of Life Women's Gathering", where you will have the opportunity to share your business and program success.
Plus, I Am Including 3 Extra Valuable Bonuses Worth Almost $4,000 for Fast Action Takers!
• Professional Networking & Community Building MBA group photograph upon completion to be posted online for more exposure.
• Four Opportunities to attend live Bay Area networking events with Sahar. Be ready to get the BEST Networking tips from networking gurus who Sahar has been collaborating with for years.
• Thousands of dollars worth of entries to the Bay Area's best business and inter-personal weekend workshops and seminars - FREE to you
• Big discounts on sponsorship opportunities at The Bright Side of Life events to show case your business
• 15% discount on any Personal One on One Coaching with Sahar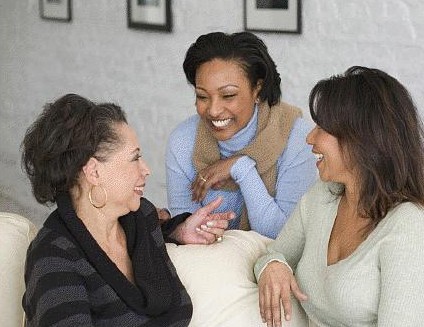 "You Can't Become Yourself by Yourself"
Together as a group; we set our collective intention toward growing, contributing, and coming together in a meaningful way to support each other in learning the INTENT System. We'll map the next steps to bring everything we've learned into full manifestation now and for the rest of our lives.
We'll explore how we can come together to share our talents with one another. Giving and receiving, we'll discover the essential ingredients for networking and creating communities in our new Community that we are forming.
This program is one that creates a safe space in which you are supported by a community of like-minded women.
You can't become yourself by yourself: I am grateful and honored to be with you in this program so that you can be supported, guided, and listened to as you learn new ways of relating, networking, and building relationships.
Besides, it is much easier, more effective, more comforting - and much more fun - to have a community of like-minded women supporting you in the process of growing your business, collaborating, and building community with you every step of the way.
BONUS: WHEN YOU PAY IN-FULL you get $1600 value
• Two private 30-minute "Your Networking Blue Print" coaching calls with Sahar (value: $600)
• Your business featured on the Bright Side of Life website for 5 months from November 2011 to March 2012 (value: $1000)
 
 Easy 3-Pay Option: 3 Payments of $347 
 (first payment will process today and 2 more will be processed 30 days apart)
 Full-Pay Option: $997  (Bounes Valued at $1600)  
Guest Facilitators include 
Meet Social Media Expert 
Lisa Kotecki 
• How to intentionally use social media to your advantage and why that should be a small part of your overall plan
• How to become a much sought-after expert online in your field
• How to avoid the three most common mistakes in social network
 NLP Expert 
DR. Gary Salyer 
Dr. Salyer will provide needed change, work, and transformation strategies so you can:
 • Discover powerful ways to develop your inner networking game
 • Explore strategies for becoming safe with success
 • Find out what can mentally stop you from successful networking and what you can do about it
Meet Your Program Leader
Sahar Kordahi
Community Builder Coach and Founder of the Bright Side of Life Gathering
      Sahar Kordahi, founder of "The Bright Side of Life" Women Gatherings, is a Life Purpose Coach, community builder coach, and speaker who has devoted her business to assisting women create powerful communities. She sees her work as helping women all over the world unearth their passion and purpose as they create supportive communities in which they feel that they belong. 
    The Bright Side of Life began quietly in 2008 with six members meeting in Sahar's family room. Sahar's vision of gathering like-minded women from diverse backgrounds to celebrate their beauty and uniqueness as women has now grown three years later to include more than 300 members. Her mailing list has more than 18,000 readers, and she is widely known in the Bay Area for her powerful community building master mind groups for women.    
    In 2009, Sahar was named Women-owned Business of the Year for the San Ramon, Danville, and Alamo Region by The Women's Initiative for Self Employment.
    She is devoted to the success and happiness of her clients, spending influential time with her two teenage daughters; enjoys walking and connecting with nature, photography, traveling the world, and spending inspirational sessions with her monthly women's gathering, "The Bright Side of Life."

To learn more about Sahar, please go to: www.saharkordahi.com 
 Sahar's Recent Accomplishments Include...
• Growing a community like "The Bright Side of Life," from 8 to 250 members in less than a year and a half
• Having nationally known speakers, such as Dr. John Gray to present on stage
• Receiving over $65,000 of FREE Business and personal development training
• Becoming a recognized expert in her industry as 'the community builder coach'
• Participating in global telesummits with internationally known visionaries such as Deepak Chopra, Marianne Williamson, and Indira Gandhi
• Getting published in the Wall Street Journal
• Featured in front of 8,500 people in Australia on the stage of Sir Richard Branson • Taking part in a movie with Dr. Wayne Dryer
• Participating at Maria Shriver's women conference featuring worldwide visionaries, authors, politicians and Fortune 500 CEO's such as Warren Buffet, Dr. Oz, Louise Hay, and Gov. Arnold Schwarzennegge to name but a few
• Recognition by major corporations such as Chevron as a community leader who is making a difference
• Getting awards like the Women Owned Business of the Year Award by Women's Initiative
Frequently Asked Questions
Q: What is a virtual course?
A: It's a great way to enjoy live training and spend time with each other from the comfort of your own home! All you need is a phone line. We use Instant Teleseminar to make it just like an in-person event where you can ask questions, participate in groups, and much more. You can also, use a Skype credit/subscription (www.skype.com) or Google Voice (google.com/voice) to dial into Instant Teleseminar. You'll need to use your virtual keypad to enter your PIN and to indicate that you want to ask a question. We also, have a webcast which is free to use from anywhere in the world.
Q: Can I benefit from the course if I miss the live classes?
A: Absolutely! You can download the recordings and transcripts of all virtual course sessions from our online media archive, so you never need to worry about missing a virtual course call. You can also engage each other on our private community Facebook group page.
Q: Can you tell me about the Facebook group page?
A: We will have a private Facebook Group page for all the participants in this course, which will support you in making connections between each other, sharing insights, engaging discussions, and exchanging information about networking events and other activities. You'll have the ability to blog about your experiences, projects, and growth throughout the course.
Q: What is your refund policy?
A: Your satisfaction with The Bright Side of Life and this program is our highest priority! You, the buyer, may cancel this agreement without penalty at any time prior to midnight on the third business day after the date of the transaction. The program is not refundable beyond that point.
Q: How can I reach your support team?
A: Mail me or the support team at: TheBrightSideoflifeca@gmail.com
Q: What are the benefits of telling my friends to join the program?
A: You can receive 15% for anyone that you introduce who registers for the course.
 
 Easy 3-Pay Option: 3 Payments of $347
(first payment will process today and 2 more will be processed 30 days apart)
Full-Pay Option: $997  (Bounes Valued at $1600)  
 P.S. For program questions or concerns, please
e-mail us at thebrightsideoflifeca@gmail.com or contact us (510-432-1866) 
Sahar Kordahi 
When & Where
111 Deerwood Rd
San Ramon, CA 94583


Friday, December 2, 2011 at 6:30 PM

-

Thursday, March 8, 2012 at 6:00 PM (PST)
Add to my calendar
Organizer
Meet Jen Coffel 
Jen Coffel is a successful Entreprenuer, Best Selling Author and International Speaker. She has been featured and recognized on ABC News and the Chicago Tribune for her work in helping others. She has also been quoted in Inc 500. Her innovative and down to earth style sets her audience at ease and empowers them to receive her inspirational and practical messages.
Jen has almost two decades of business experience and a proven track record of 6-figure and 7-figure success in traditional business, direct sales and non-profits. She has helped over a thousand entrepreneurs build their businesses. Many have earned 6-figures as a result of her coaching and some have earned over a million dollars doing what they love!
Jen is also the co-founder of Handing HOPE which is a non profit with a mission to bring comfort and smiles to children battling cancer and she is also CEO of Engaging speakers, a platform to help businesses use speaking to make a bigger impact!
                    "Belief Inspiring Action" is at the foundation of all Jen does.