Description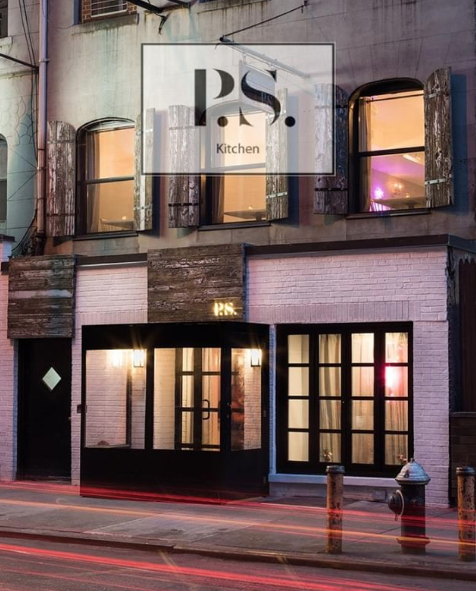 Please join WIGA NYC at our next networking event at P.S. Kitchen on February 4, 2019, the New York's first social enterprise restaurant. The co-founder herself April Tam Smith will be joining us to share her mission and journey of how a young and empowered woman can make a big difference! Muhammad Yunus, a Nobel Prize winner and social business pioneer, himself had dinner there.
Brief history and mission of P.S. Kitchen
P.S. Kitchen opened its door just over a year ago and as a social business they commit to:
1. Creating jobs for those marginalized in New York;
2. Donating 100% of profits to sustainable charitable work locally and overseas;
3. Providing New Yorkers with delicious 100% plant-based food that is kind to the body and the earth.
It was solely founded to break the cycle of poverty by connecting resources to vulnerable communities, providing tools necessary for self-sustainability, and building meaningful relationships with their neighbors, near and far. They have partnered with numerous organizations to deliver impact such as Defy Ventures in NYC, an entrepreneurship, employment, and character development program for current and former convicts; The Doe Fund, which offers career training and transitional housing to the homeless and previously incarcerated; and the Bowery Mission, which provides meals, shelter, and job opportunities for the homeless. They also support Yunus Social Business, a nonprofit venture fund that invests in other sustainable social businesses, and Share Hope, an ethically-made apparel company in Haiti, which creates jobs for women, while working to improve educational, health, and sanitation services in the surrounding communities.
Please watch a video of P.S. Kitchen journey and also hear Raul's story, thanks to P.S. Kitchen who was given another chance.
Event details
Please join us for this exclusive evening full of meaningful conversations, delicious hors-d'oeuvres and cash bar 7.30pm-9.30pm.
When: Monday, February 4, 2019
Where: P.S. Kitchen, 246 W 48th St, New York, NY 10036
Please note we have a limited capacity for this event so early purchase of the ticket of strongly encouraged.
If you cannot make it to the event, please consider making a donation for this amazing cause!
We look forward to seeing you there!