Description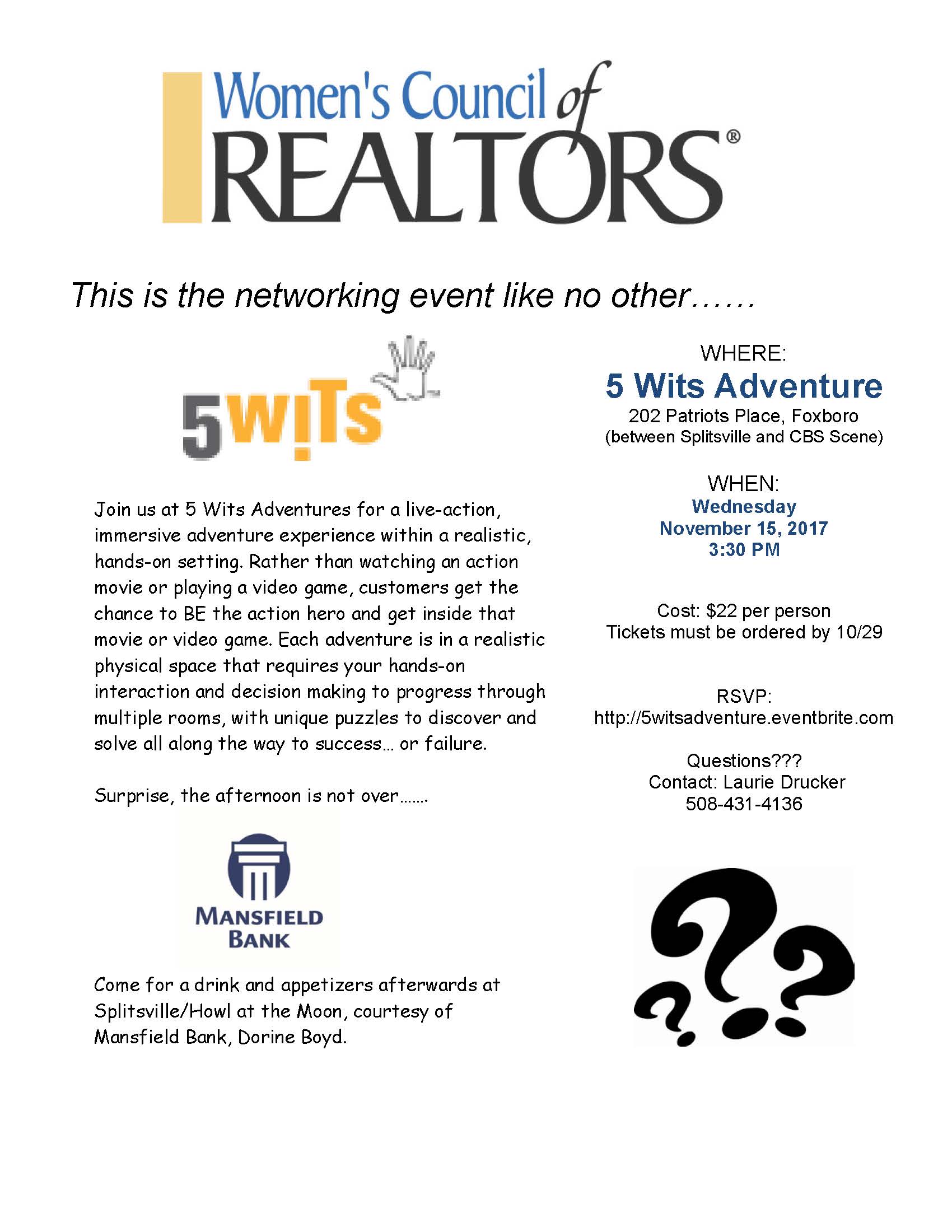 Plus some additional notes:
1. The adventure is 1-hour long, from start to finish.
2. Please arrive on time. Once an adventure has been started, it is not possible to join it late. The first adventure begins at 3:30 pm.
3. An "adventure" will have a maximum team size of 12. There are 2 different adventures that can occur at the same time. Should there be more than 24 people registered, additional teams will be started 15 minutes later.
4. There are lockers available for rent at the site for 25 cents. They aren't the largest lockers in the world, so consider what might be left in your car.
5. The adventures will be somewhat active, so you might want to be dressed comfortably and with realistic shoes.
6. 5Wits is located at Patriots Place down near Splitsville and CBS Scene.