Description
Networking 101 with Shapr
Please join us Early Bird is Sold Out and we only have a few tickets left!
Success Begins with Relationships. If there is one thing that can be learned about succeeding in business, it is this: It begins with relationships with people. Another way to look at it is that "it's not the what but the who". We welcome you to join our event and network with professionals to learn about success stories in networking. Come attend our event and Shapr will teach you how to network effectively.
Shapr
is the easiest way to build meaningful professional relationships: Swipe for two minutes a day to meet your next business partner, discover new career opportunities, and meet helpful new friends in your city. Using Shapr has ignited conversations that has produced job opportunities, mentorship, successful investments and partnerships of all shapes and sizes.

The Shapr app is ideal for entrepreneurs seeking cofounders and ideas, professionals exploring career changes or building contacts within their industry, people new to a city looking to build friendships, and anyone who wants to break up their day by meeting or mentoring someone new!


Agenda:
6:00-6:30pm l Join us for Networking, Food & Drinks
6:30-7:00pm l

Panel discussion Do's and Don't of Networking

7:00-7:30pm l Shapr Stories - Networking Success Stories
7:30 - 8:00pm l Networking
Speakers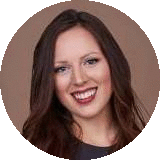 Stephanie Thoma - Moderator & Director of Public Relations for YPOSF Stephanie
is an IRL (In Real Life) connection enthusiast, event producer, writer and panel moderator living in San Francisco. She serves on the board of YPOSF (Young Professionals of San Francisco) a community of 7k professionals, curating events like happy hours, salsa dance classes or a fireside chat with a thought leader. She also produced and manages 12 ongoing and 6 special community event series for a luxury apartment complex in SoMa, acting as a primary driver of prospective and current tenant engagement. Want to know of the next event she's working on, and others around the city? Join Stephanie's community Personal & Professional Development Events SF here: https://www.facebook.com/groups/PersonalProfDevEventsSF/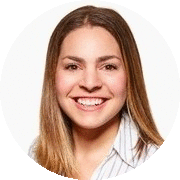 Mandy Menaker - PR for

Shapr -
Mandy Menaker is Head of PR and Brand Development at Shapr, a free and inspiring app to efficiently grow your professional network. Shapr's goal is to make networking an everyday habit for millions of users worldwide, and is on track with almost 2 million users to date. As the first American hire at Shapr, Mandy launched the US office and leads all English brand initiatives, including an NYC subway campaign that appeared in the interior of 584 cars, and Shapr's new offline group Connectors Club. Previous to this role, Mandy led aggressive growth and brand strategy as Fluent City's first marketing hire and third full-time employee. Over four and a half years, she spearheaded creative social media campaigns, leveraged unique partnerships, and implemented aggressive community building and blogging strategies to quadruple business revenue. Follow Mandy on Twitter @mandymenaker or connect with her on Shapr!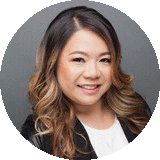 Mabel Chan - Founder of Community-
Mabel is the co-founder of Albert's List, a 36,000 + member Job Seeking Facebook Community. She empowers people to become powerhouses in business and in life by helping them to alter their mindset, set ambitious goals, find their voice and channel it authentically to attract like-minded people. She has a wealth of experience in community building, marketing and job coaching. She helped organizations and the people who run them operate more effectively and with a greater sense of drive and purpose.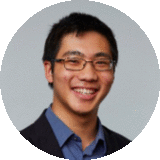 David Zhou - VC Scout-
Based out of San Francisco, I'm an investor, entrepreneur, book and quote nerd, ex-swimmer, and dream enthusiast. I source and advise early-stage consumer tech startups for Silicon Valley venture capital firms by day and meet crazy and inspiring people by night. Prior to jumping into VC, I was on the other side of the table leading fundraising efforts at Localwise and customer success at AMPAC Scientific, and hacking growth at SOL REPUBLIC (acq. HoMedics). So when one of my mentors introduced Shapr to me, I jumped on in a heartbeat as a student to people outside of tech and investing, including artists, chefs, authors, personal trainers, influencers, gamers, and more.
DJ Welch - Concept Designer Lucas Films -
DJ Welch is a creator and visual storyteller who has worked as a Lead Concept Artist for Lucasfilm on Star Wars Rebels, and most recently for Instagram where he helped develop the AR Camera team. He is currently focusing on creating an animated show called Primoral Descent, which has over one hundred thousand people following his progress; and is launching a YouTube channel called Animators vs Games. "I first saw Shapr in an Ad on Instagram, so I downloaded it. It ended up being super-useful to me, even within Facebook. I met several Venture Capitalists and Angel Inventors that helped me refine my message and introduced me to a larger world outside of entertainment and animation.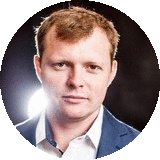 Jacob Uhlenkott - Communicator & Public Affairs Strategist -
Jake serves as the Western States liaison for Synergy Fuels, which is an up-and-coming waste-to-value technology enterprise. Over the next 5-15 years we are going to see an explosion in innovation in 'real' and 'tangible' technology in addition to digital. Technologies that Synergy is deploying range from a zero-emissions tires-to-high grade fuels and commodities technology as well as technologies in the organic waste, plastics, natural gas and agricultural sectors. Ecologically positive technologies are economically possible without recurring government subsidies. Synergy is showing how this can be done.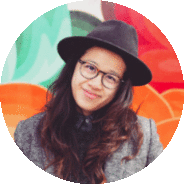 Dee Tran - Technical Sourcer -
Dee Tran is a sourcing strategist, recruiting subject matter expert, and Diversity & Inclusion advocate. Having worked at both Facebook and Google, Dee brings a wealth of knowledge around the latest recruiting tools and creative methodologies. As an active speaker and social media influencer, Dee champions the value of diverse ideas and shared best practices in the technology workspace, while providing resources to inspire job seekers around her community. When Dee is not sourcing, she is working on completing her career coaching certification, music production, jetsetting the world and connecting her friends to the hottest tech startups.
Our core objective is to connect our members with people communities and networks for greater success.
Want to volunteer? E-mail us for details!
Questions? Please reach out to us!
Are you looking for your next office or event spacewith
Industrious
? Please contact krejano@industriousoffice.com