Description
On Wednesday, January 22, you're invited to make some great new contacts among a lively crowd of Westchester's leading LGBTQ professionals.
The occasion? An encore mixer to our highly successful new series of networking events co-presented by two vital nonprofits -- THE LOFT, Westchester's LGBT Community Services Center, a not-for-profit organization serving the lower Hudson Valley and Out Professionals, the nation's leading LGBTQ networking organization.
The place? The elegant and sophisticated Crowne Plaza Hotel in easy-to-reach downtown White Plains.

The crowd? Established and aspiring LGBTQ professionals, business owners, and representatives of supportive businesses in Westchester and nearby New York and Connecticut.

Come prepared with business cards and enjoy friendly socializing and networking at Happy Hour prices!

This January 22 event continues a presenting partnership between Out Professionals and THE LOFT. The evening's net proceeds have been earmarked by both organizations for future event programming.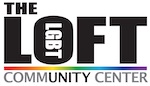 Special thanks to our event sponsor, Crowne Plaza - Westchester.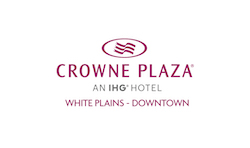 ---
WHAT'S UP
Friendly, attitude-free networking and socializing. Happy Hour prices from 6 to 9 p.m.: $2 off Draft Beers; Sangria, $6; Select Wines, $7; House-Brand Mixed Drinks, $8; Seasonal Cocktails, $9. Light bar bites provided by the Crowne Plaza Hotel in support of this new networking series for LGBTQ professionals.

WHEN AND WHERE
Wednesday, January 22, from 6 to 9 p.m. at Mix Cocktail Bar + Kitchen – the lounge is exclusively ours – in the Crowne Plaza Hotel, 66 Hale Street, White Plains, NY 10601. Arriving from NYC by Metro North, allow 15 minutes to walk from the White Plains station. (We recommend opting for a quick Lyft or taxi ride.)

ADMISSION
Nonmembers, $10. Pre-registered, Supporting Members of The LOFT or Dues-Paying Members of Out Professionals, free with advance RSVP, or $10 at the door.
JOIN NOW AND SAVE!
Members of The LOFT and dues-paying Members of Out Professionals enjoy free admission to this and future bi-monthly networking mixers.
Join Westchester's THE LOFT
Join Metro New York's Out Professionals