Network with roomful of investors from US Angels@Wilson Sonsini, Palo Alto

Thursday, August 22, 2019 from 5:30 PM to 8:30 PM (PDT)
Event Details
Description
This event is being promoted by Pitch Globally on behalf of their strategic partner US Angels, whose founder John Ricci, is also Member of other leading angel groups like Harvard Business School Angels, Keiretsu Forum etc.
Agenda:
5.30-6 pm Networking& Registration
6 - 7 pm Pitches by (mostly) advanced stage startups who are part of the Mentoring Program of US Angels and their affiliate funds.
7- 8.00 pm More Networking.
This is a great opportunity for early stage startup founders to learn from more advanced startups and meet potential Mentors and Investors.
Feel free to write to startups@pitchglobally.com in case you have questions.
About Pitch Globally(www.pitchglobally.com):Welcome to Pitch Globally Sharktank Style(www.meetup.com/pitchglobally), Silicon Valley's most well connected Sharktank Style event series where strangers come and become lifelong friends with VC's, techies, mentors, entrepreneurs etc. Watch leading Tech celebrities and investors are being interviewed on Comcast TV. 
. The following are some of our recent panelists ---Vish Mishra, Clearstone VC(former President TIE), Roger Royse, Owner large Tech Law firm(Royse Law), Robert Winter (40 exits), Jim Simmons( Simmons Goodspeed Ventures) Bill Sautter, Galaxy Ventures, Deepak Gupta, Bessemer VC &Mentor to 5 Accelerators like 500 Startups and Alchemist,Roger King, Bay Angels, John Ricci of US Angels/Harvard B School Angels, Kayvan Baramoud, Global Tech Venture,President Emeritus of Sand Hill Angels,Representatives from DNA Partners, Combustion Ventures,USC Incubator, Draper etc
Our Refund Policy: Credit may be applied to a future event at the discretion of the Organizer.
Any questions please write to :
startups@pitchglobal.com
Have questions about Network with roomful of investors from US Angels@Wilson Sonsini, Palo Alto?
Contact PITCH GLOBAL
When & Where

Wilson Sonsini Goodrich & Rosati
650 Page Mill Road
Palo Alto, CA 94304


Thursday, August 22, 2019 from 5:30 PM to 8:30 PM (PDT)
Add to my calendar
Organizer
Leading platform for connecting with "ultimate access" investors in silicon valley

: Tens of thousands of global entrepreneurs have connected to thousands of Silicon Valley investors at Pitch Global (investor events& startup+ innovation education platform www.pitchglobal.com) events for almost a decade (including our predecessor cos/groups like Startup Mind) many of whom have gone on to receive funding offers. This has been possible since we are silicon valley's first network of networks; which means, we not only promote our own events, we also promote events of a wide range of Partners like Keiretsu Forum, Pitch Force, GTS (Founded by Sasha Johnson, who co-founder Draper VTB Fund with Tim Draper), Hardware Massive, City Summit Celebrity Network and many others and attending our events will enable you to create a "network effect" and access investors from all these groups. The following video, with footage from 2 events we promoted, one ours and the other from a network in our network) where you have investors behind Facebook, family member of Google's co-founder, Heads of State, Co-founder of Silicon Valley's first VC fund Draper& Johnson, former long term Head of TIECON and many other ultimate access investors. Do watch Steve Jurvetson's  words of wisdom about his experiences of investing in entrepreneurs like Elon Musk.

https://youtu.be/Kmd2cJvirEQ
Investor events in LA, London& beyond

: We are also very active in LA market (read our coverage by leading LA Tech website https://signalscv.com/2018/04/a-starting-point-for-startups/)  and run events in London as well (where our Chapter Chairman—Ray Zimmerman—is a long term investment banker & 3i private equity alum), all listed at www.pitchglobal.eventbrite.com . Majority of funding in LA/SoCAL happens in Silicon valley and Pitch Global has taken Silicon valley investors to LA in all our events last 3 years after debuting with a keynote by billionaire Naveen Jain, Founder of Viome & Moon Express, and Board member for Entrepreneurship for Singularity University. We have seen many

funding offers in LA from funds like Plug& Play, Nex3/Sway Ventures, BLD Capital etc. Watch the following video sponsored by mental health startup Ootify (which received funding from Nex3/Sway Ventures from connections made at

our

event). In this video you will see the Regional heads of Plug& Play (world's largest Innovation Network), Keiretsu Forum(world's largest investor network), TIE GLOBAL(world's largest entrepreneurial network) plus, Founder of City Summit whose keynotes include Ashton Kutcher, Johnny Depp, Colin Farell, Kevin Harrington&Robert Herjavec (both from ABC's sharktank) etc  

https://youtu.be/wBpvGUCunn4
Ultimate connections with celebrities& Media

: We always have startups from Silicon Valley Pitching at our LA events and we will encourage you to do so as well since our LA Team Leaders are ultimate connections with celebrities and Media. Watch the following video where our LA Chapter Chairman, Lisa Haisha,  shares her experiences with Angelina Jolie & the casts of Two and a half Men & Big Bang Theory—both co-produced by her family---and other celebrities she has coached. Also sharing her words of wisdom is Sharon Sim, our Global Chairman, PR& Media, who is a PR Tech Serial entrepreneur in SF & LA with exits and has brought senior Tech journalists from Techcrunch, USA Today etc to our events. https://youtu.be/7pXT67pkB-Y
Innovation& Entrepreneurial Education

: Pitch Global has become a satellite of SBA affiliated agency so we are sponsored by US govt to Mentor startups with job creating potential. As a result of the Mentoring, which is FREE for selected startups as US Govt is paying us, cos like Ursaleo, Wethink, Tutorfly etc have all gone on to raise solid capital. Watch the following video which starts with Garden Tech founder from London, who sponsored our event and got funding offers after he took our Mentoring; the video ends with an interview by the Head of large delegation of CEO's& Innovators from Poland who took our class.  

https://youtu.be/OqYIMdC2mi0
Learn Innovation from the best at our events

: We also teach industry specific innovation and often tap the resources of some of our partners like UC Berkeley and others. Watch the following video where Nobel Laureate from Stanford Medicine& Sanofi Board member Thomas Sudhof, is being interviewed by large Tech Law Firm owner Roger Royse (also founder of silicon valley's oldest Agtech Innovation conference which we are launching in India) at our Health Tech Innovation Summit at JP Morgan which was also the launch event for Pitch Global Biosciences (Health Tech+Agtech).
Take our help in creating Innovation

: We not only teach Corporate Innovation, we also help corporations create innovation by connecting them with the right startups from our extensive network of networks. These efforts are led jointly by both our Founder, KC Wisdom, who is the author of Innovate from Within & was part of a team of Silicon valley experts who wrote The First Mile(John Wiley), on behalf of TIE as well as by the CEO of Pitch Global Innovation, Axel Tillmann, who is former US CEO of large fund of funds (and is also interim CEO of City Summit celebrity network) and who recently led the Corporate Innovation spin-off for  the Health Tech division of one of the largest Japanese cos in the world.
Any questions: startups@Pitchglobal.com
 PITCHGLOBAL'S OFFICIAL EVENT PARTNER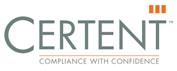 Certent (www.certent.com), a leader in equity compensation management, equity compensation reporting and disclosure management.